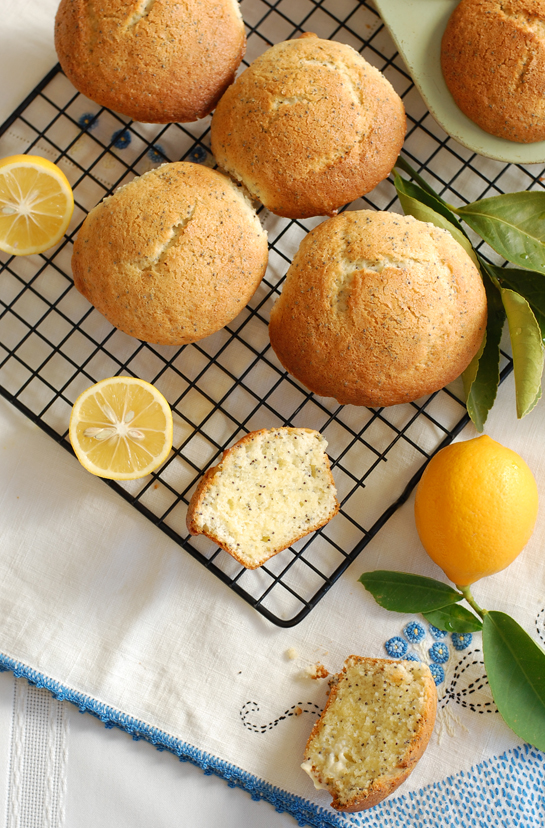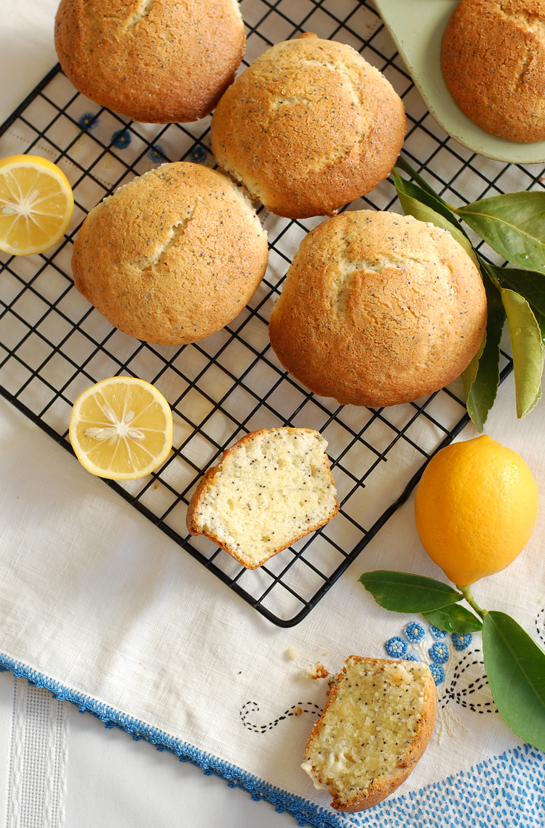 1 cup sugar
1/2 cup vegetable oil
2 eggs (powdered equivalent is fine; 2 Tbsp whole powdered eggs plus 4 Tbsp water)
1 tsp vanilla extract
4 Tbsp lemon juice
2 cups flour
1/2 tsp baking powder
1 tsp baking soda
1/2 tsp salt
1/2 cup milk minus 1 Tbsp milk, plus 1 Tbsp vinegar
2 Tbsp poppy seeds
Preheat oven to 350° and grease 12 muffin cups.
In a mixing bowl, cream the oil and sugar. Beat in the eggs, vanilla extract, and lemon juice. Sift the flour, baking powder, baking soda and salt into the bowl. Add the milk and vinegar and mix. Fold in the poppy seeds and fill the muffin pans.
Bake for about 20 minutes or until browned on top.

Note: Poppyseeds can be expensive. I buy them in bulk (a 1 pound package) from San Francisco Herb Company, for 16 times less than I can get them at the grocery store.
You can use bottled lemon juice or fresh lemon juice with these.
I get vanilla, flour, sugar, salt, baking powder and baking soda in bulk from Sam's Club.