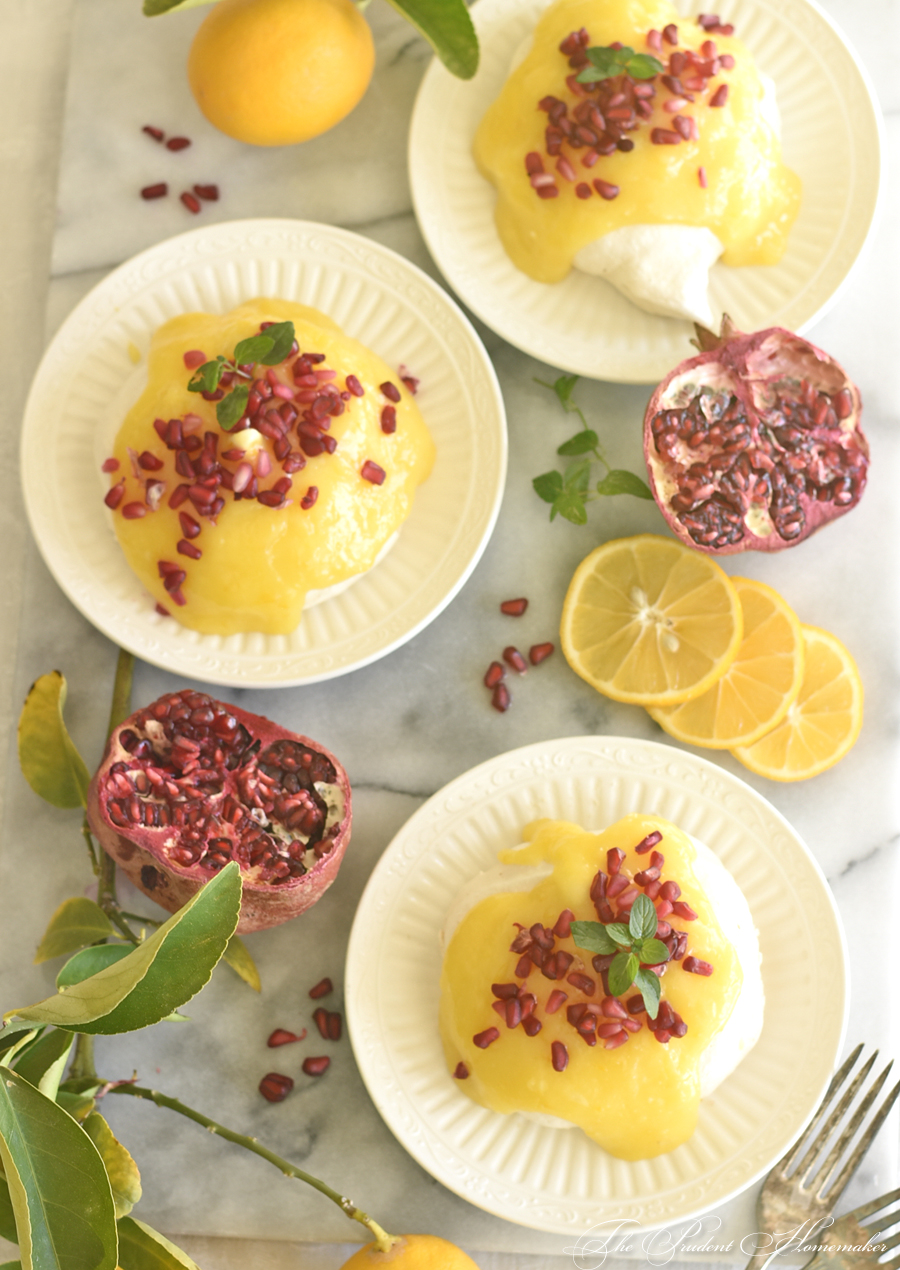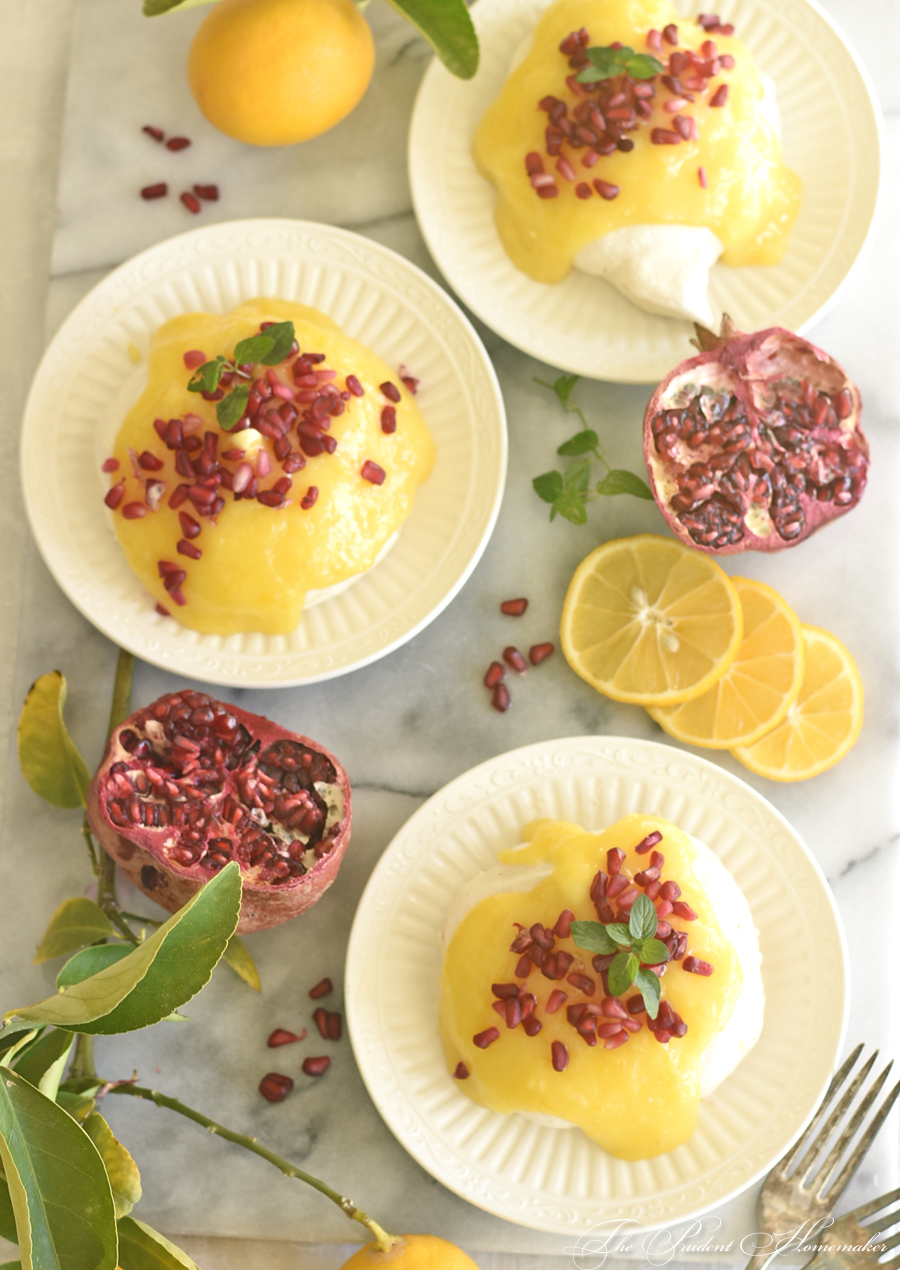 Serves 12
For the meringues:
4 egg whites
1/2 tsp lemon juice
1 cup granulated sugar
Preheat oven to 275º.
Beat egg whites in a bowl until frothy. Add lemon juice and continue to beat until soft peaks start to form. While the mixer is still running, gradually add sugar a little at a time. Beat until very stiff and glossy.
Spoon meringues onto silicone baking mats or parchment paper on top of a cookie sheet. Bake meringues for 60 minutes. Turn the oven off and leave them to cool for one hour in the oven without opening the door.
For the lemon curd:
12 egg yolks, beaten
2 cups sugar
1 cup fresh lemon juice
1 cup unsalted butter, cold and chopped into small pieces
2 Tbsp grated lemon zest
Beat the egg yolks.*
Combine egg yolks, sugar, and lemon juice in a heavy saucepan. Cook over low heat for 10-15 minutes, stirring constantly, until mixture thickens enough to coat the back of a wooden spoon. (If you have a higher heat, the eggs can curdle).
Remove from heat.* Pour into a heat-proof container (such as a glass bowl) to cool down the mixture. Stir in cold butter pieces until completely melted.
Add lemon zest and stir until well-blended.
Lemon zest can be kept in the refrigerator for 2 weeks.
* Mixture can be strained at each of these points to keep it smoother but is not required.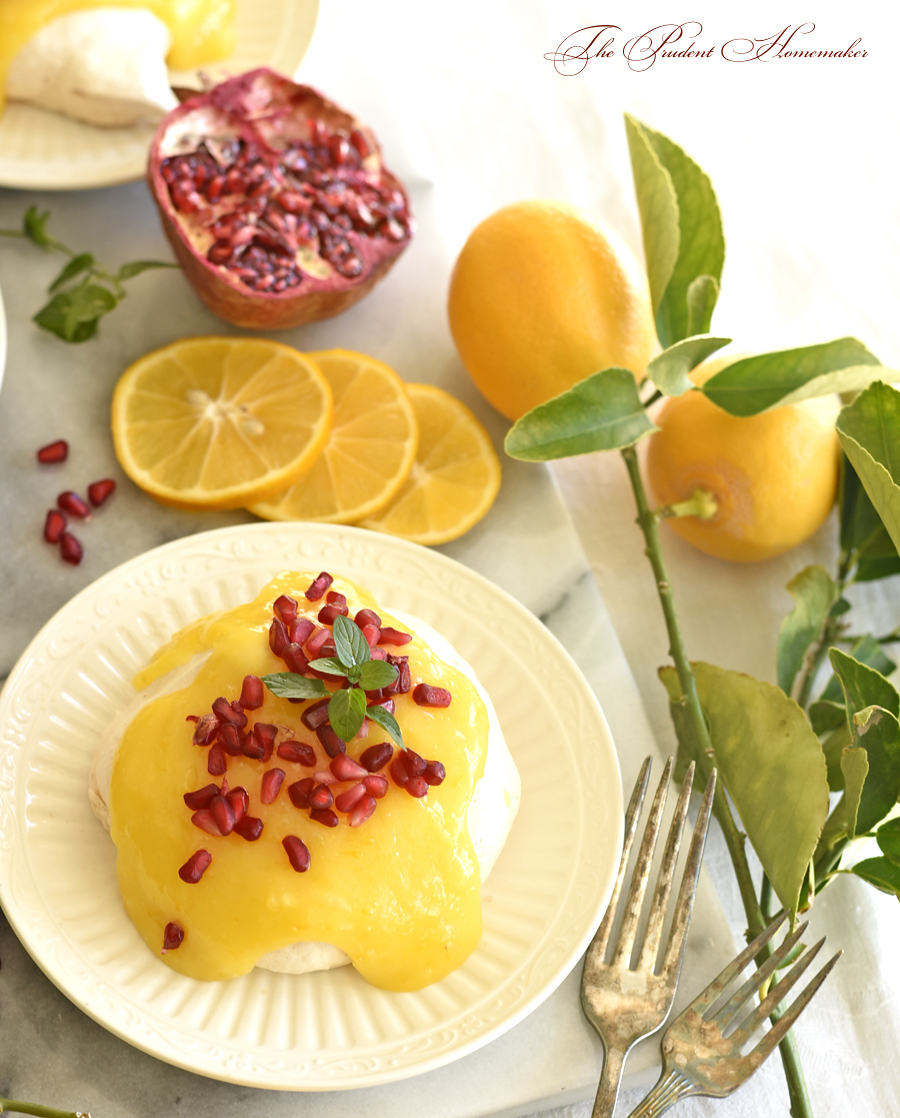 Using a large offset spatula, carefully transfer the meringues to individual plates. Spoon warm lemon curd over each one. Garnish with pomegranate arils and mint (I used 2 small pomegranates for this recipe).