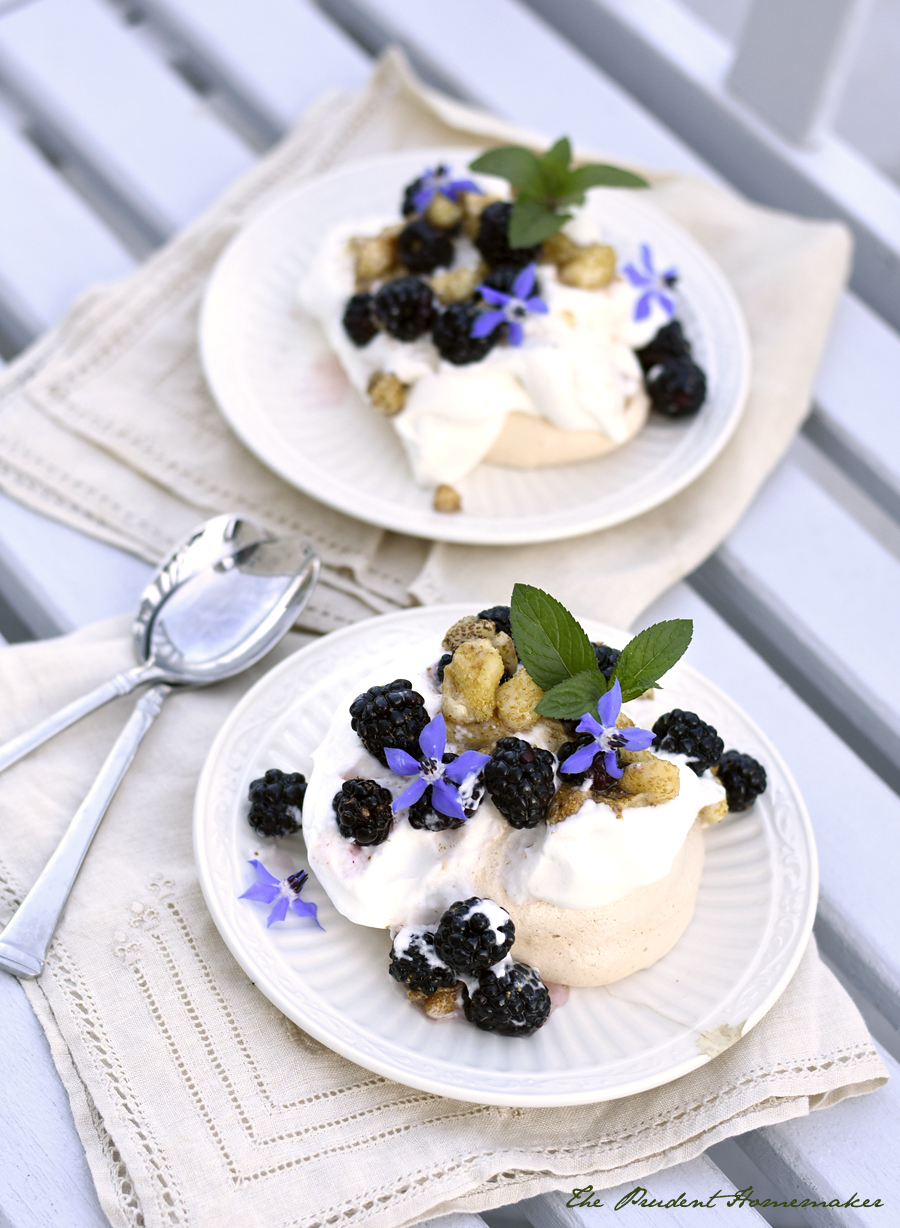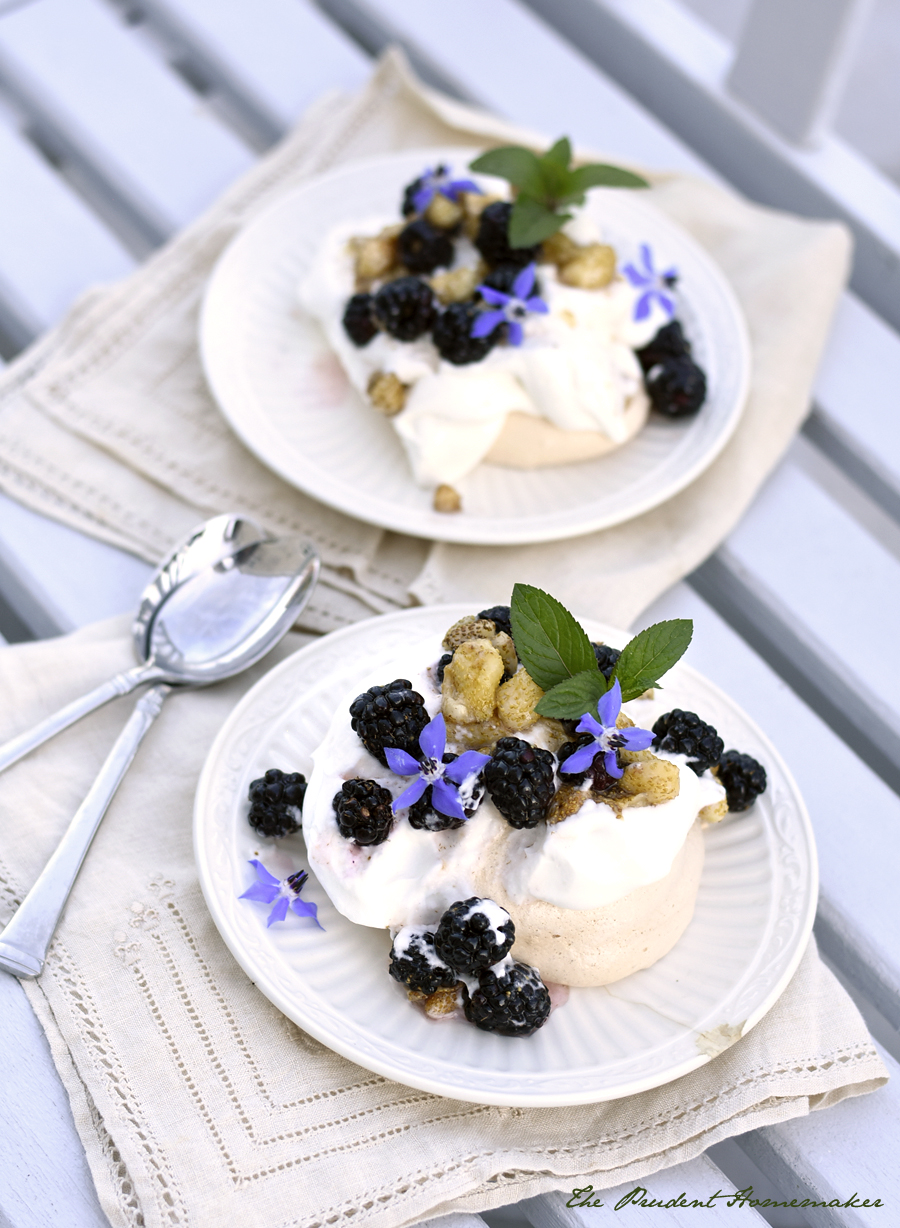 Serves 8-10
Meringues:
4 egg whites
1/2 tsp lemon juice
1 cup granulated sugar
Whipped cream:
1 quart whipping cream
splash of vanilla extract
1/4 cup powdered sugar
Topping:
4 cups fruit of your choice (I used blackberries and white strawberries from my garden)
1/2 cup granulated sugar
Preheat oven to 275º.
Beat egg whites in a bowl until frothy. Add lemon juice and continue to beat until soft peaks start to form. While the mixer is still running, gradually add sugar a little at a time. Beat until very stiff and glossy.
Spoon meringues onto silicone baking mats or parchment paper on top of a cookie sheet. Bake meringues for 60 minutes. Turn the oven off and leave them to cool for one hour in the oven without opening the door.
While meringues are cooking, combine fruit and granulated sugar. stir to combine and let macerate in the refrigerator.
When ready to serve, whip cream until peaks being to form. Add in a splash of vanilla extract. While the mixer is running, gradually add in 1/4 cup powdered sugar. Beat until peaks form.
Carefully remove meringues from the silicone mat and place on individual plates. Top each with whipped cream, followed by several spoonfuls of sugared fruit. Garnish with mint and edible flowers from the garden if desired.