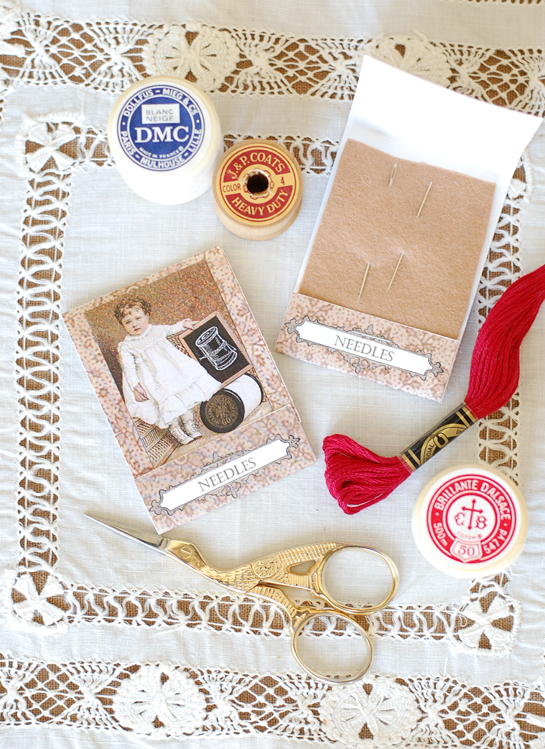 I love the look of old sewing advertisements. They have a way of making me interested in more needles. Every time I see them, the product, however simple, is about 15 times more expensive than I would normally pay for that same object, without the vintage advertising.
With only your printer, some cardstock, a scrap of felt, and a stapler, you can have your own vintage-looking needlebook for pennies.
I used these for a little girl's sewing party. We made these barrettes (with felt I had on hand) and every girl took home a finished barrette, and a needlebook with her own sewing needle inside. If you want to have a sewing party, teach a sewing class, or give these as gifts, you can print 5 at a time. If you just need 1 for yourself or for a gift, there is also the option to just print 1 needlebook.
Cut out your needlebook (preferably using a papercutter). If you've printed 5 needlebooks, look for the slight line dividing your needlebooks from one another, vertically.
Fold both edges of the needlbook along the tan lines.
Cut a piece of felt to 2 1/2″ x 2″. Place felt under the bottom flap of the needlebook (where it says "needles" ). Staple through the felt and both layers of the needlbook.
Insert a needle or two, and you're done!
Click below for the pdf images. If you are printing 5, make sure to set the direction correctly on your printer before printing.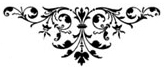 The images are from The Graphics Fairy. The needlebooks are copyright The Prudent Homemaker.
Just Something I Made has some great vintage spool label printables, if you want to make a complete vintage-styled sewing kit gift for someone.