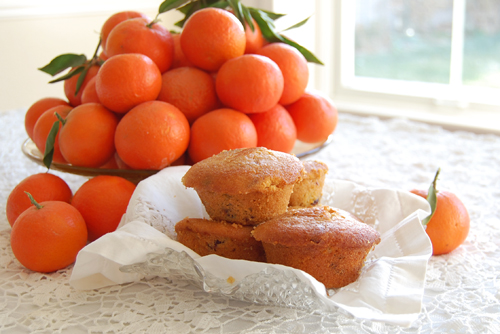 3 cups whole wheat flour (or all-purpose, or a combination)
3 eggs (if using powdered, use 3 Tbsp powdered whole eggs plus 6 Tbsp water)
grated zest of one orange
juice of one orange

1 cup dried cranberries (craisins)
Preheat oven to 400º. Spray or grease muffin pans for 18 muffins.
Cream oil and sugar together in a mixing bowl. Add eggs if using fresh eggs.
Sift the flour, eggs (if using powdered), baking powder and salt into the mixing bowl.
Add water and mix well.
Fold in cranberries.
Pour batter into prepared muffins pans. Bake for 15 minutes. Turn muffins out onto a cooling rack. Allow to cool slightly before buttering.

Notes: To make this for less, I buy my brown sugar, vanilla, baking powder, salt and craisins at Sam's Club.
I buy my wheat in bulk and grind it myself (see the Bulk Foods and Grains page for sources for wheat, grinders, and powdered eggs).