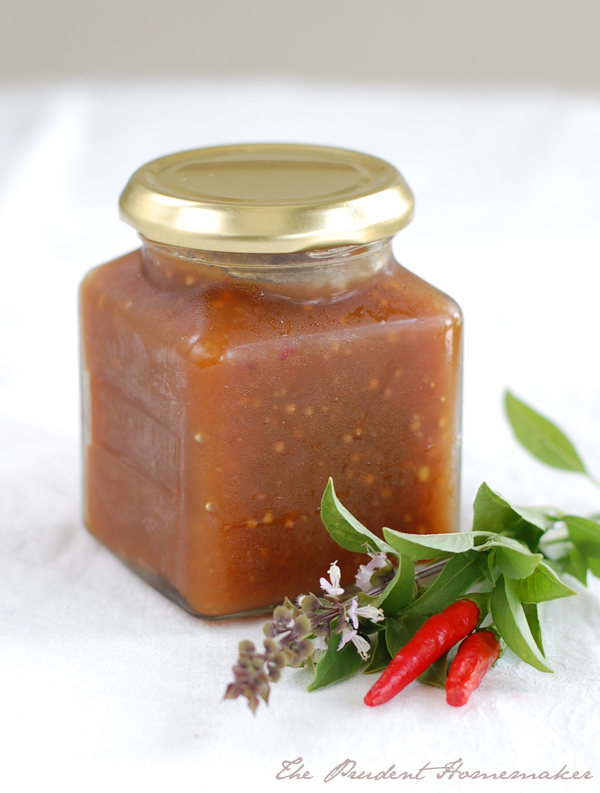 Makes approximately 4 pints or 8 half-pints
4 pounds (1.8 kg) plums
2 cups (100 grams) packed brown sugar
1 cup (75 g) granulated sugar
1 medium onion, chopped
2 Tbsp mustard seed
2 Tbsp chopped seeded green or red chili peppers
1 1/4 by 1 inch (.625 by 2.5 cm) piece of fresh ginger, grated
1 Tbsp salt
1 clove garlic, minced, or 1/4 tsp granulated garlic
1 cup (236 ml) cider vinegar
Pit clean, washed plums. Chop them into small pieces.
Combine all ingredients, save the plums, into a large saucepot. Bring to a boil, then reduce heat to low. Add chopped plums. Cook until mixture is thick and syrupy. Ladle hot sauce into clean, sterilized canning jars, leaving 1/4 inch head space. Adjust lids and process 20 minutes in a boiling-water canner.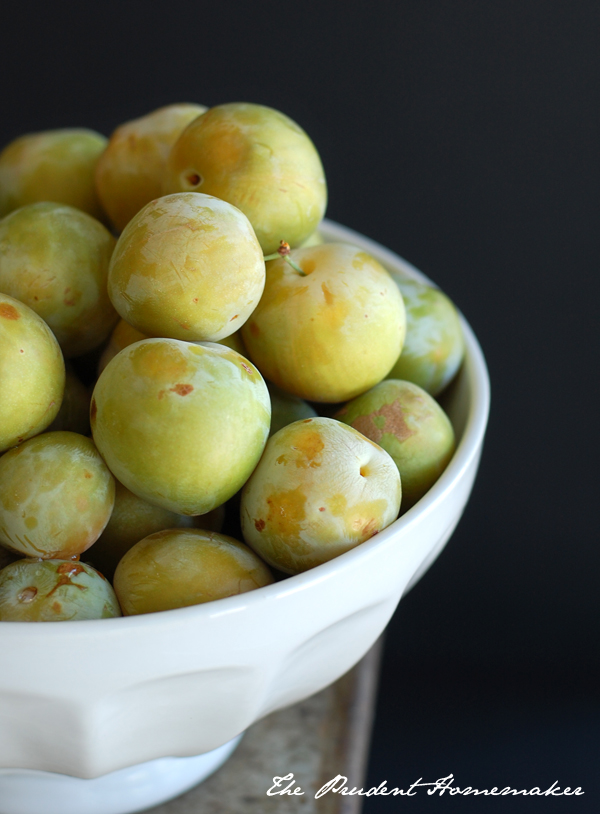 Notes:
I buy ginger and keep it in the freezer. When I need it, I cut off a piece and use a vegetable peeler to peel off the skin while it is still frozen. I then grate it while frozen.
Be certain to wear gloves while cutting and deseeding the peppers.
I grow Thai peppers and Green Gage plums in my garden. You can use any type of plums and peppers you have available.
I buy brown sugar and granulated sugar in bulk at Sam's Club. I buy the store brand of apple cider vinegar in a gallon container. I purchase mustard seed in bulk from San Francisco Herb Company. I stock up on onions in the fall when they are .20 a pound.
This sauce is good as a dipping sauce for wontons and egg rolls, on meats, or as a sauce for stir fries.