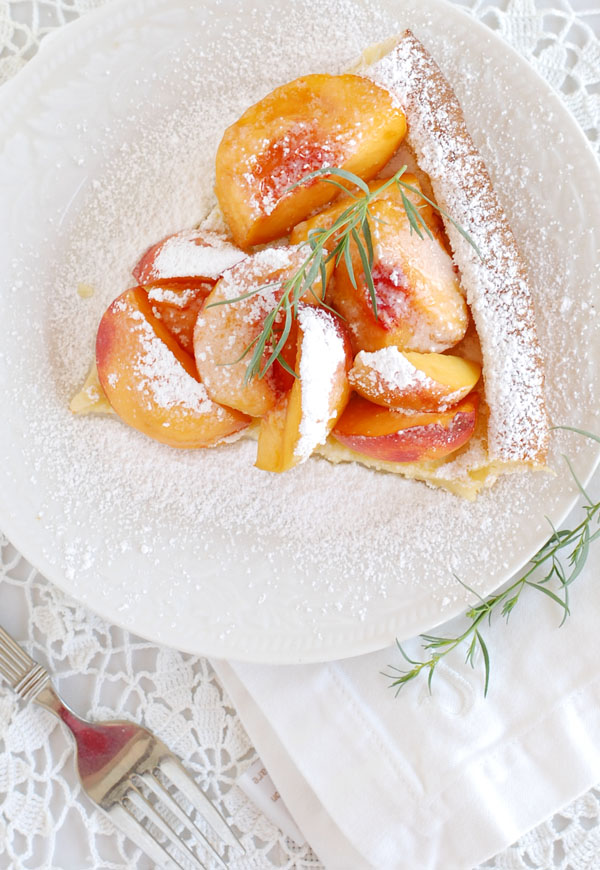 3 Tbsp butter
3 eggs (powdered eggs will not work for this)
2/3 cup milk (reconstituted
powdered
is fine)
¾ cup all-purpose flour
½ tsp vanilla extract
powdered sugar
Thawed frozen blueberries, canned peaches, canned pears, fresh berries, fresh fruit, or your topping of choice.
Preheat the oven to 450º.
Melt the butter in a 9-inch pie pan (I use a glass one) in the oven (watch that it doesn't burn).
Meanwhile, whisk the eggs and milk, then sift in the flour, whisking it until well combined. Mix in the vanilla extract.
Remove the pie pan carefully from the oven and pour in the mixture. On a low shelf, bake for 20 minutes, or until puffed and golden brown.
Remove from the oven. Pancake will fall as it cools.
Serve filled with fruit. Dust with powdered sugar.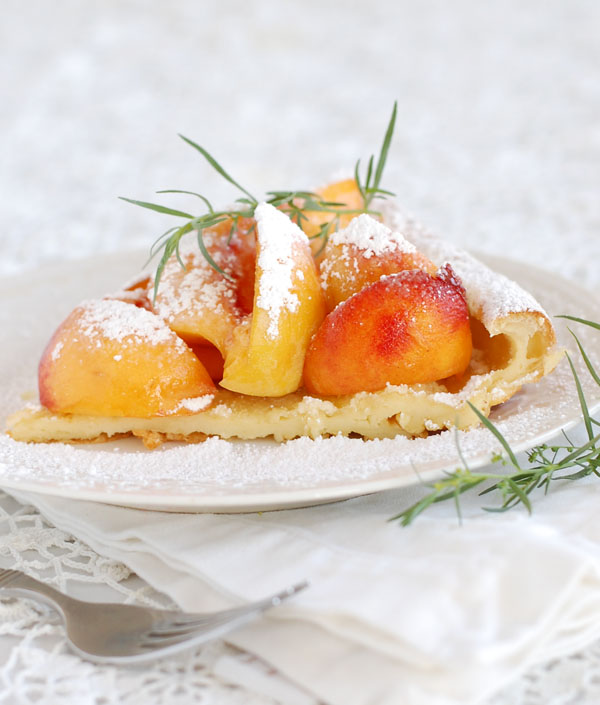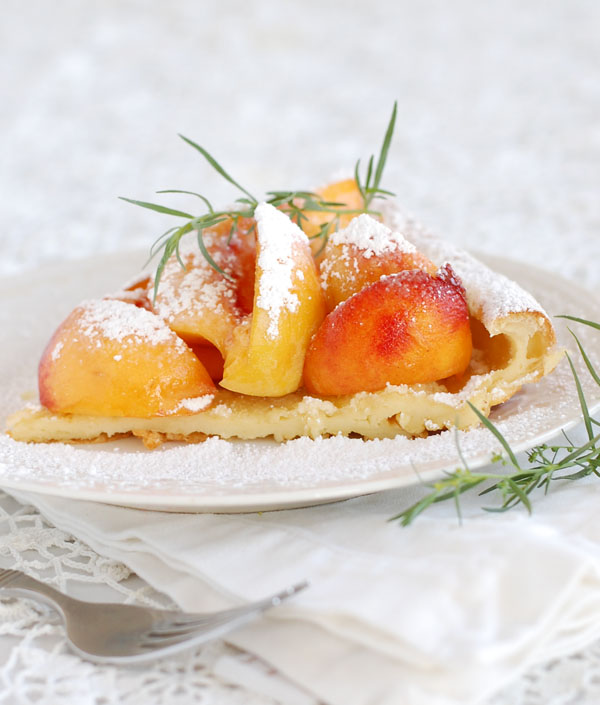 Notes: I get my flour, vanilla, butter, and powdered sugar in bulk from Sam's Club. I buy eggs when they go on sale for .99 a dozen.