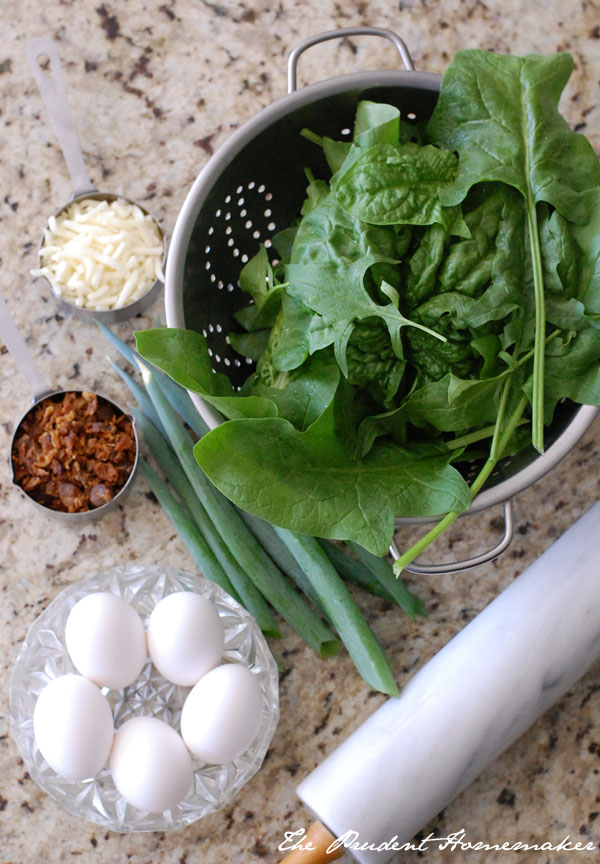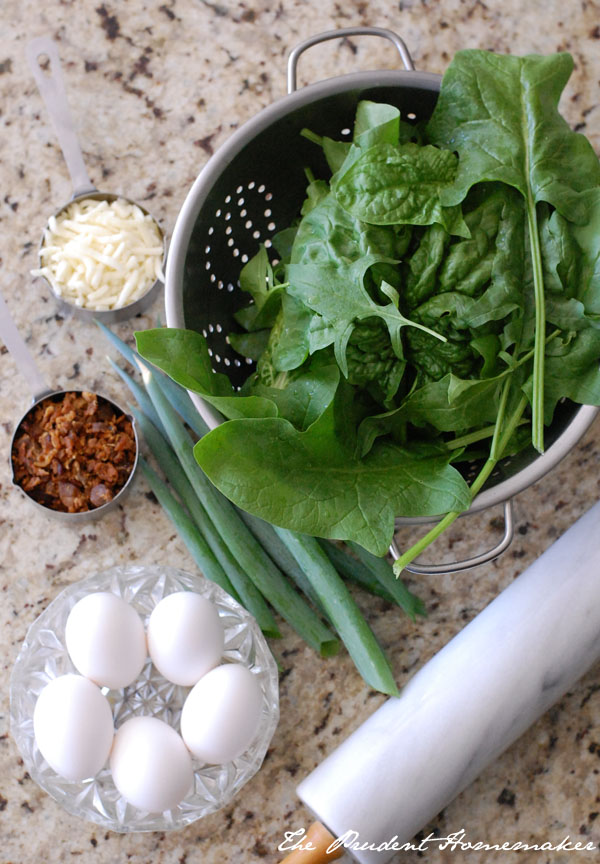 Dough:
2 cups all purpose flour
½ tsp salt
½ cup unsalted butter, cut into small pieces
½ cups ice water
Filling:
2 Tbsp butter
¼ cup minced onion, or 2 tsp dried onion, or 2 green onions, minced
2 Tbsp flour
¼ tsp salt
1/8 tsp pepper
½ cup heavy cream, sour cream, or undiluted evaporated milk
5 eggs
2 cups spinach
½ cup cooked and crumbled bacon (I use Hormel bacon bits from Sam's Club)
½ cup shredded white cheese (any variety you prefer)
To make the dough:
In a large bowl, combine flour and salt. Cut butter into dough with a pastry cutter until the mixture resembles course meal with small pea-sized pieces of butter.
Slowly add the water and stir until just combined. The dough should just hold together in the bowl, but should not be sticky.
Form the dough into a ball and cover in plastic wrap. Refrigerate for at least one hour before using.
After dough is chilled, turn it out onto a well-floured surface. Roll the pastry out to fit the shape of your tart pan. Place in a 10 inch tart pan. Lightly prick the dough with a fork all over.
Put this pan in the freezer for 10 minutes to let the dough set. This will keep the dough from falling when you cook it.
Preheat the oven to 350º.
When the oven is warm and the dough is chilled, cook the quiche shell for 20 minutes.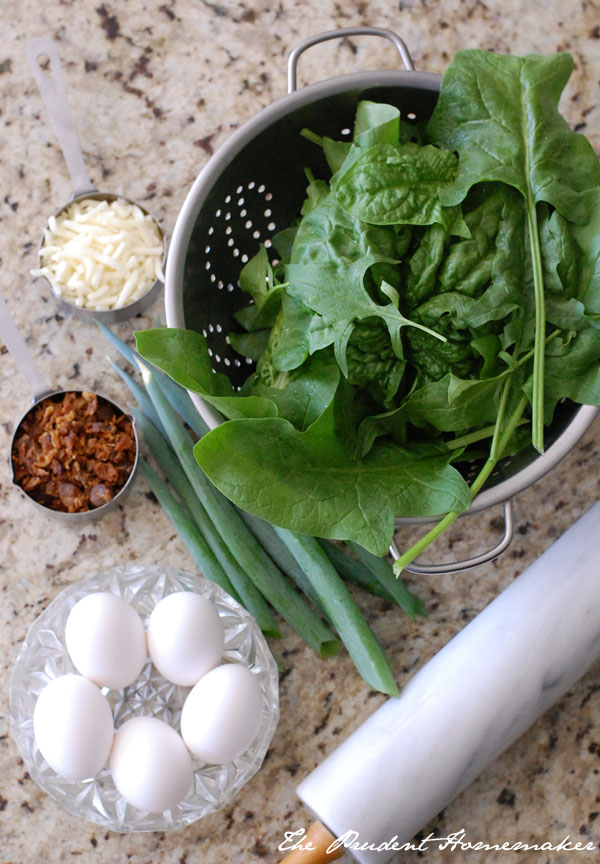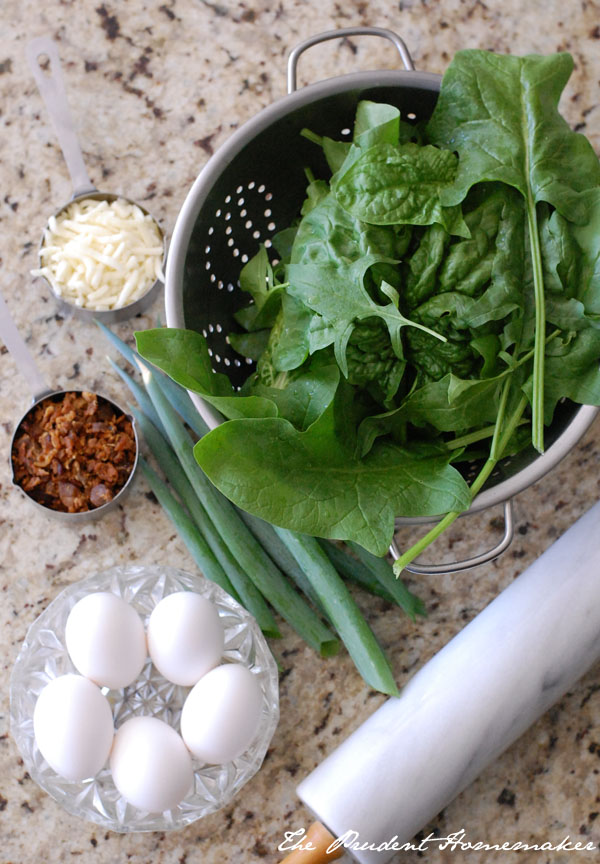 While the shell is cooking, make the filling:
Steam the spinach until lightly steamed.
In a large bowl, beat the eggs.
Add butter to a large skillet. Melt over medium high heat. Add the onions and cook until soft (about 4 minutes). Blend in the flour, salt, and pepper. Add the cream, whisking constantly, until smooth and thickened. Let cool slightly.
Whisk a small amount of the cream mixture into the eggs to temper. Gradually add the remaining cream mixture to the eggs, whisking constantly. Stir in the bacon, spinach, and cheese.
Pour egg mixture into the prepared crust. Bake for 20-25 minutes, or until filling is set. Cool for 10 minutes before serving.

Notes: You can substitute beet greens, turnip greens, or swiss chard for the spinach if that is what you have. This is an ideal spring meal because I have spinach in my garden. Around Easter, eggs are really inexpensive. If you're able to, buy 10 dozen or so and enjoy lots of eggs!