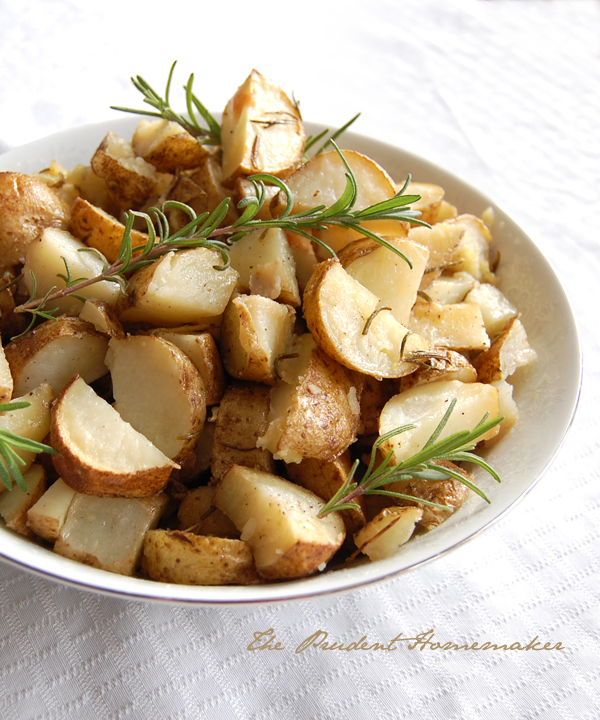 5 pounds potatoes
1/4 cup olive oil
5-6 springs rosemary
garlic powder or granulated garlic
Kosher salt
black pepper
Preheat oven to 425º.
Pour oil into a 10″x 13″ pan.
Wash potatoes and slice them into bite-sized pieces. Add them to the pan.
Pull the leaves off the rosemary stems and sprinkle them over the potatoes.
Sprinkle potatoes with kosher salt, pepper, and garlic.
Stir potatoes, making sure to coat all of them with oil.
Put the pan in the hot oven and cook for about 1 hour, or until potatoes are soft. Stir potatoes again before serving.

Notes:
I buy russet potatoes on sale for .20 a pound or less. I get my olive oil, pepper, and kosher salt from Sam's Club. If you don't have kosher salt, you can use regular salt.
I get the rosemary from my garden. A rosemary plant from the nursery is cheaper than buying cut rosemary at the gocery store. If you live in a zone 8 or warmer, rosemary grows all year-round outside. If you're colder than that, you can grow rosemary in a pot, or bring it in for the winter.
This dish costs me about .75.