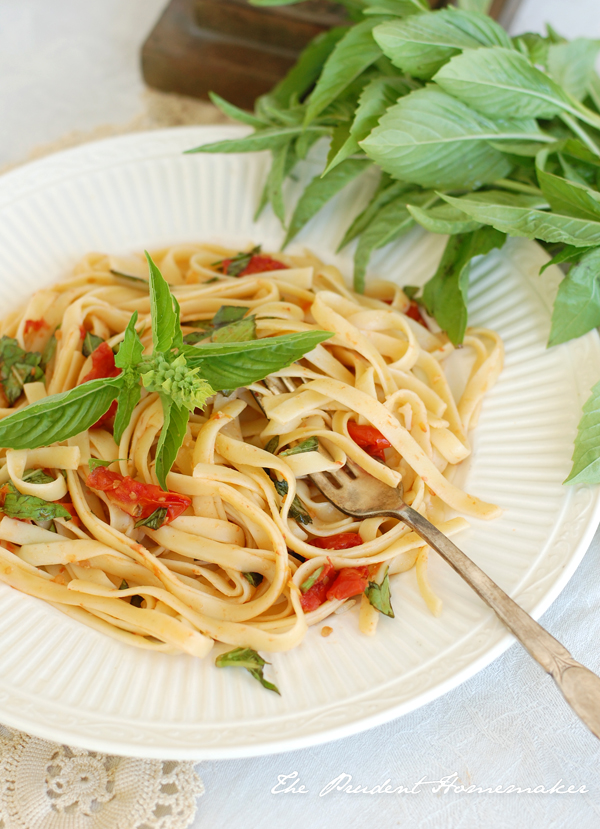 Serves 8
Several pound of tomatoes, preferably small ones, such as cherry tomatoes (enough to cover a half-sheet pan)
Fresh basil to taste (I use about 1-2 cups of leaves)
2 pounds pasta
1-2 tsp granulated garlic
Salt
1-2 tbsp olive oil
Preheat oven to 350º.
Line a half-sheet pan with aluminum foil.
Cut tomatoes in half if small, or in quarters if larger. Arrange tomato halves next to each other (a single layer high) to fill the pan.
Drizzle olive oil over the tomatoes. Sprinkle with granulated garlic and salt. Stir tomatoes to coat.
Roast tomatoes until the skins are well-wrinkled and they start to look like they are drying out. How long they are in the oven will vary by the size of your tomatoes, but it usually takes 20-45 minutes (20 for smaller tomatoes).
When tomatoes are done, remove them from the oven and set them aside.
Cook pasta and drain.
While pasta is cooking, cut basil into small pieces (I like to stack the leaves and use scissors or a knife to cut several leaves at once).
In a large bowl, combine cooked tomatoes, pasta, and cut basil. Stir to combine. If needed, stir in another tablespoon of olive oil.
Serve warm or cold.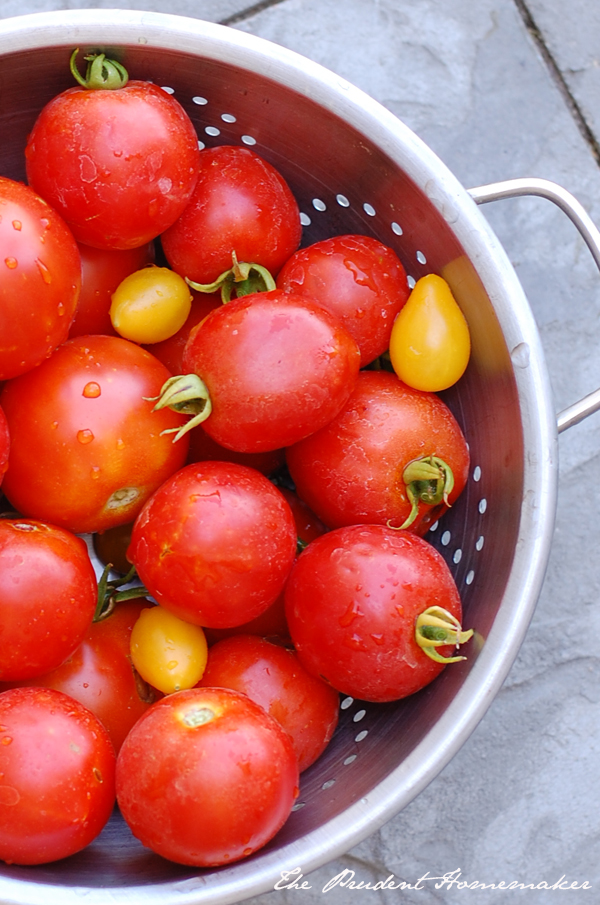 Notes:
I stock up on pasta a few times a year when it goes on sale for .50 a pound.
I buy olive oil and granulated garlic at Sam's Club.
I grow tomatoes and basil in my garden.
If you're cooking for fewer people, you can freeze the cooked tomatoes to use later. I like to cook several pans of tomatoes this way when I have an adundance and freeze them to use later.