Is it really worth a $45 membership fee to shop at Sam's Club? Do you really save that much, plus more? I think so. I use Sam's Club to stock a lot of the items in my pantry; in fact, I buy a good majority of my food there (as well as some other great things!)
I have my shopping list for Sam's Club organized the way I walk through my store. When it comes time to go shopping, I print out a list and walk into my pantry and see what we're getting low on, and I highlight the items that are in my current budget to purchase. I certainly don't buy everything every time! Having the master list saves me time and helps me to remember something I might not have noticed was low.
Master Shopping List

Salted Peanuts
Popcorn, 50lbs
Olive oil
Long-Grain Rice 50 lbs
Basmati Rice 15 lbs
Hidden Valley Ranch dressing mix, 1lb
Garlic powder or minced garlic
Onion powder
Taco seasoning
Cornstarch 2.19lbs
Baking Soda
Baking Powder
Pinto beans 25lbs
Vanilla
Cocoa Powder
Sugar 25lbs
Powdered sugar 7 lbs
Brown sugar 7 lbs
All-Purpose Flour 25lbs
Kosher Salt 4 lbs
Iodized Salt 4 lbs
Yeast 2 lbs
Chocolate chips 5lbs
Pecans 5lbs
Almonds
Raisins 4lbs
Craisins 48oz
Ketchup 7lbs, 2 oz
Mayo 1 gallon
Tomato Sauce in a #10 can (over 6 lbs)
White vinegar 2 gallons
Ziploc freezer bags, quart size
Ziploc freezer bags, gallon size
Plastic Wrap
POM toliet paper
Milk
Butter, unsalted
Eggs, 5 dozen
Heavy cream
Cheddar cheese, 5lb
Mozzarella cheese, 5 lb
Pepperoni, sliced
Goat cheese, 2 pack
Feta 24 oz crumbled
Corn tortillas, 100 ct
Flour tortillas

Some of the items that I feel are particularly good buys:
Popcorn:
Popcorn in bulk is so much cheaper than microwave popcorn. In addition, you can grind it in your grain grinder and make cornmeal with it. A 50lb bag lasts us over a year, and we have popcorn once a week (as much as everyone wants). A bag is $17.58. We also bought the flavored popcorn oil they sell to put on it. The popcorn and the oil are both Act II popcorn; the same kind we used to buy as microwave popcorn from Sam's, but about 20 times cheaper! We bought a Back to Basics Stovetop Popcorn Popper at Target for $20. Now, popcorn is an inexpensive snack, and it never burns (we always had one bag of microwave popcorn burn each time we'd make our 5-6 bags for our Sunday snack). I store my popcorn in a 6 gallon food-grade bucket with a gamma lid (see the Grains page for sources for food-grade buckets in different sizes and gamma lids. If you're using buckets, you'll need a bucket opener, too).
Rice and Beans:
Sam's Club sells long-grain white rice in 50 lbs ($21.88) and 25 pound bags, and basmati rice in 15 lb bags. It's been a while since I've bought any, as they last us a while. I keep my rice in a food-grade bucket with a gamma lid for easy access.
If you're looking to stock up on pinto beans, they sell 25 lb bags of pinto beans. If you buy one pound bags at most grocery stores, beans run about $1.25 a pound. They are much, much less than that when you get them in bulk (around .58 a pound). I empty these into a bucket with a gamma lid, just like I do for rice.
Spices:
I use a lot of spices. (You can see what I like to stock here). I love having spices for so little! The prices of spices (including salt, kosher salt, and pepper) are much, much less than I've seen anywhere else.
In addition to the regular herbs, Sam's carries some mixes that I particularly like, both in taste and price.
Hidden Valley Ranch Dressing Mix: $7.04 for 1lb. Forget buying those expensive packets or bottled ranch dressing. Buying it bulk will save you so much. I used to hate ranch dressing. Then, one night my mother-in-law brought a salad for dinner with some dressing she had mixed up in a pint jar. I had no idea ranch dressing could be so good. To make dressing, you mix 3 Tbsp mix with 1 cup of mayo and 1 cup of milk. I use powdered milk for dressing, and undiluted evaporated milk to make a thick dressing, perfect for dipping fried zucchini from the garden. This mix isn't just good on salads. Sprinkle it on cooked pasta with some butter for some very inexpensive seasoned noodles, and you won't be buying boxed seasoned noodle mixes anymore, because this is even cheaper, and it's really delicious.
Taco Seasoning Mix: Again, this comes in a big container (1.43 lbs; it still fits in my spice cupboard). This is much cheaper than buying packets. We use it to make tacos (of course) and taco soup.
Lawry's Perfect Blend Chicken and Poultry Seasoning: This is fantastic on chicken. It really makes the meal for this recipe for a meatless chicken fried steak..
Nuts:
Nuts in the largest packages at the grocery store are still a bad buy compared to the big bags of nuts at Sam's. Pecans are the cheapest per pound, though they also carry walnuts and pine nuts (homemade pesto, anyone?–make sure to freeze your pine nuts to prevent them from quickly going rancid). A 2 lb bag of pecans is around $10.50.
Peanuts and cashews come in a 3 lb 4 oz container. They're a great price, too! I use salted peanuts on my chicken curry.
Baking supplies
Sugar:
C & H Brown sugar is $3.40 for a 4lb bag. This is cheaper than the grocery store holiday baking sales price, and I can buy it all year round. I dump 2 bags (8lbs) in a rubbermaid container with a terra cotta brown sugar bear, and it never goes hard. The bags on the shelf don't go hard, either. Store brands go hard very quickly, but the C&H lasts a long time.
I buy white sugar in a 25lb bag for $14.90. This has always been a fantastic price, eclipsed only sometimes by the case-lot sale at Smith's (in which case I buy it at Smith's). I can go through 15 to 25 pounds in a couple of days when I am canning.
Yeast, baking powder, soda, and cornstarch:
Buying these item in bulk, at fantastic prices, save me a lot. Yeast comes in 2 1-lb bags. This is considerably chaper than buying it in the grocery store, and really cuts the cost of making your own bread at home. Baking soda is in a large bag (which is helpful if you use it in cleaning as well) , and baking powder comes in 3.75lb container. Cornstarch is $2.28 for 2.19lbs.
Flour:
I buy 25lb bags of all-purpose flour and bread flour at Sam's. The flour is ALWAYS fresh; constant restaurant supply buyers make sure these items are rotated regularly. The prices are wonderful. Sometimes the case-lot sales at Smith's beat the all-purpose flour prices, and sometimes their 25-lb bag of Kroger all-purpose flour is less. It is never as fresh, though, and goes rancid within 6 months. The flour from Sam's Club has stayed fresh for 1-2 years for me–just in the bag in my pantry! I keep my opened flour in a 3 gallon food-grade bucket with a gamma lid (one for bread flour and one for all-purpose flour). Flour prices vary with the market ups and downs, but Sam's Club's price is usually much better than the grocery store price. I use bread flour to make French bread, rosemary olive oil bread, and pizza. This price allows me to make French Bread for .25 a loaf.
Ketchup and Vinegar:
Sam's has Bakers and Chefs brand ketchup. It's a refill ketchup. We use it to refill 3 large ketchup bottles. It's 7lbs, 2oz and costs $3.48. I was a Heinz fan before; this tastes just the same to us, and it's half the price.
Balsamic vinegar is a great price at Sam's for $6.48 for a liter (that's about 60% less than the same size at Costco; this is one reason I have a Sam's membership instead of Costco).
White vinegar comes in a two-gallon package for $3.58. I use it primarily as a rinse agent to cut the hard water in each load in my dishwasher. This is cheaper than Walmart's price.
Cheese:
Cheese prices vary, as dairy is always fluxuating.
However, I find that cheese is always well priced at Sam's.
I buy the 5-pound blocks of cheddar and mozzarella. Their price is cheaper than combining sales and coupons at the grocery store. If I want the cheese grated, I run it through my kitchen aid grater attachment and freeze what I want to use on pizza, chicken devan, etc.
If you want to buy cheese from all over the world, Sam's has a great selection, and the prices are much less than what you would pay at the grocery store.
Butter:
I buy unsalted butter for around $2 a pound (less in summer). I store extra butter in my freezer for baking.
Tomato Sauce:
Tomato sauce in a #10 can is a great price at under $3. I use this to make spaghetti sauce, pizza, and more.
Other items:
There are other things that I have bought at Sam's Club that have made the membership price well worth paying; many of these items alone did so.
Toner cartridges for our laser printers (at home and at my husband's office) are $25 less each than anywhere else he could buy them.
Clothing:
I bought a wool and cashmere blend pea coat for myself for $50. I have also bought Speedo brand one-piece swimsuits for my daughters ($12.44 each). I bought a winter church dress for my 2-year-old on clearance for $7.
Books and toys:
I don't buy a lot of books at Sam's Club, but they often have some great books at wonderful prices. Before Christmas time is when I often find some good deals on children's book sets, including American Girl books.
When the toys come out for Christmas, I look. I bought a huge box of tinker toys for $30 (that regularly retails for $120!)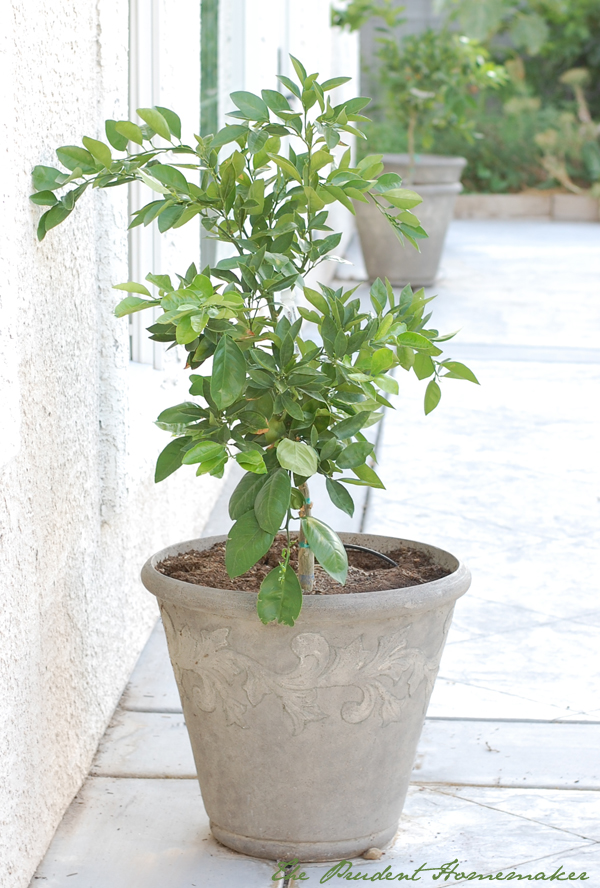 Garden extras:
I bought these large pots above for $11.88 each. Their price on large garden pots is amazing.
And then there is my sundial. One of these would normally cost about $400 or more. I paid $75.
Sam's Club items and prices vary by location. Check out your local prices on their website.