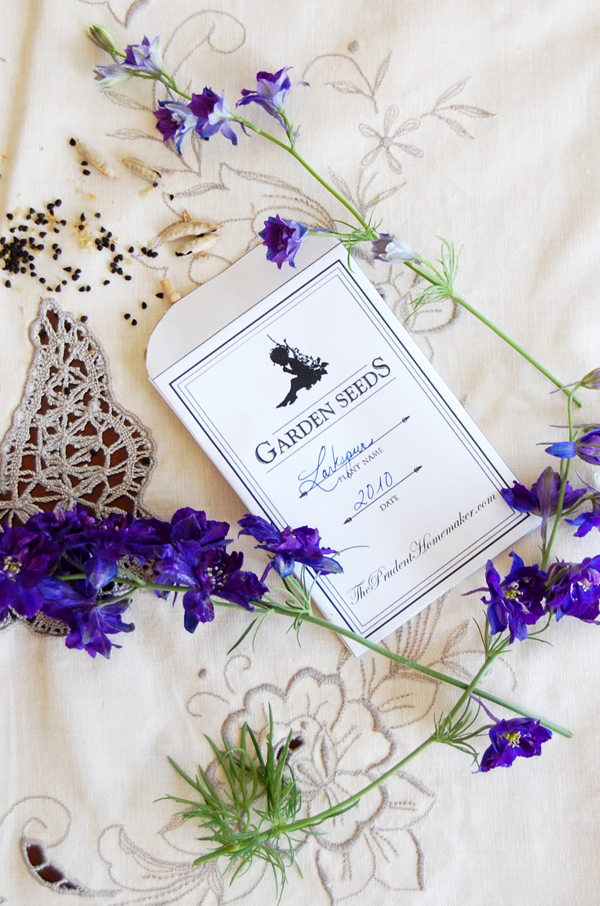 Seed packets are great for gift giving, as well as for storing seeds from your own garden. If you are growing open-pollinated or heirloom plants, and you want to save the seeds for next year, you'll need to store them somewhere.
If you buy a package of seeds, and it is more than you can use, you can put some in a printed seed packet to share with others.
Click below for the pdf printable.
To learn more about collecting seeds from your garden, read this post.