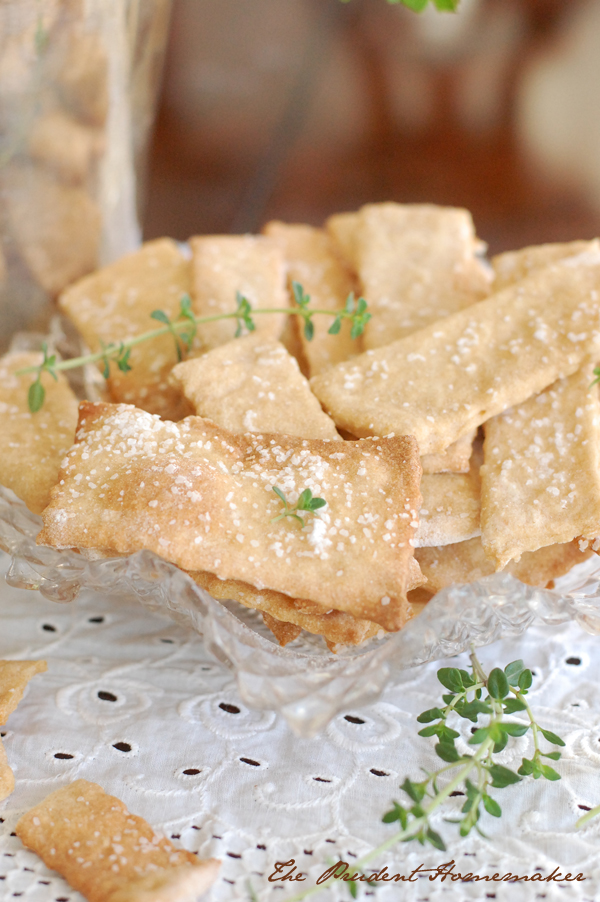 These are similar in taste to Keebler's Toasted Whole Wheat Crackers. You can cut them round with a cookie cutter like those if you want, or you can cut them with a fluted pastry wheel or knife to save time, which is what I usually do. These are great spread with cream cheese and hot pepper jelly, or used as cracker sandwiches, or on their own.
2 1/2 cups whole wheat flour
1 cup all-purpose flour, plus more for rolling the dough
1 3/4 cups water
4 Tbsp sugar
1/2 tsp salt
1 Tbsp baking powder
1 tsp onion powder
2 Tbsp oil or melted butter
Kosher salt for sprinkling
Preheat oven to 400º.
In a mixing bowl, combine all ingredients except kosher salt. Mix together well. The dough will be somewhat sticky.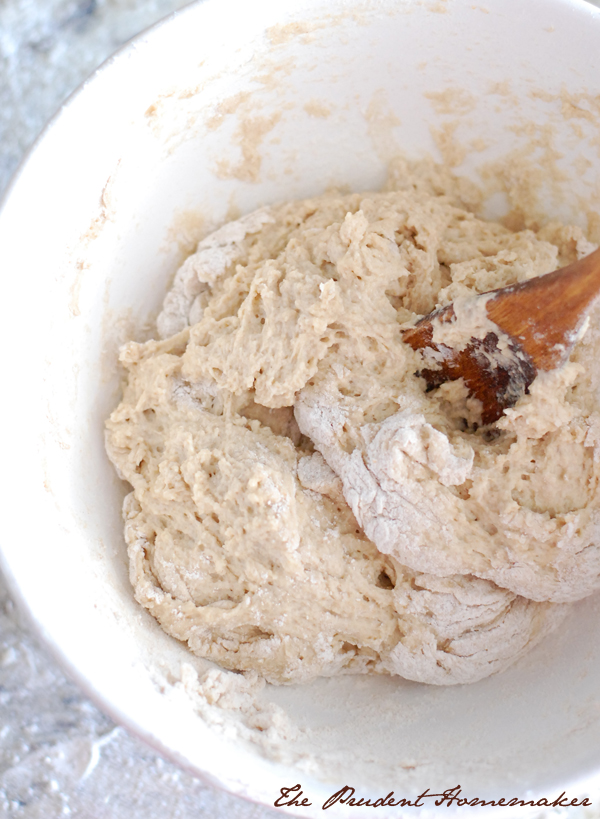 On a well-floured floured surface, knead dough for 3-5 minutes.
Divide dough into 3 parts.
Roll each part out into a thin sheet, taking care to keep the edges as straight as possible.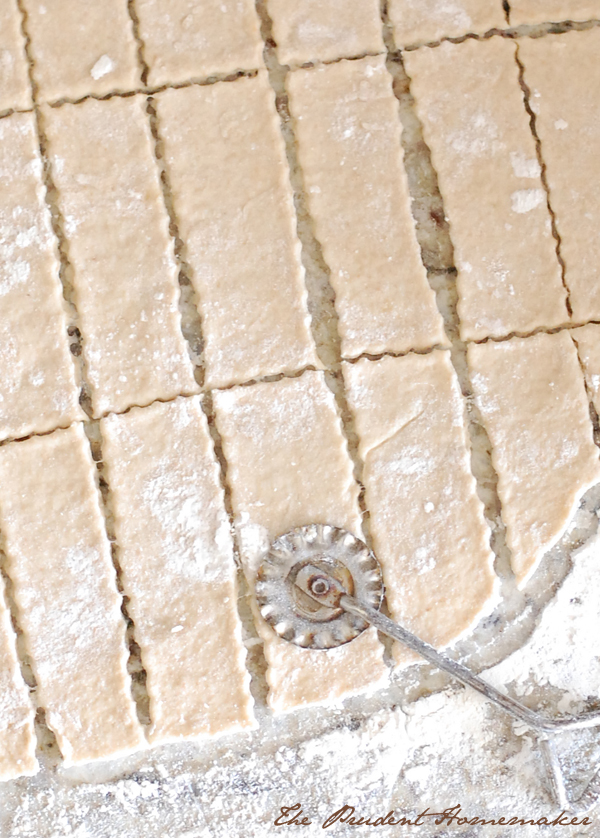 Using a fluted pastry wheel
; or a knife, cut the dough into strips. Alternately, you can use a round cookie cutter
and cut them into circles.
Spray a baking sheet lightly with cooking spray, and transfer the crackers to the sheet.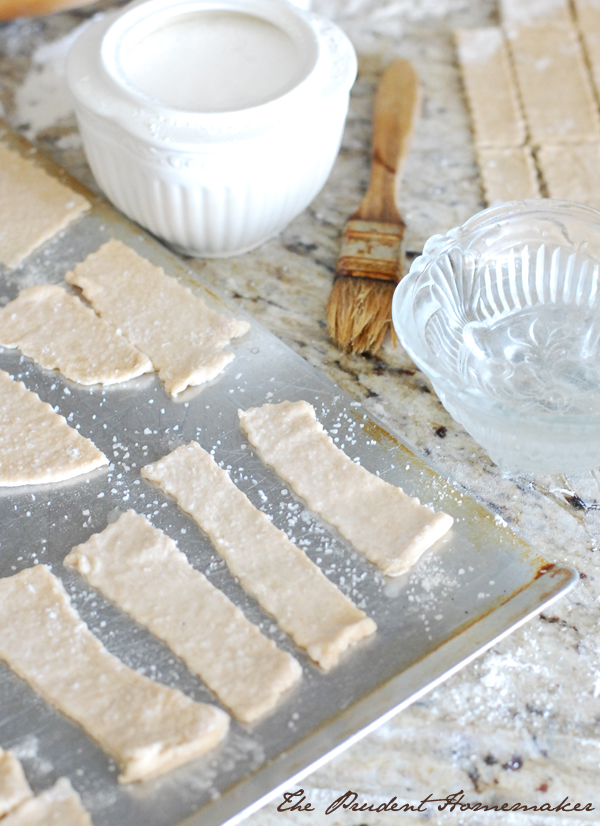 Using a pastry brush, brush the crackers lightly with water. Sprinkle Kosher salt on top.
Bake for 8-10 minutes.
Crackers will crisp as they cool.

Notes:
I buy wheat berries in bulk and grind my own flour. You can see more about buying wheat in bulk and the wheat grinder that I use on the bulk foods page.
You can use butter or oil when making the crackers. This will change the taste a lot, so use which one you prefer. Oil is much less expensive than butter. I like the crackers both ways.
I buy my all-pupose flour, onion powder, baking powder, sugar, and salt in bulk from Sam's Club.
If you do not own a pastry brush, you can purchase a 1″ chip brush at the hardware store for around .25 (instead of the same thing in the kitchen department for $7).
If you are planning to store the crackers, do not store them in an air-tight container, as they will become soft. Keep them in a container with a lid off. The crackers are best eaten the same day.