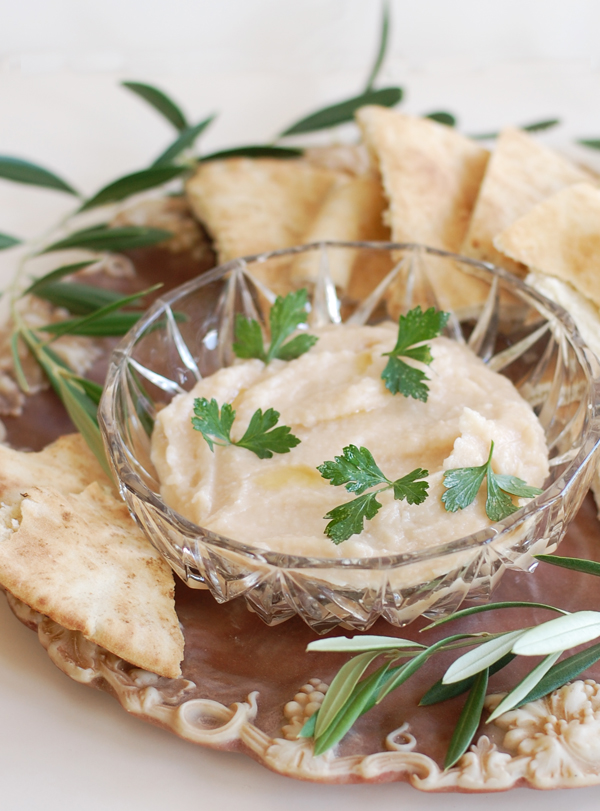 White Bean Dip
This is a great afternoon snack, full of protein. It's also quite filling, so it's a great choice when you're planning a light dinner or a later dinner. It's also a simple lunch!

Serves 6-8
2 cups cooked white beans (Great Northern, cannellini, or navy)
1/2 cup fresh-squeezed lemon juice (approx. 2 lemons)*
1/4 tsp granulated garlic or garlic powder
2 Tbsp extra-virgin olive oil
12 drops Tabasco sauce (hot pepper sauce)
1/2 tsp Kosher salt
fresh flat-leaf Italian parsley to garnish (optional)
Blend all ingredients together in a blender or food processor. I use my immersion blender and just blend the ingredients in a bowl or large glass measuring cup. Chill dip several hours before serving.
Garnish with fresh parsley.
Serve with pita bread, or vegetables for dipping.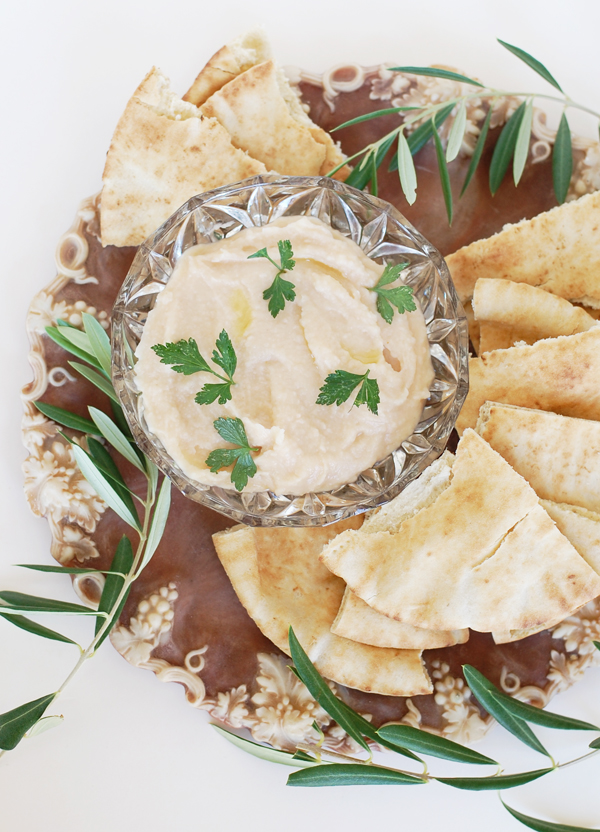 Notes: I buy my white beans in bulk for .65 a pound. I cook up 5-10 cups at a time, and freeze them in quart bags to pull out whenever I need them. See my Bulk Food and Grains page for sources for bulk buying.
I get kosher salt in bulk from Walmart. There are often coupons for Tabasco sauce.
Parsley grows year-round in my garden. It is very easy to grow from seed.
*I grow lemons in my garden, and freeze the juice in ice cube trays (and then bag it up) to pull out later. You can also use bottled lemon juice to make this recipe. If you only have access to bottled lemon juice, decrease the amount of juice to 1Tbsp, as bottled juice has a stronger flavor.