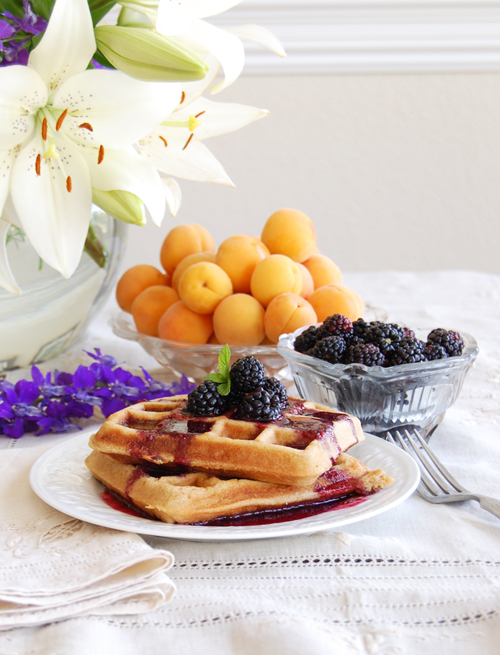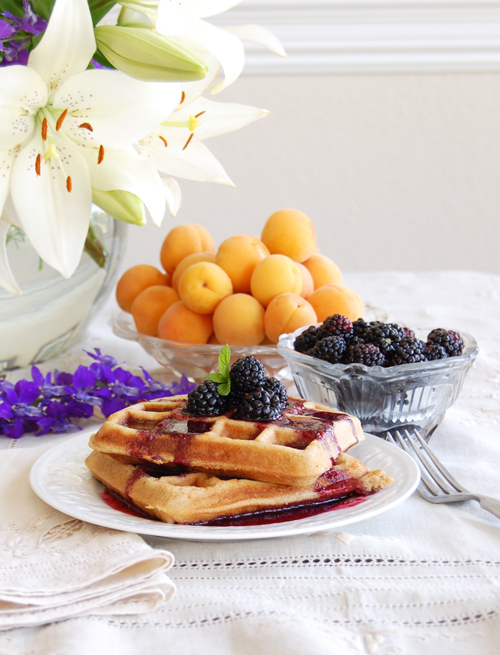 5 cups whole wheat flour
1 tsp salt
3 Tbsp sugar
2 1/2 tsp baking soda
1 Tbsp baking powder
3/4 cup oil
4 eggs (powdered is fine; use 4 Tbsp whole powdered eggs plus 1/2 cup water)
4 cups milk (use 4 cups reconstituted powdered milk minus 1/4 cup water, plus 1/4 cup of vinegar, or 3 3/4 cups milk plus 1/4 cup vinegar)
Whisk together all ingredients. Pour into a greased waffle iron.
Makes approx. 17 square Belgian waffles. Your waffle yield will depend on the size and style of your waffle maker.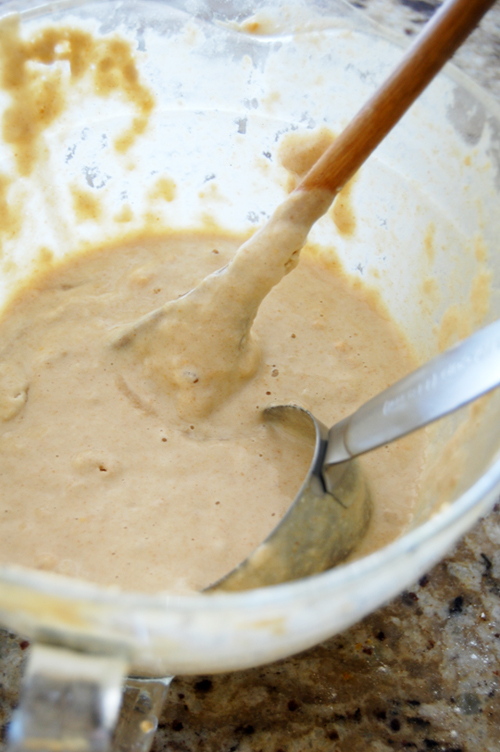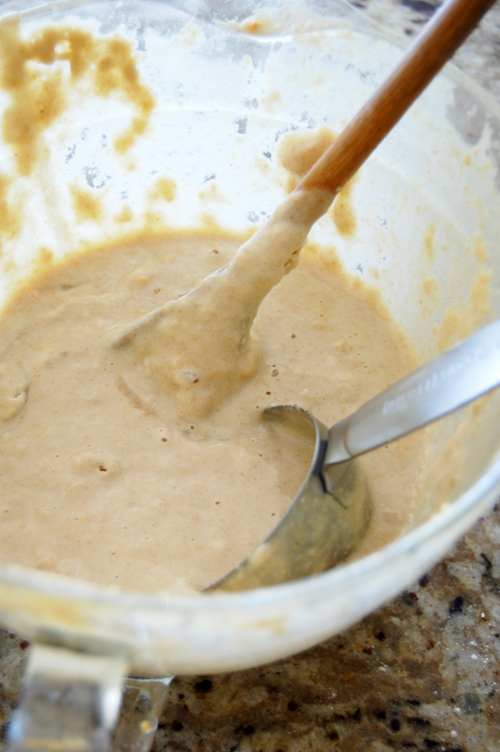 Simple Blackberry Syrup
Mix 1 cup blackberries with 1 cup sugar in blender. Heat in a saucepan until sugar is dissolved.

Notes: I buy my wheat in bulk and grind it myself. For more information about sources for wheat and wheat grinders, see the Bulk Foods and Grains page. This page also has sources for powdered milk and powdered eggs.
I buy my salt, sugar, baking soda, and baking powder in bulk at Sam's Club.
I get oil at Walmart, which is currently less per ounce than Sam's Club.
I grow thornless blackberries in my garden. Mine grow on the side of my house by the air conditioners. The planter is only about 1 foot wide, and most of it is growing above the wall footing–and yet they grow just fine, even here in the desert.
The flowers on the table are from my garden.