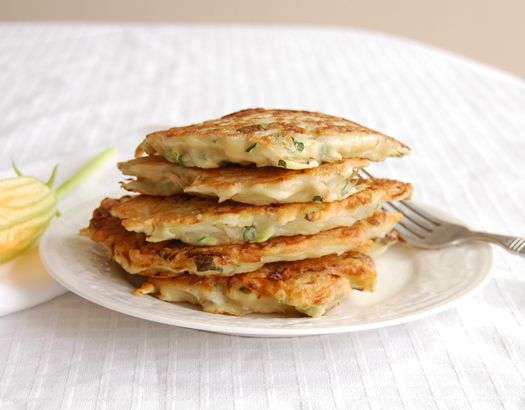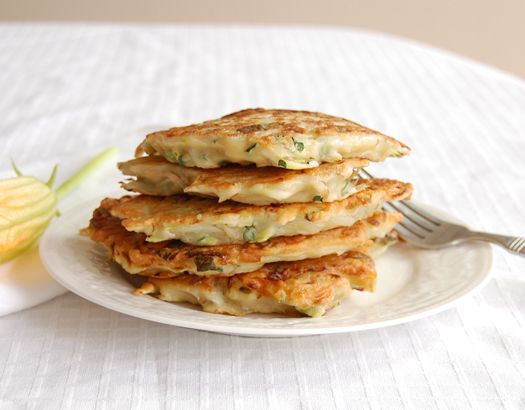 4 cups grated potato (I use russets)
a fistful of green onions (optional; these grow in my garden year-round)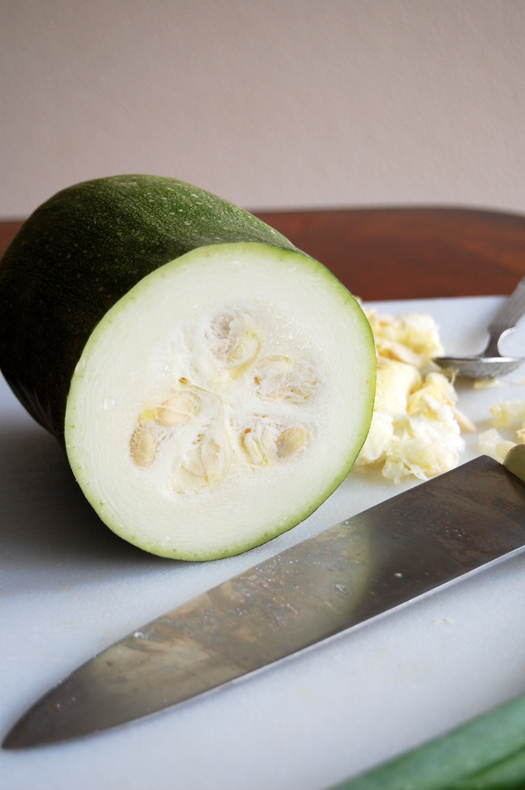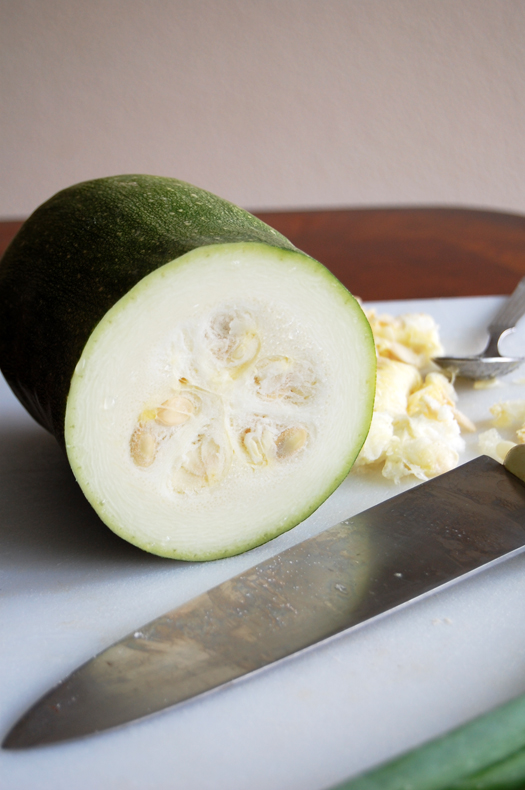 If you have a giant zucchini, this is a great way to use it up! Just cut your zucchini in half and scoop out the seed cavity, just like you would for pumpkin or butternut squash. You can even roast the seeds if you'd like. We don't get a lot of zucchini at my house (there aren't a lot of bees, and the 116º and hotter temperatures may be to blame as well), so I let all of my zucchini grow to be the length of my arm.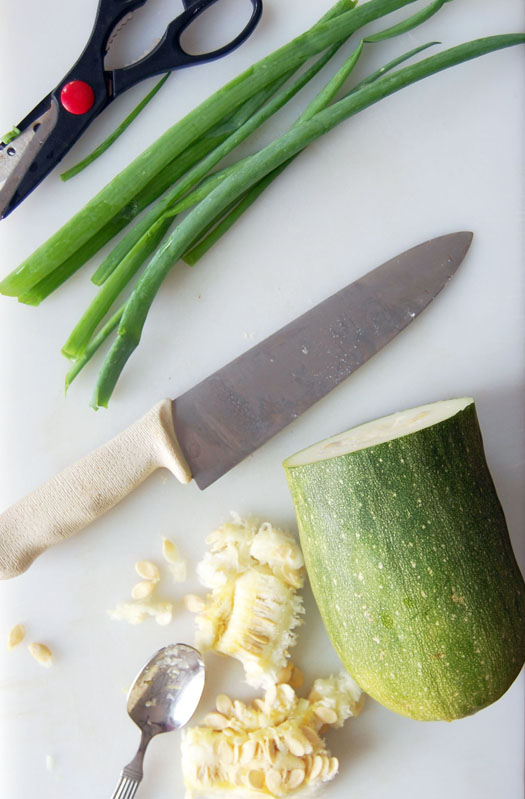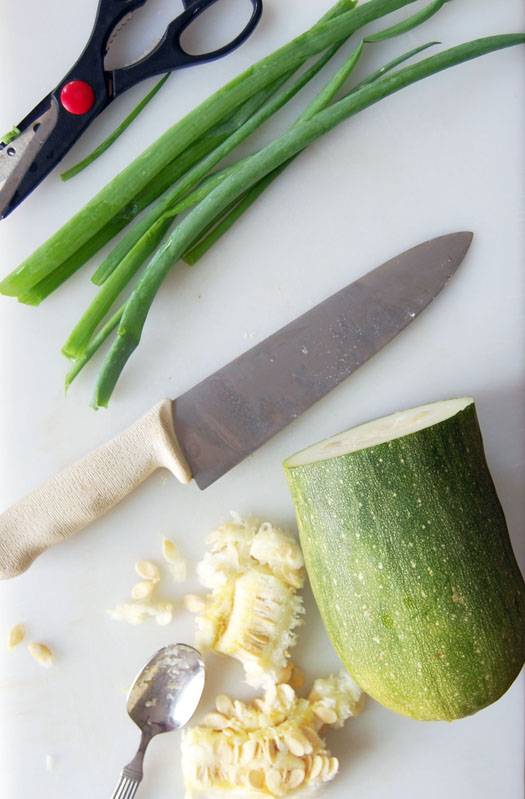 Combine all ingredients except the olive oil in a very large bowl. I use my kitchen shears to snip my green onions. You might notice that those are pretty large, too. If you cut the side shoots of your green onions, they'll keep growing for you. Eventually they'll go to seed, and you'll never have to buy green onions again, because they'll reseed themselves.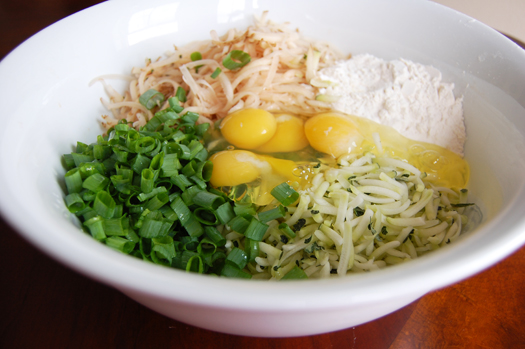 Heat a little olive oil on a griddle or in a skillet on medium. Spoon 1 heaping tablespoon of mixture onto the pan and spread it out to flatten it. Cook until golden brown on one side, and then flip and turn to the other side, cooking until golden brown.
You can serve these as a side dish or a main dish. They taste like tater tots, so my family likes them with ketchup. When we have these as a main dish, I make a double batch.
If you have any leftovers, you can keep them in the fridge. Reheat them in the oven on a baking sheet, and they'll crisp right back up.

Notes: If you don't have any zucchini, you can also make these just with potatoes.
I buy my eggs for .99 a dozen, and I buy my potatoes for .10-.20 a pound when they go on sale.
I buy the kosher salt in bulk at Winco.
We also buy the Bakers and Chefs ketchup at Sam's Club; it is $3.24 and fills 3 ketchup bottles.