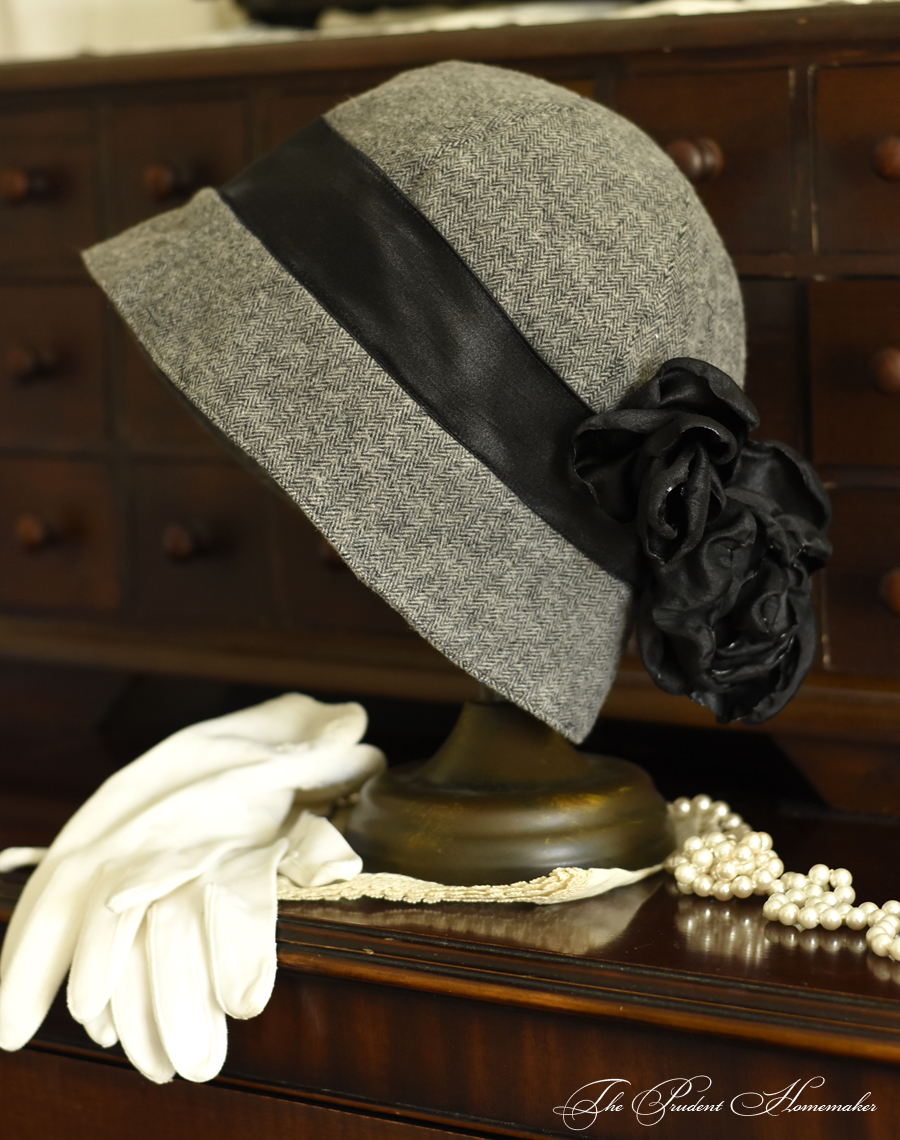 A couple of months ago, I came across a vintage-style free pattern for a cloche hat. I loved it, and so did Winter. Winter used the pattern first to make herself a hat, using the fabric from the bottom of a skirt (she turned a long skirt that I had bought at the thrift store into a knee-length one and used the fabric she cut off for the hat).
She liked the hat but wanted a bit longer brim next time, so I made this a bit longer than the original. I made it from a beautiful brushed cotton that I ran across at Joann's when we were picking up some crinoline fabric in October. It feels like a thick flannel.
Supplies:
1/2 yard of hat fabric
1/4 yard of lining fabric (I used a bit more, using the same fabric for making the rose and trim)
thread
1 yard of fusible interfacing
Tools:
Sewing Machine
Iron
Sewing pins
Scissors
Candle
Time:
This took me about 4 hours. The tutorial says it is a 2-hour project, and I think sewing the hat is, but when you include the time to cut out the pieces for the hat, lining, and flower, and make the flower and trim, it takes longer.
A couple of tips: Take the time to iron every seam after sewing it before moving on to the next step. It makes a huge difference. Also, don't neglect the top stitching. Top stitching not only makes the seams lay flat, it also makes the whole hat look more finished and professional.
Cost: $4.65
I bought the brushed cotton just recently at Joann's on sale for $5.99 a yard (regular prices is $9.99). I had the black fabric that I used for lining and the trim from a long-ago purchase; it's not technically lining fabric, but actual lining fabric would be even less expensive. The interfacing I used was bought on a Black Friday sale at 75% off; they sell a thin iron-on interfacing by the bolt that day.
You could make this hat out of any fabric you have, including making it from an old piece of clothing or a flannel pillowcase. If you want to make flowers, you will need a synthetic fabric to melt in this fashion, but you don't have to make flowers. Ribbon or a self-made trim will also work just fine. You can make this hat out of a lighter material for summer; Winter made hers from linen.