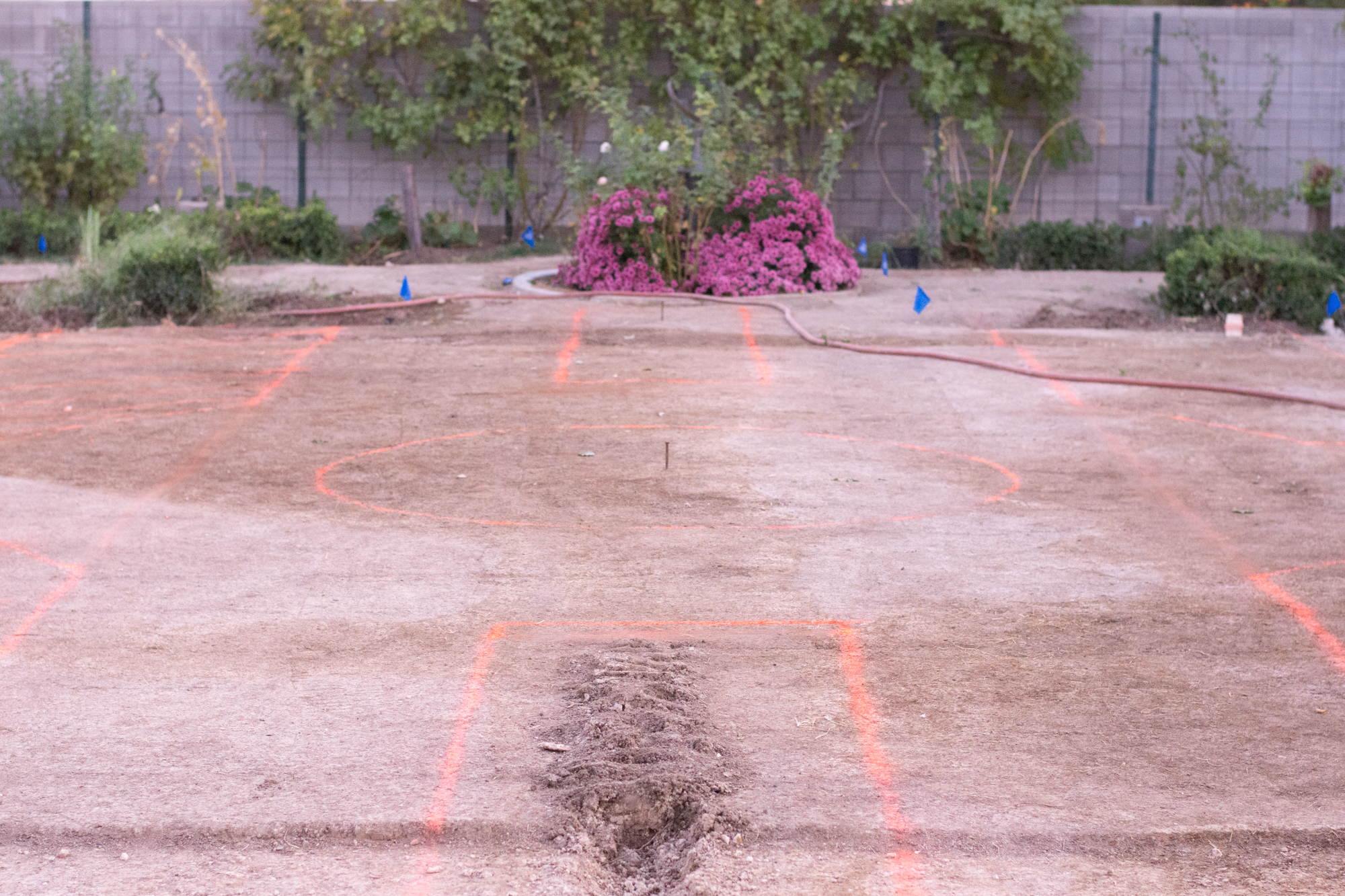 Today I'm thankful for the ability to envision a plan in my mind and on paper, and a husband who is dedicated to helping me realize that vision.
I'm also grateful for upside-down spray paint! What a wonderful help in marking out all the garden beds!
What are you thankful for today?
A note to all readers: Today was election day in the U.S. Readers, please remember that this blog has a worldwide audience and that the U.S. readers of this blog come from all political parties. As such, please keep your comments politically neutral so as to respect all readers. I am glad that we have the right to vote as we each see fit.