On the fourth Thursday of the November, Americans celebrate Thanksgiving. It is a day to give thanks to God for our many blessings.
For the month of November, I will be posting one or more thing for which I am grateful that day. Remembering to count our blessings leads to contentment. I'd love you to share a blessing or more for which you feel grateful each day as well!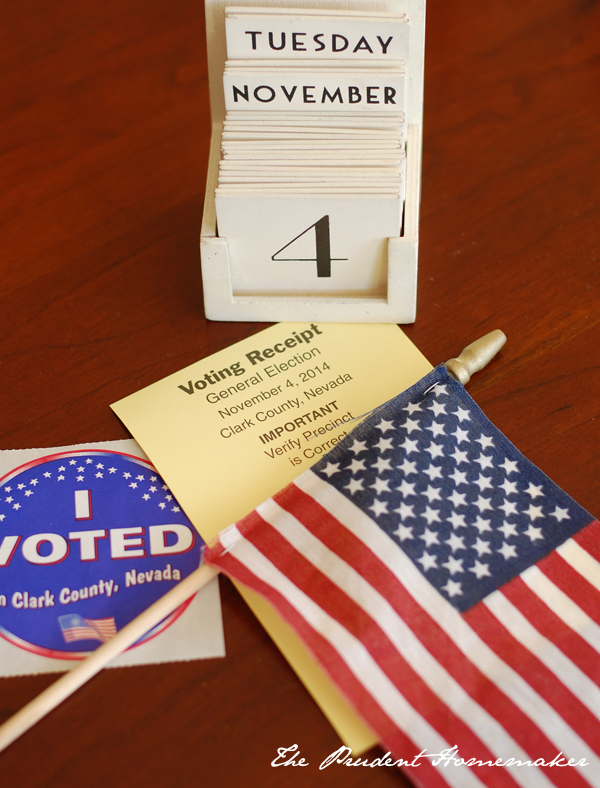 Today is election day in the United States. Today, I am thankful for the blessing of being able to vote.
What are you grateful for today?