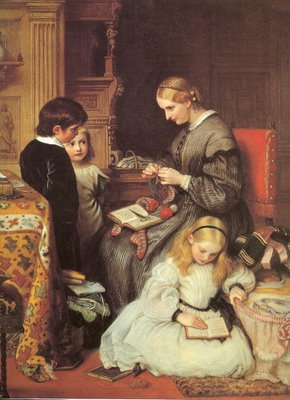 Note: This post contains affiliate links. You can read my disclosure policy here.
I have finally completed the long overdue update to my homeschool pages, and you can now find grades K-10 in the drop down menu under the Homeschool tab.
I've made a few changes to some of the other grades as well.
The biggest change is that we will be studying modern foreign languages instead of Latin. My four oldest have each decided on a language (Dutch, German, Italian, and French) and we are using Duolingo.com for their study. In addition, we are seeking out other websites and YouTube pages that have free learning programs in each language. Winter is using LearnDutch.org in addition to Duolingo. We may decide to purchase their paid content later, but for now, she's just using the free program. She's currently spending an hour a day on Dutch using both websites. We're also using WordReference.com as our foreign language dictionary. I love that there are so many great free foreign language options available now.
My 4 younger girls (all of the girls except for Winter) are watching some YouTube videos for French; right now we are using the free videos from Learn French With Alexa. They may end up choosing a different language later, but right now they are learning a bit of French this way, and Liberty (who is almost 10) is also using Duolingo. We watch the YouTube videos through the television.
I did buy one thing for them to use with these free programs, which is a pair of earbuds with a microphone built in, to make it easier for the computer to hear them when they are speaking. With our large family, it's not always easy for the computer to hear them saying words over the background noise.
My 5 oldest are also using the computer for typing, using the free program on Typing.com.
We'll have to do some tweaking to the schedule to allow everyone to use the computer for these subjects (plus using the Saxon Math Teacher cds for my two oldest) until we get another computer, but in general, this is our school schedule:
8:00 Math
9:00 English
10:00 Spelling/Typing
10:15 Penmanship/Typing
10:30 History
10:45 Geography/Typing
11:00 Before Lunch Chores
11:30 Lunch
12:00 After lunch chores
12:30 Science/Art
1:00 Foreign Language
1:30 Quiet reading time/naptime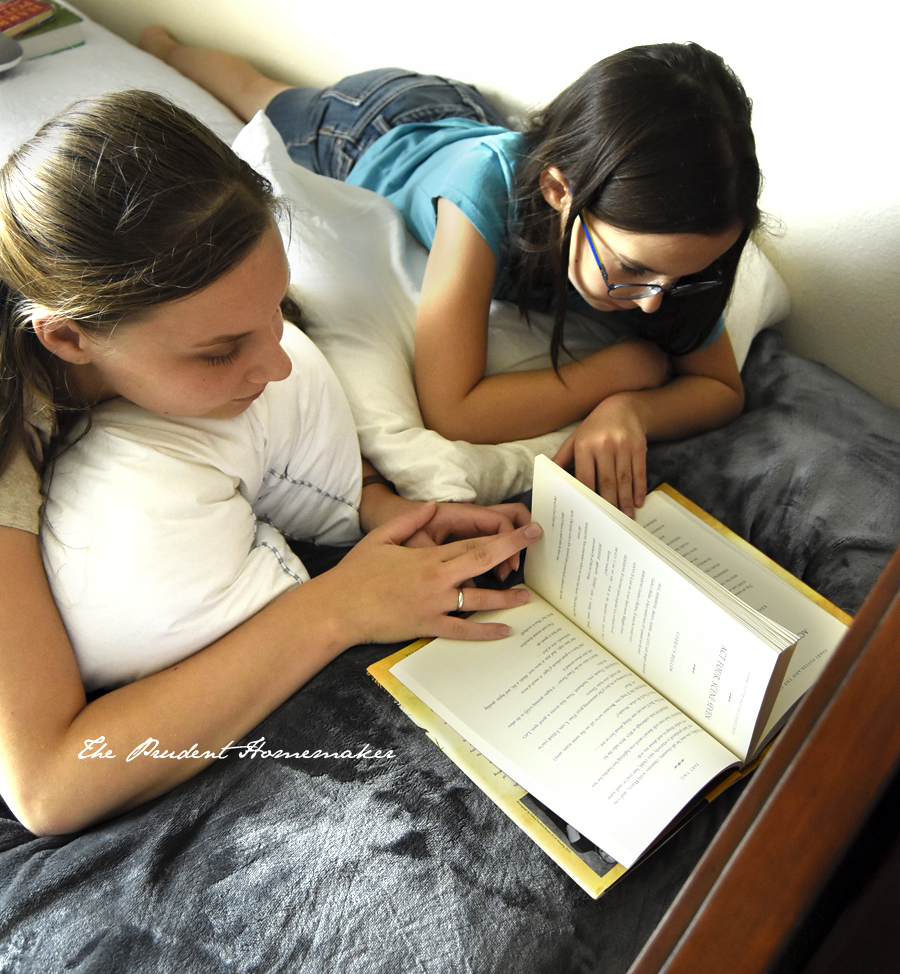 Reading Harry Potter and the Cursed Child the day it arrived.
Quiet reading time (aka nap time) is when they read the books I've assigned them, as well as books for fun. They also play in their rooms during this time.
Piano practice is done both in the morning once chores are done and before school starts, and after 3:30 when naptime; i.e quiet time ends. (I should note that it is often my two teenagers who take naps; all of the children know that if they're tired they are welcome to sleep during that time).
Physical education comes in the form of outside playing (swings, merry-go-round, trampoline, scooters, running, outside games including races and badminton, and bike riding.) They play outside every day; in the morning before school, a bit after lunch (more so in the winter than in the summer when it is too hot to go out mid-day), and after naptime.
All but the baby have school. Ivory as been doing schoolwork since she was 3, as she wanted to be just like her older siblings. She will diligently accomplish her work right away almost every morning before she runs off to play.
Our evenings are free to spend as a family, except for the activities that the children attend: the boys have Scouts once a week (plus campouts), Winter has a youth group once a week, Liberty and Wren have a church activity every other week, and Winter occasionally attends the church youth dances in town.
In addition to these, Winter attends a seminary class every weekday. It's an hour-long religious class for high school students that our church does. This year they are studying the New Testament. There are 375 students who meet in the same building each morning at 6 a.m. (the local high school here starts at 7, and seminary is before school).
I do a lot of printing. We use a laser printer that prints in black only and toner cartridges that print 8000+ pages (I can usually get it to last another month by giving it a good shake when I get the message that the toner is low). This cartridge lasts me around ten months.
We have school at the table, except for time on the computer.
And that's our day!