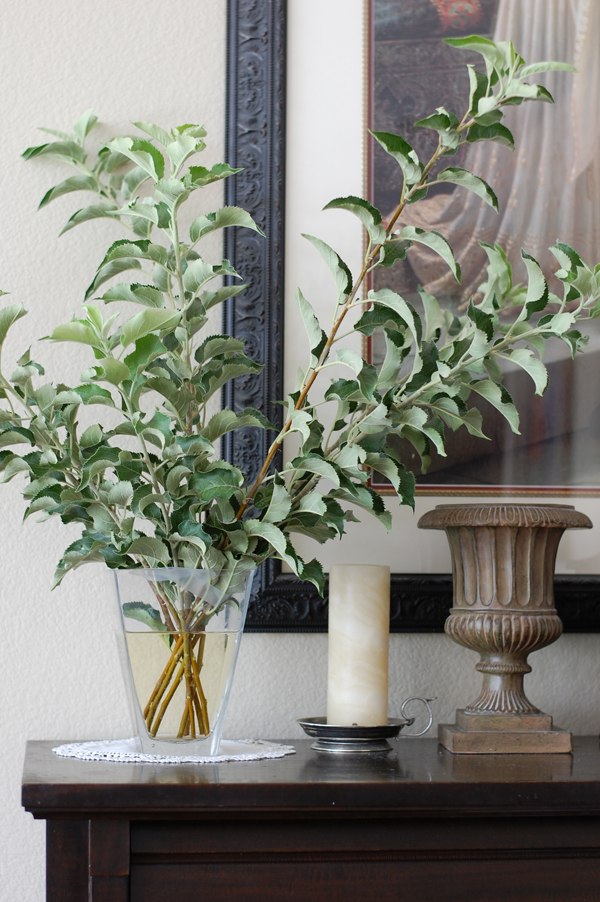 I sewed a new cover for Winter's bicycle seat using leather scraps we had. We're going to make some covers for her handles as well as repaint her bike in the next couple of weeks.
From the garden, we harvested grapes, a few tomatoes, figs, a pear, 2 Armenian cucumbers, a zucchini, basil, and green onions.
I mended a dress.
My husband and I had a date night at home. We ate ice cream and played several games of Sequence.
I ordered some homeschool math and science books while they were on sale, and used a free shipping code.
My boys had fun doing some community service. They found a local project through JustServe.org.
My husband took the children swimming at his sister's house.
We had a storm pass over us (no rain, though) which lowered the temperature for 2 days, and brought a great deal of humidity. I collected water from the drip off the air conditioner pipes (these are on the opposite side of the house from my air conditioning units) and used it to water potted plants. I had between 2-3 gallons a day (our humidity was at 41%; normal here is around 10%). I also collected water from the shower in a bucket while waiting for the water to warm up and used it to water potted plants.
The day of the passing storm, the temperature in the early morning dropped down to 78º. I set our a/c at 79º, so I opened up the house for a few hours and turned off the air conditioning. According to the power company, my usage was $8 less last week. Temperatures went back up two days later, but it was nice to have a bit of fresh air and save money with the cooler weather. It was cool enough that the children could play outside for a few hours.
What did you to save money last week?
Check back this week for some homeschool updates and my secret to getting things done!