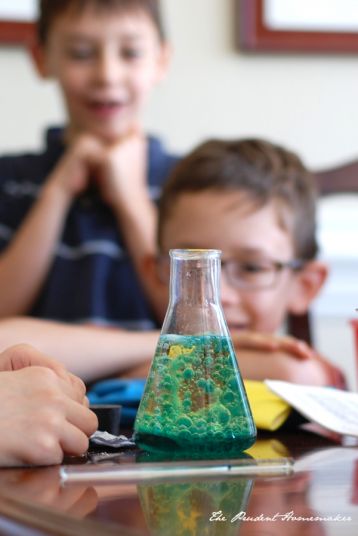 The lava lamp experiment is from the chemistry set I have listed on my 5th grade page from Home Science Tools. I combined a 10% off sale with a $40 credit that they offered during a bonus Christmas sale on a microscope. My grandmother paid for the children's microscope as a Christmas gift and had me order it; I used the credit later to order the chemistry kit.
Homeschooling, by its very nature, has some costs savings. By teaching children at home, I don't spend money on:
Gas (and wear and tear on the car) to drive the children to school and back (it also makes it easier to be a one-car family!)
Backpacks
School lunches, including lunch boxes, sandwich bags, individually packaged treats, or the high cost of purchasing lunch at school. (Our meals at home are usually soup and homemade bread, or leftovers, but sometimes sandwiches, salad from the garden, or bean burritos. Lunch for the family usually costs me $.50 to $1.00 for all seven of the children and myself.)
Classroom supplies
School fundraisers
School uniforms (many of the public schools in my area require uniforms)
Tuition
The latest fashion trends (my children don't know what those are, so there are no requests for a "certain" pair of shoes or a "certain" pair of jeans).
I do, however, buy curriculum.
When people find out I homeschool, the first question they always ask is, "What curriculum do you use?"
I don't believe in buying a "boxed" curriculum for many reasons. One, you're paying for someone else to pick your books, when you can just as easily pick them yourself. Two, you're paying full price for every book. Three, the boxed purchase means that you are buying some books again and again, each time another child in your family reaches that grade. I don't need a new math book, a new English book, a new science book, new reading books, etc. for every child for every grade; I can pass books down, and they only have to be purchased once. This is a huge cost savings.
Some ways that I have saved money in purchasing our curriculum:
1. Buy used
There are many ways to do this. Homeschool forums usually have a place where people can buy and sell their used books. Amazon
sells used copies of many of the books that we use; I can usually buy a used hardcover or library binding copy of a book for less than a new paperback edition of a book. The hardcover book will last longer, which is better for passing down to the subsequent children. Alibris is another source for used books. You can sometimes pick up books at garage sales and thrift stores as well.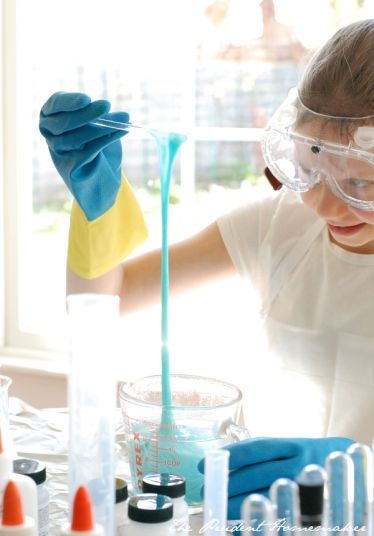 2. Buy on sale
Most homeschool suppliers have regular sales on certain products throughout the year, but especially in spring (when many people are looking to purchase for the following year) and again in August. Some retailers always have certain books at discounted prices throughout the year. In addition, many retailers offer free shipping or additional discounts (usually these come in their catalogs, but some will also let you know of a deal if you receive their emails).
Amazon's
regular prices for many books are a lot lower than full price, which saves me a lot. They often have a buy 4 for the price of 3 deal going on paperback literature, on top of their lower prices, and when you are spending $25 or more, you can get free shipping on most items. In addition, you can use Swagbucks and Recyclebank to earn Amazon
gift cards to help pay for your purchases.
Some regular sales that I have seen: Christian Book usually has sales on different publishers on a regular basis (they also have Black Friday sales). Home Science Tools has sales on a regular basis, on top of their low prices. Their service has been phenomenal and they have flat rate shipping of $6.95. They have great sales at Christmas time, too. Scholastic's Teacher Express site has a $1 sale a few times a year, where a large portion of their downloadable books are $1 each (this is when I purchased my activity books from them that you see listed on my fourth grade page, as well as the geography books from them for several grades). Because they are printable, once you download them, you can use them for every child quite easily.
3. Don't buy it at all
The library may have many of the books you need, especially literature and science books. You may find the exact books you want, or you may be able to find others that will work just fine (our library has a lot of science books that include experiments). If your library doesn't have the books you want, you may be able to request them through interlibrary loan.
Hand-me-downs can work for books as well as clothing! If you have friends who are teaching children older than yours at home, they might offer you their old books. We have received several books this way.
Swapping books that you no longer need is another way to get books. You can do it locally, or online (in which case you would need to pay book rate shipping).
There are also vast resources for school that you can access online for free. I mentioned recently that we found a free online typing class. I have a list of several free sources for all sorts of subjects (including math, English, science, spelling, art, penmanship, music and more) on my website's Homeschool Sources page. Some sites are always free. For some, you will need to print pages for your child. Some sites have a limited number of free pages, but have more available for a subscription fee (which can be month or a year, so you can try it out for a month to see if it is worth it or not to you).
A note on printing: I print quite a few pages each day. My printer is a laser printer, and it only prints black. Using a laser printer instead of an ink jet printer saves me a lot, as does using a black and white printer over a color printer. The cartridges that I buy
are labeled for 7000 sheets per cartridge, and I usually can get 10,000 sheets per cartridge by cleaning the wire, shaking the cartridge, and covering the reader hole on the cartridge with masking tape. I watch for sales on Amazon to replace my cartridge when it starts to get low. I have been using my printer for many years; they have newer models now that also take the same cartridge
.
Paper sales are best at back to school time. This week Office Max has a box of 10 reams (500 sheets each) of paper on sale for $25. (Regular price is $35). We use computer paper for painting, drawing, and origami, as well as for printing.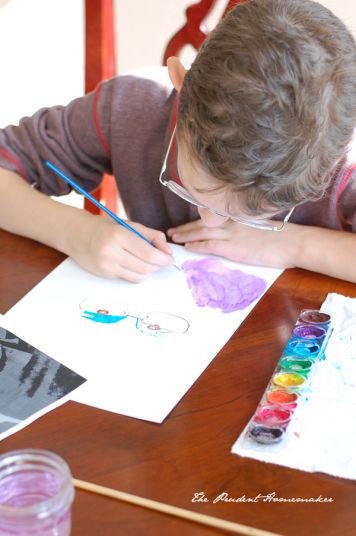 This week I updated our curriculum lists to reflect what we are using for each grade. You can find those on my website. For simplicity's sake I am listing the links to each grade here:
A little homeschool encouragement
We homeschool year-round. If you don't homeschool year-round, when do you start school?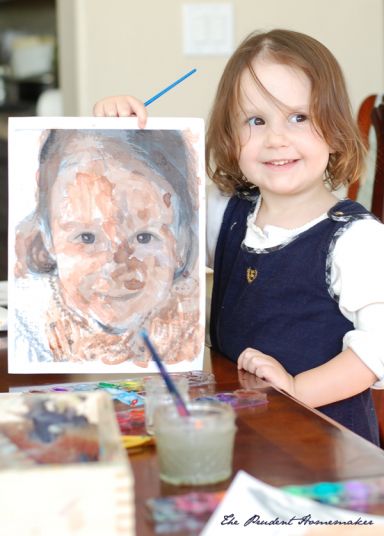 This post contains affiliate links. A big thank you to those of you who have made purchases through my links; the credit I earn helps me to pay for schoolbooks!