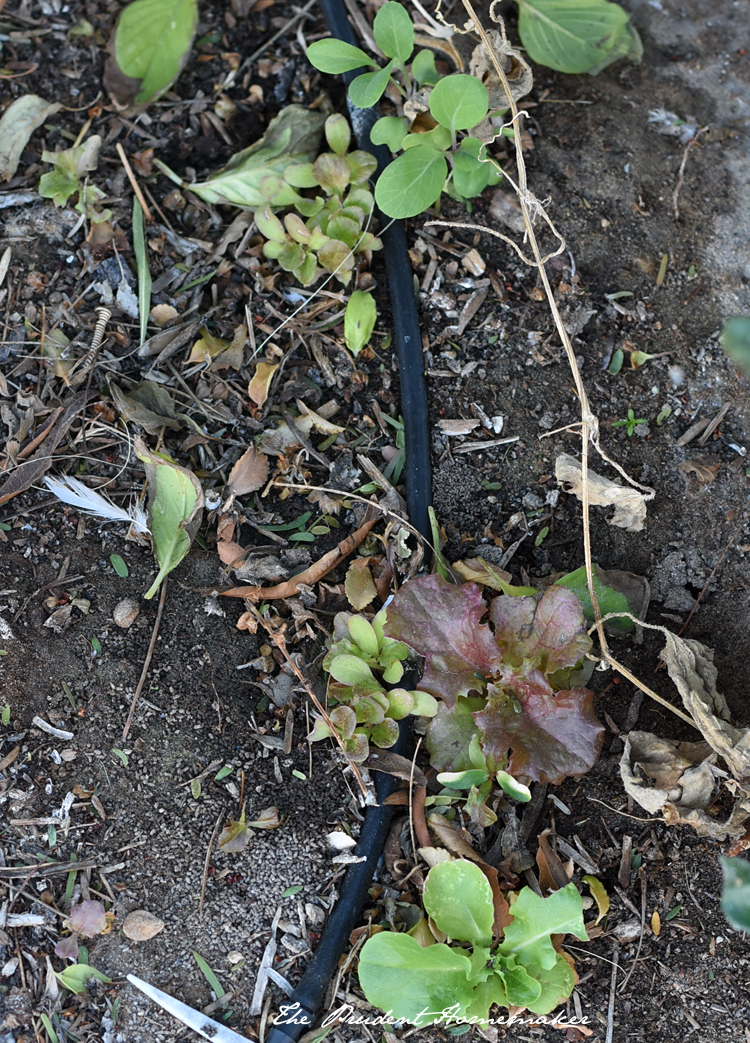 I'm thankful to see that some of my lettuce seeds are growing! I planted these in October, and while a good number had come up a month ago, the first leaves were quickly munched by something, and I was worried I had no lettuce growing at all.
In another spot, just a little ways away, I found some lettuce growing today! I am grateful to know that we have some lettuce coming up!
Those two little spots are it–but I will cloche them, and move the seedlings to more places, and cover them. They'll grow slower than they would in the sun (the white garden is in full shade all winter) but under glass jars they will grow faster than they are now.
What are you thankful for today?