It's the last day of the month. There are so many things I had hoped to accomplish this month: sew presents, work in the garden, and organize things in the house. A few are done; most are not yet.
Tomorrow starts a new month, and I will continue to work to accomplish my goals. I'm grateful for the reasons I had to be interrupted: a hungry baby, a child who needed to talk, a child who needed extra help with schoolwork.
I think often of this quote from C. S. Lewis: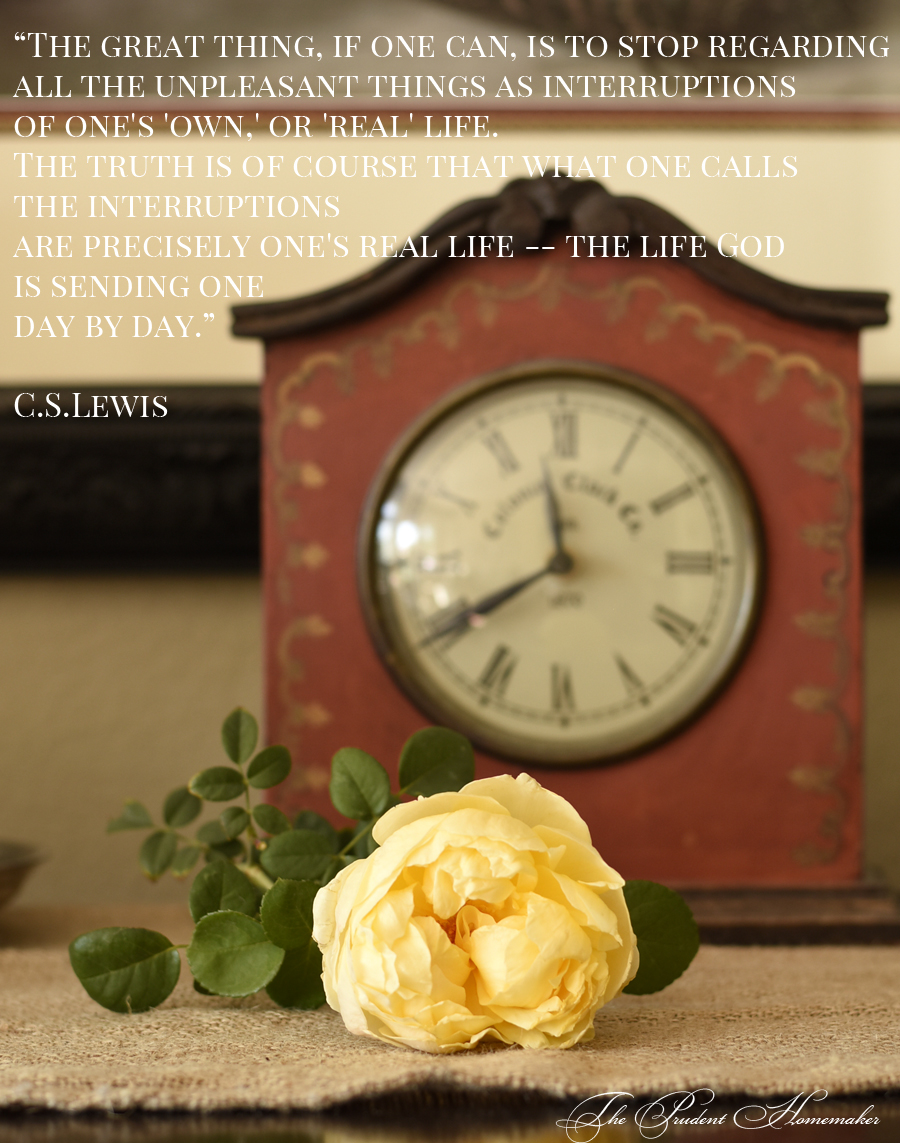 That sums up motherhood pretty well, doesn't it? Our children need us constantly.
While I was searching for that quote, I came across this one, and it struck me even more powerfully this morning: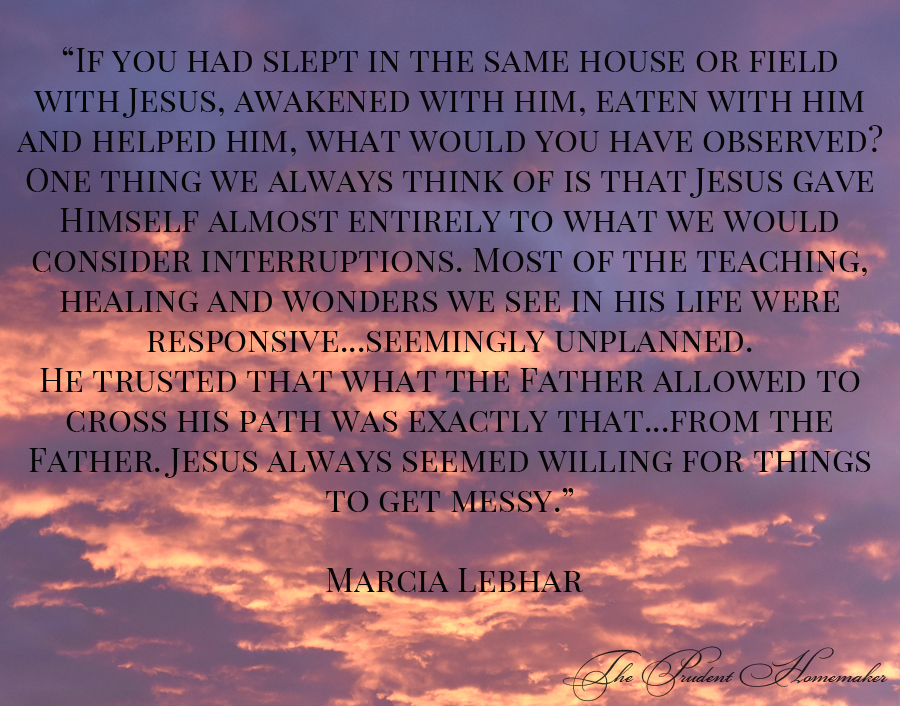 A couple of weeks ago in Sunday School, we were talking about Jesus, and about the woman with an issue of blood for 12 years who needed to be healed. She had faith that if she could just touch Jesus' clothes, she would be healed. As the Savior passed by, He felt virtue go from Him and asked who touched his clothes. He stopped and spoke to the woman. The woman was healed.
After that, people were constantly trying to touch Christ wherever He went.
Can you imagine that every time you went somewhere, people were reaching out to touch you? How hard it would be to accomplish your daily tasks, and how difficult it would be to find peace.
I thought about this, and then I thought about my daily life.
As a mother, there are little hands reaching for me all day–baby hands that tug and pull and pinch–and little voices (and some big ones!) that call, "Mom" all day when I try to go to the bathroom, get dressed, put laundry on to wash, step outside to water a plant, or stand in the kitchen to make a meal.
As we seek to find peace this busy time of year, let us remember that the reason for Christmas is the Prince of Peace, Jesus Christ. As we strive to be more Christ-like, let us seek to have the charity that He has, to give of ourselves where we are needed. Let us speak with patience when we are interrupted, for it is those very interruptions that are truly important. In so doing, may we truly find peace within ourselves to help those around us.
May we love as He loves.
What are you thankful for today?