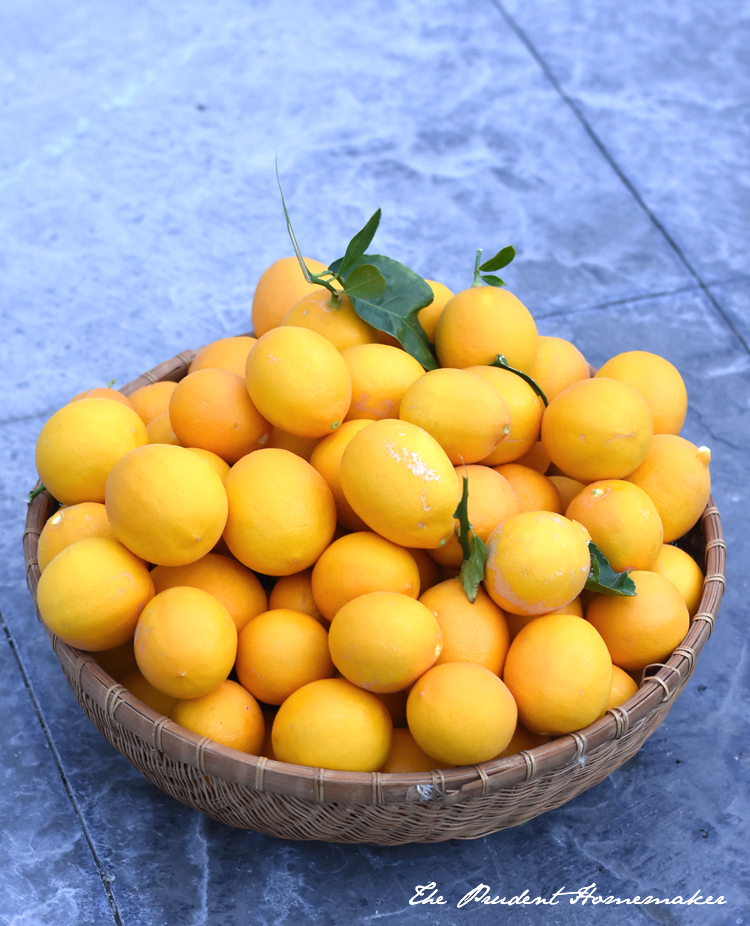 If you didn't know I had a stocked pantry and freezers, my list this month would certainly seem like it isn't enough food, and certainly not well-balanced!
I never did end up finding a good sale on frozen peas or on cream cheese last month. I ended up buying broccoli instead of peas last month, and as long as prices stay under $1 a pound, I'll buy more this month (I've still got some in the fridge). If I find frozen sweet peas for $1 a pound or less, I'll stock up.
There are so many great sales this month on holiday baking items, citrus, and Christmas meal ingredients. I'll only be picking up a few of them. My budget for this month is $200. I spent a little more last month than I had planned, stocking up on some great deals, including canned green beans at $0.33 can, potatoes, more acorn squash, and broccoli.
I don't want to be in the stores much this month: I'd like to do many other things with my time!
I went to Sam's Club yesterday and picked up the following:
clementines
powdered sugar
brown sugar
chocolate chips
balsamic vinegar
ketchup
mayonnaise
feta
goat cheese (I was pleasantly surprised to find that they had switched brands and are now carrying a store brand in a 2-pack for the same price as they used to have 1)
sharp cheddar cheese
mozzarella cheese
toilet paper
I'll go to Winco later this month and with the remaining $50 I will buy:
clementines and/or mandarins and/or oranges
onions
broccoli
sweet peas if there is a good sale
milk
sour cream
canned pineapple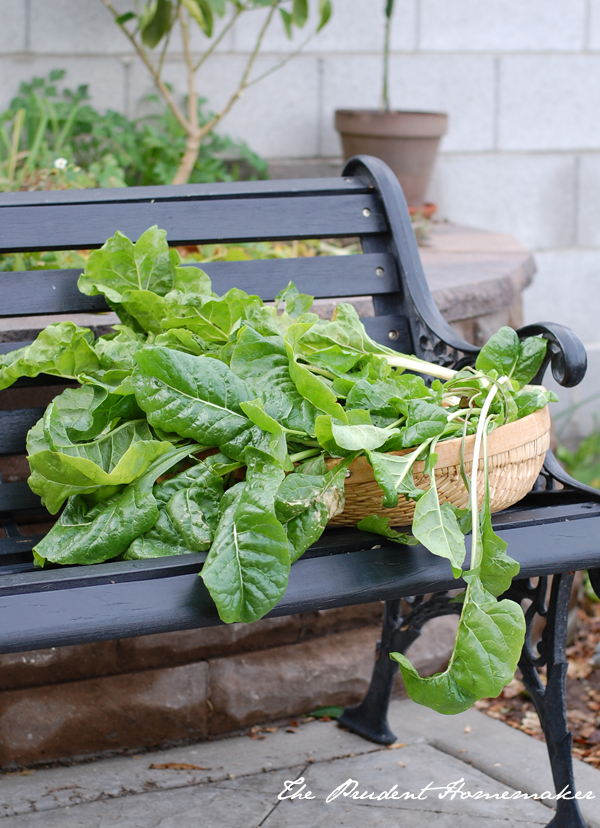 Right now in the garden, my Meyer lemons are ripening. While I don't have the bumper crop I did last year (where we had hundreds of lemons) there are lots of lemons in the garden!
I am harvesting Swiss chard, beet greens, and a good number of herbs. I still have Thai peppers ripening in the garden.
We picked all of the tomatoes from the garden, which are ripening inside. I also picked two more butternut squash, which I added to the squash I picked previously from the garden as well as the acorn squash I purchased.
The freeze I heard was coming to the valley did not come to us. I have lettuce seedlings growing outside under glass, and I plan to transplant them and then cover each individual plant with a glass jar to keep it growing all winter. We may get a freeze one day next week if the weather prediction is correct, but all other days are predicted to be above freezing at night, which is pretty typical here this time of year.
I've planted spinach and snow peas in the garden that we should be able to harvest in early February. February 15th is our last frost date for this area, and I usually plant more lettuce seeds in the garden the third week of January, as we rarely see a frost past then (I'll cover my seedlings too, which will keep them safe and also increase their growth rate).
Some of the things I'm planning to make this month are:
pork roast with roasted rosemary potatoes and broccoli
chicken with Swiss chard and garlic chicken rice
French onion soup (using mozzarella as a much less-expensive topping than Gruyère, the traditional topping) with French bread
pizza with peppers, onions, and artichoke hearts
cranberry almond granola to go on homemade yogurt
butternut squash soup with rosemary olive oil bread
crepes with lemon juice and powdered sugar (also with strawberry jam and Nutella)
chili with cornbread
tomato basil soup with rosemary olive oil bread
fruit crumble using frozen fruit from our garden
You can see more of my winter menu here.
What are you planning to buy this month?