For the twentieth day of A Gift a Day, I made diamond bobby pins.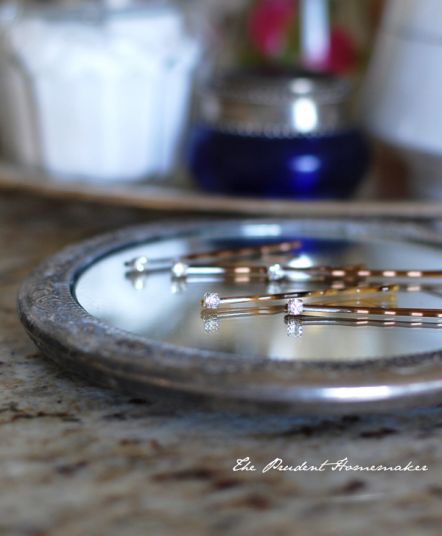 Diamond Bobby Pins
Using wire cutters, I cut apart a broken cubic zirconia necklace. I used bobby pins that I already had on hand.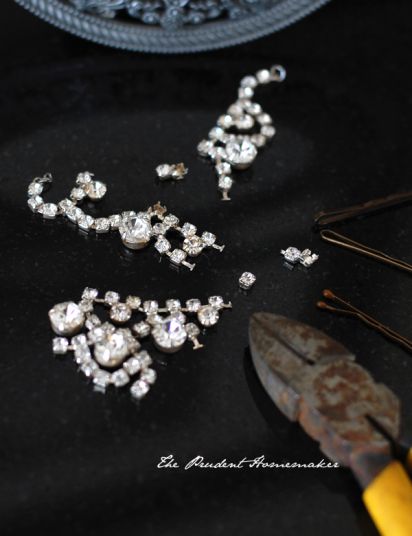 Supplies:
broken necklace
bobby pins
E6000 Glue
or super glue
Tools:
wire cutters
toothpick for applying glue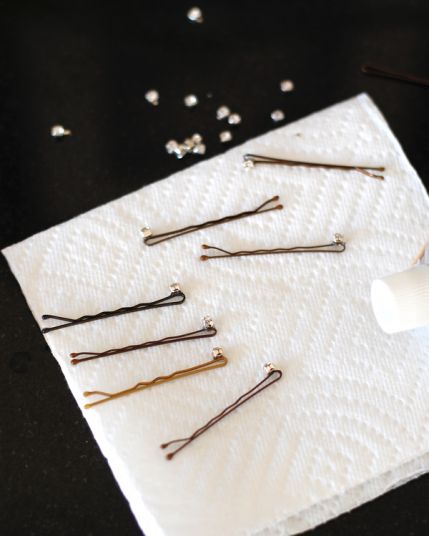 Ahh! A paper towel! (yes, I do occasionally use them. This is one of the ways I use them–when there is glue or paint involved).
Time:
This entire project took me about 10 minutes to make. I let the bobby pins dry for several hours before moving them.
Cost:
These cost me $0 out of pocket (a few cents for glue) since I already had everything on hand.
My daughter had been really wanting some bobby pins like these, and a few days before her birthday she asked me what she should do with her broken necklace. I asked her if I could use it. I gave these to her for her birthday and she was thrilled.