It's incredibly hot here this week. We started on Sunday with a high of 112º, and the thermometer just kept going up.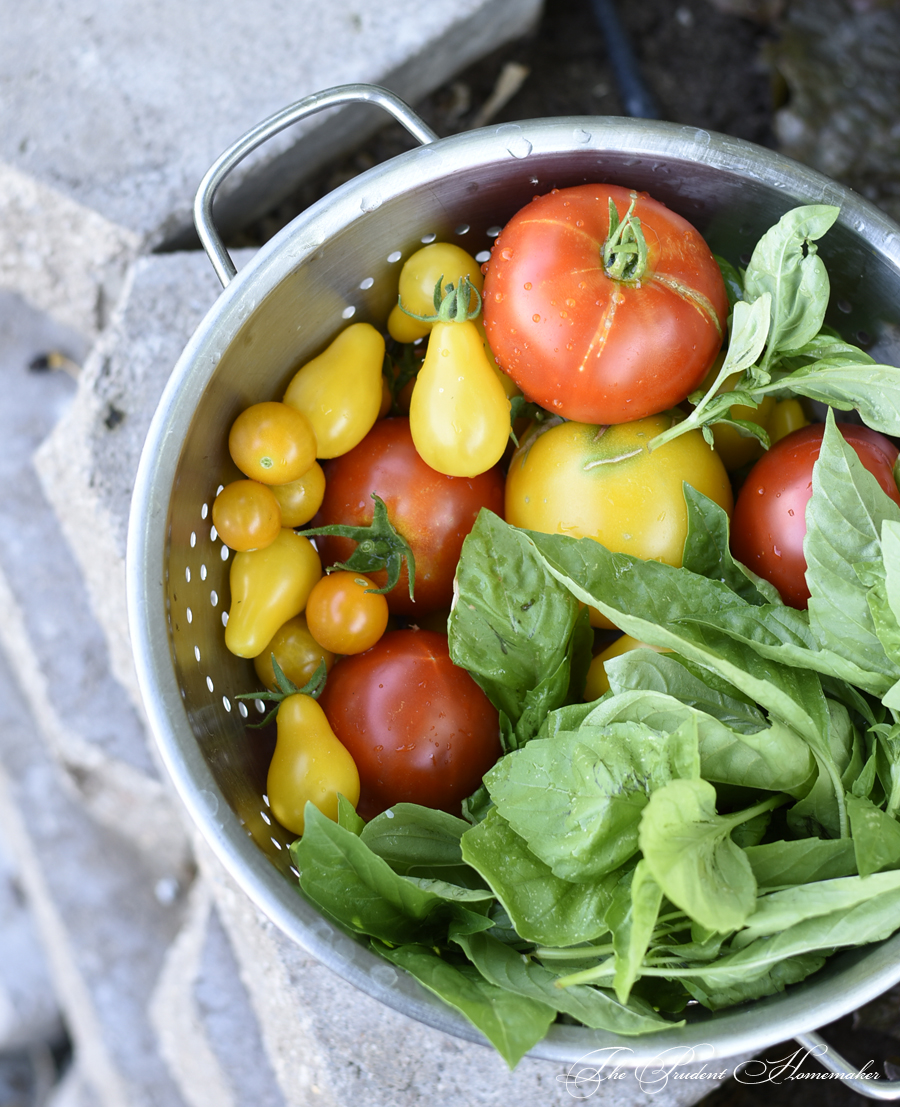 I picked tomatoes and basil from the garden for a caprese salad.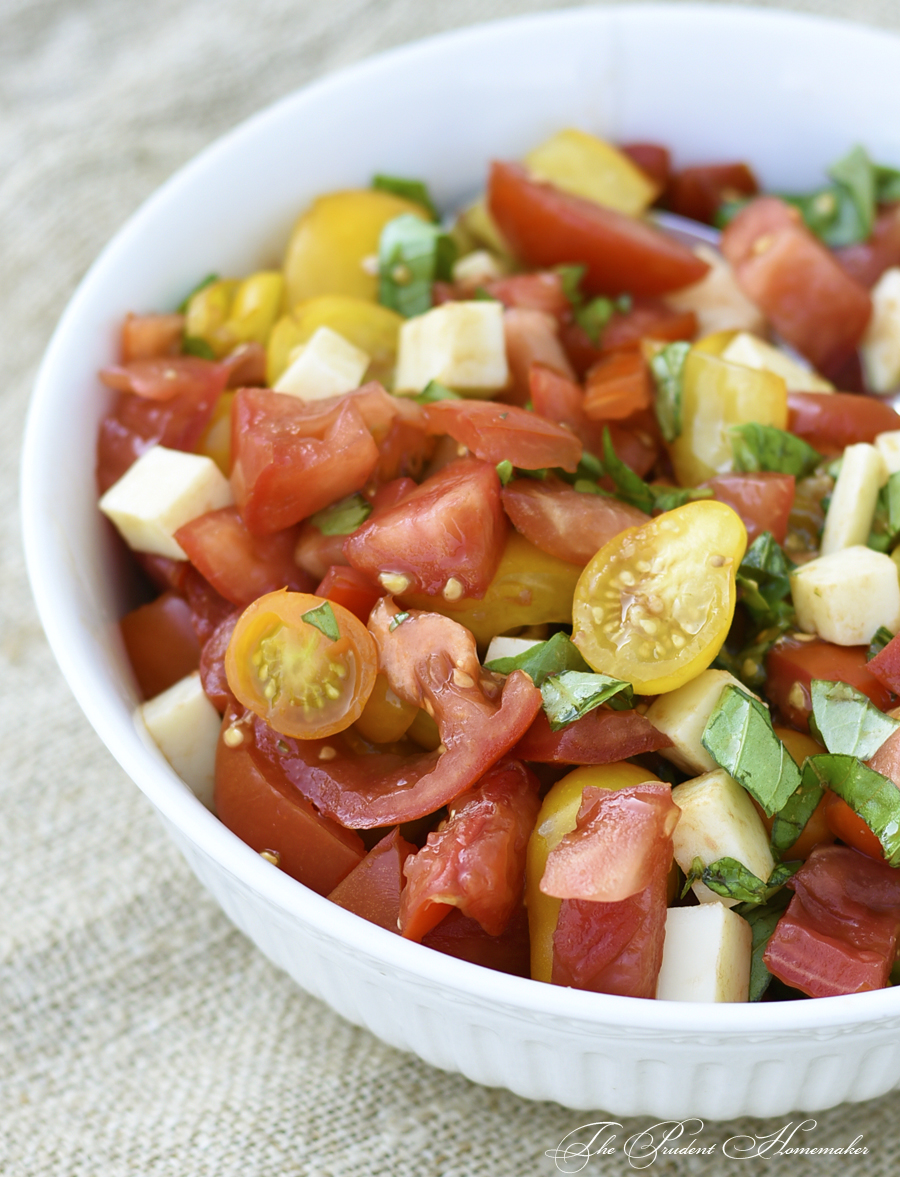 I cooked a ham, which we sliced for sandwiches using my meat slicer.
I cut grapes from the garden, which we enjoyed alongside sandwiches for lunch.
I worked on my embroidery project quite a bit while sitting inside in the air conditioning, under the fan.
While sewing, I listened to several free French lessons online.
I sowed seeds for more zinnias, basil, red noodle beans, and pumpkins in the garden.
My eldest son helped me put in stakes and a trellis in the garden for beans using materials I had on hand. My husband had picked up several stakes for free several years back from someone who was getting rid of them. It has been nice to have them to use in the garden.
I made a double batch of laundry soap.
I attended a church social and accepted the leftover food that I was asked to take home. Several people were able to take leftovers home.
I went to Target for a few necessary items. I was considering purchasing a few more things (and had Cartwheel discounts for several of them), but I decided against them and to save my money instead.
Before I went to Target, though, I decided to stop in at Ross. I don't usually shop there but felt like I should go in. I was able to find a dress for $15 that was just what I was wanting (solid navy blue, with sleeves, and somewhat vintage-styled). I'm working to build a new wardrobe in the smaller size that I am without spending much money. This dress was in the budget.
My daughter and her friends were going to the thrift store. I had them take my donations with them and they got a receipt for me for my taxes.
I picked apples from my tree.
I cut the shirt sleeves down on four more shirts for my husband to turn them into short-sleeved shirts. He had been needing some new shirts when all of these hand-me-down like-new long-sleeved shirts were given to us (by a stranger!) and since our weather is usually warm or hot, turning almost all of them into short-sleeved shirts has been perfect for him.
I mended an item of clothing.
I turned a pair of pants and a pair of jeans that were torn at the knees into shorts for the children.
I listened to swing music on Pandora while cutting apples and sewing.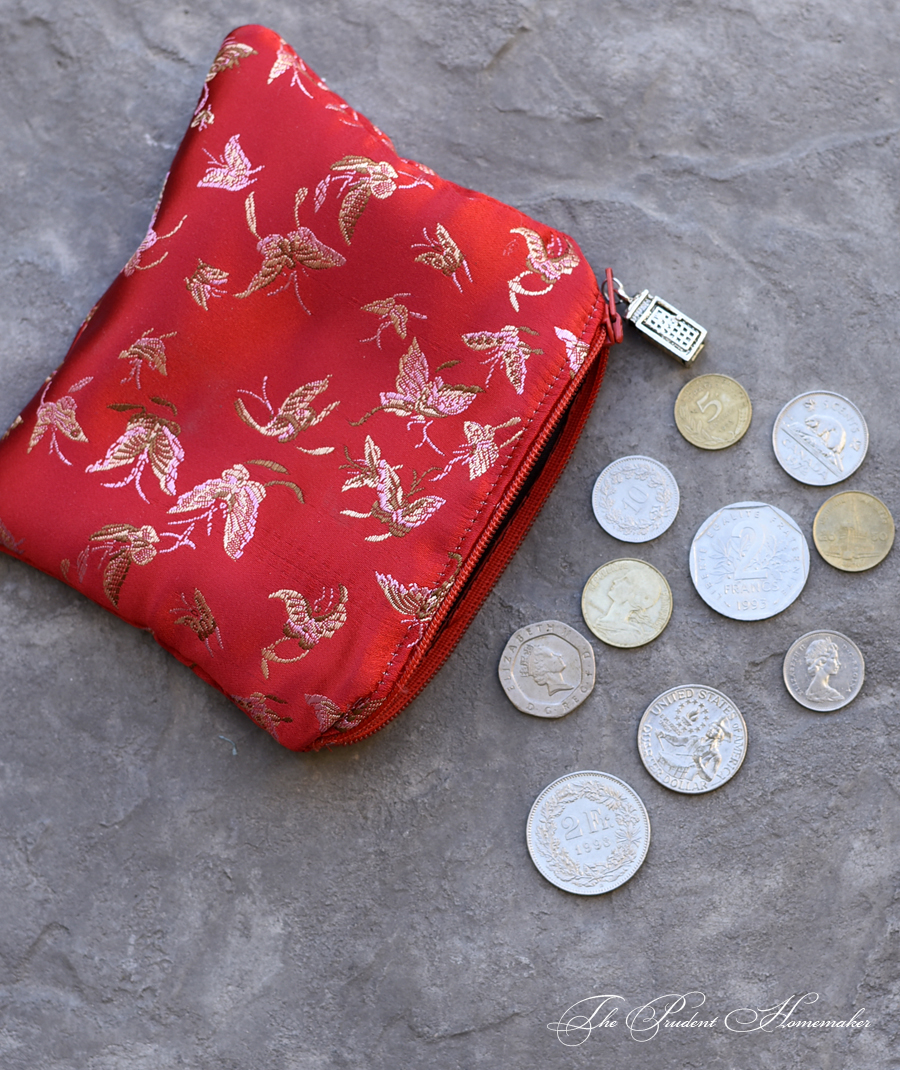 I made a little change purse to hold my quarters when garage sale season comes back around in October. I was wanting a little quick project that could be completed after I had done my other sewing, and this was quick to make using fabric scraps I had on hand. I added a little British telephone box charm that I had on hand (I bought 6 of them for a small amount on Etsy for gifts a few years back) with a jump ring and a pair of needle-nosed pliers.
I just want to thank you all for your comments. It's nice to know that others in the world are working to live within their means. It's not a conversation that I get to have with women nearby, and I truly enjoy reading each of your comments and learning from you!
What did you do to save money this past week?