I harvested tarragon, rosemary, and Swiss chard from my garden.
I cut zinnias and rosemary from the garden and am enjoying them on my kitchen table.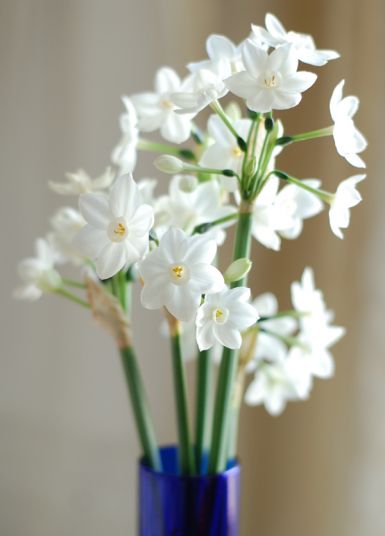 I picked narcissus from the garden and I am enjoying them in my sewing room. My narcissus return every year in November in the garden.
I made homemade laundry soap.
I made a few homemade Christmas gifts and worked on some others.
I wore a pair of nylons that had a run in them one more time before I tossed them.
I added water to my homemade hair detangler, shook it up, and called it good.
I mended a baby dress.
I mended a Halloween costume (a .10 garage sale purchase from years ago). All of our costumes were found in the dress-up box this year, except for my oldest daughter's costume, which was made from an old sheet (she dressed up as the Greek goddess Artemis). I unfortunately didn't get any pictures this year!
My husband drove the scooter this week. We figured out that he gets 60 miles to the gallon on it. It only holds one gallon, though! We found this out the hard way. Fortunately, my husband had just filled up the gas cans that morning, and he was just a couple of blocks from home. He will be watching his odometer and we will fill up his scooter from the gas cans at home. He expects to cut 2/3 of our gas expenses by using the scooter.
I don't normally talk about shopping on my list of Frugal Accomplishments, mostly because I feel like shopping does not equal saving. Also, I don't shop a lot. However, I was able to do some great shopping this week:
I visited a friend's garage sale and was able to get a few supplies for making Christmas gifts. I also bought a couple of items for repurposing, a few clothing items for the girls (.50 each) and a skirt for myself (for $1). I picked up a book for my mom for $1. I will give that to her for Christmas.
I bought 160 pounds of apples at .58/lb. I plan on making applesauce if the children don't eat them all first. They might, actually.
I bought 180 pounds of large baking potatoes at .15/lb. This isn't nearly enough potatoes, as we ate 7 pounds at dinner the night I brought them home, but it's a start. I'm holding off a little, waiting to see if any stores bring me .10 a pound potatoes, and then I'll buy lots more.
I bought 27 1/2 pounds of broccoli crowns at .78 a pound. I blanched and froze most of them the day I bought them, and I'll finish up the rest next week. It's nice to have just crowns at that price, and I'm not seeing frozen broccoli (which usually includes lots of stems) that low right now, so I decided to do the work myself. The process has been simple, but time consuming with so much broccoli. Of course, blanching lots and lots and LOTS of broccoli means my house smells like broccoli, which is not so pleasant.
I bought 12 miniature white pumpkins on clearance for .25 each to put on the table and on the piano for my fall decorations.
A friend brought by some cookies on Saturday.
I redeemed some free MP3 gift codes on Amazon to get some free songs, thanks to a few readers who sent me some gift codes they weren't using.
I enjoyed a date night at home with my husband after the children were in bed.
I watched a few shows for free on Hulu. Spy has returned, and I laughed throughout the entire show, just like last season.
I asked my mom if she had any glass beads (the kind you use in flower arrangements) that I could borrow for a project (planting some divided narcissus bulbs indoors), and she not only did she, but said that I could keep them and the little glass container in which she had kept them. I'm thinking of using the container to create a terrarium for a gift for my oldest (last year's terrarium didn't survive).
I didn't make bread until Saturday, but we made do fine without it this week.
I cooked a small turkey on Saturday. I'll look to stretch the meat this next week in several meals.
I made broth with the bones.
The children enjoyed playing in the backyard on our swings this week. It's so nice to have a longer fall this year! I'm grateful for the cooler weather.
What have you done this week to save money? Have you started stocking up for the year by shopping the Thanksgiving deals?