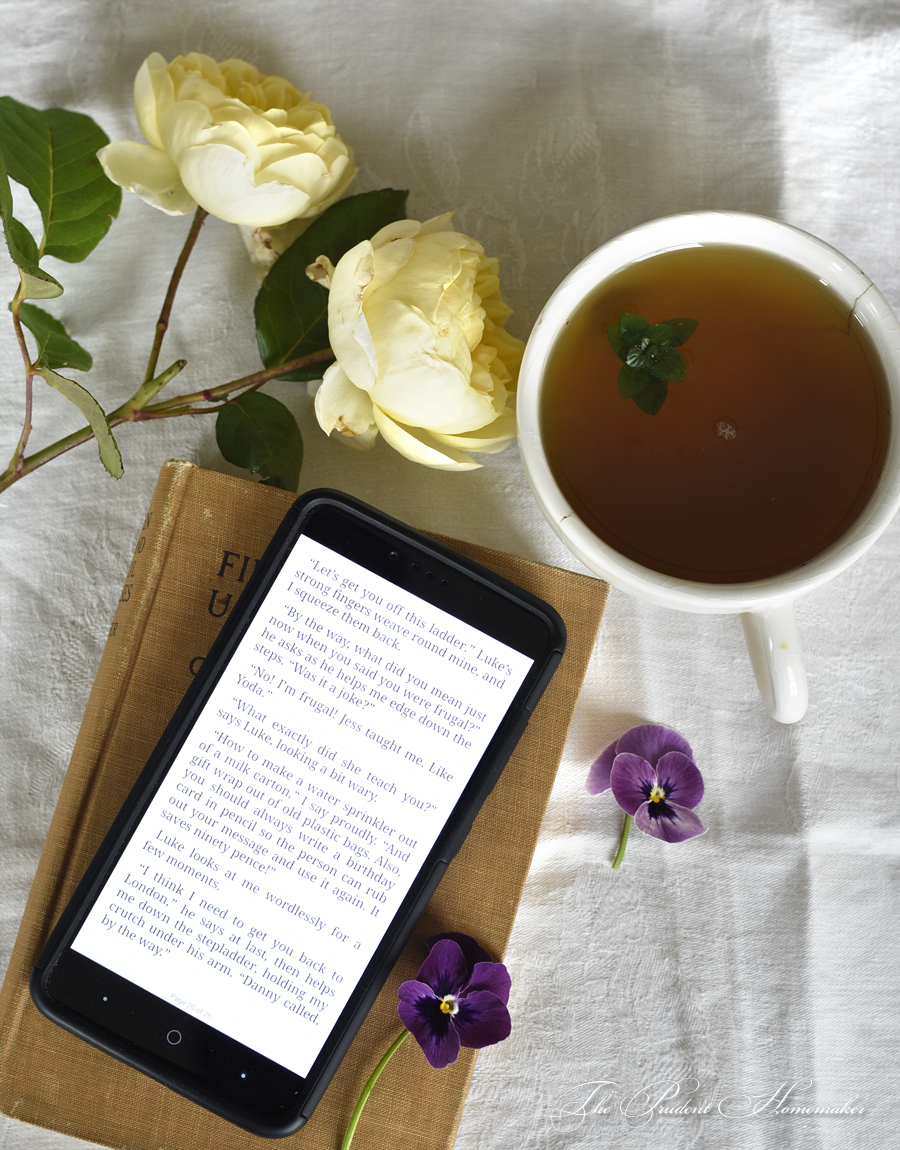 I harvested chives from the garden.
I used some of the pork roast I had purchased on sale for $0.99 a pound to make tacos. It's so much cheaper than ground beef, and we love tacos!
I made a smaller batch of oatmeal than I usually do. Without Winter around, the oatmeal is not getting eaten as quickly, and there were leftovers going to waste. I will make a smaller amount from now on.
I redeemed 2200 Swagbucks for a $25 Amazon gift card.
I had been waiting for months for the opening of a photography course that I need to take for my business to open up (it is only open twice a year). There were two payment options: the whole thing at once, or monthly payments. Making monthly payments would be less upfront, but an additional $350 for the course. I bought the whole thing, and chose to do it during the end of the webinar that they used to announce the course. If you paid during the webinar, they threw in some bonus tools that they sell separately on their website.
I read two e-books from the library: The Scent of Secrets and another that I would not recommend. I did not know that The Scent of Secrets was book three in a series, so I will have to check out the others.
I made a batch of laundry soap.
In anticipation of the upcoming community garage sales in October, I went over my garage sale list (which I keep on my phone) and updated it with sizes and items that I need/want. There isn't a lot that I need this year, but I do hope to find several things to use for Christmas gifts.
I did a bit of sewing, but not for family. I sewed a little tulle skirt for a girl I was photographing. Hobby Lobby has been carrying different skirt fabrics for little girls that have elastic on the top. The bottom layer was a pink broadcloth and it was already hemmed. It then had two layers of pink tulle on top. All you have to do is sew up the side, and your skirt is finished! This fabric would work for little girls as it is fairly short (they carry another one, which is a cream lace over taupe, that would work for older girls and women). The fabric was on sale for 30% off, so the skirt for this little one-year-old girl was $7.57 with tax. I had bought it a little wider than I needed, not knowing her waist size, so I used the little extra to make her a barrette with two tulle roses stitched on it. I sewed it with an extra part folded at the waist on an inch, so that she can wear it an extra year by simply unpicking a few stitches when she grows larger. I took photos of her in the dress that you'll be able to see in my first blog post on my photography website, once I post those in about a week. I'll also share some photos on my photography Instagram page. I plan on buying some more of this fabric to make my youngest daughter a skirt as a Christmas gift. I'm hoping they get in some longer tulle skirt fabric like this (they've had some in the past) so that I can make some for my older girls as well.
My parents attended a picnic. Afterward, they were the last left to cleanup. Several people left food behind (including full, unopened containers!) and my parents brought it all to us. We have enough for dinner and lunch.
My mom found a Halloween costume for one of my teenaged sons at a garage sale.
One of my daughters made arrangments to borrow a dress-up dress from a friend for her Halloween costume. Another daughter figured out what clothing items she already had that would work for part of her costume.
I chatted for free with a friend in England via Facebook telephone calls.
What did you do to save money last week?