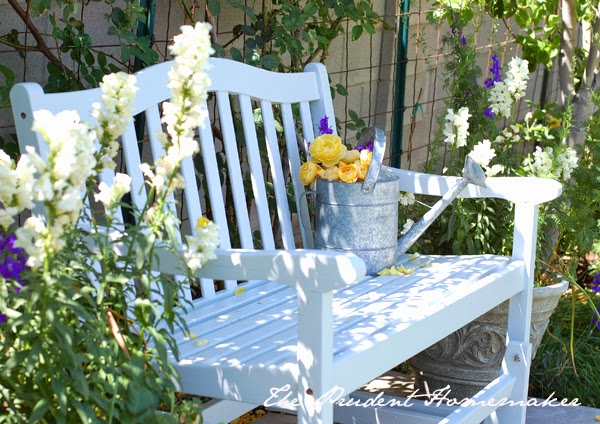 The first Mother's Day after Winter was born, I told my husband I wanted a Mother's Day gift. I wasn't sure what I wanted at first, but then one day I saw something in the grocery store ad. The grocery store had a teak glider bench for $100. My sweet husband bought that bench for me and put it in our garden.
We learned that teak needs to be oiled, and so after a few years I started oiling it. The harsh sun and the strong winds left it needing to be oiled twice a year.
Over time, it started to fall apart. My husband was able to fix it and I continued to oil it each year.
Last year I couldn't get any teak oil at the store. It is a seasonal item, and no one was carrying it. I never did get around to oiling the bench, and it was looking worse than usual.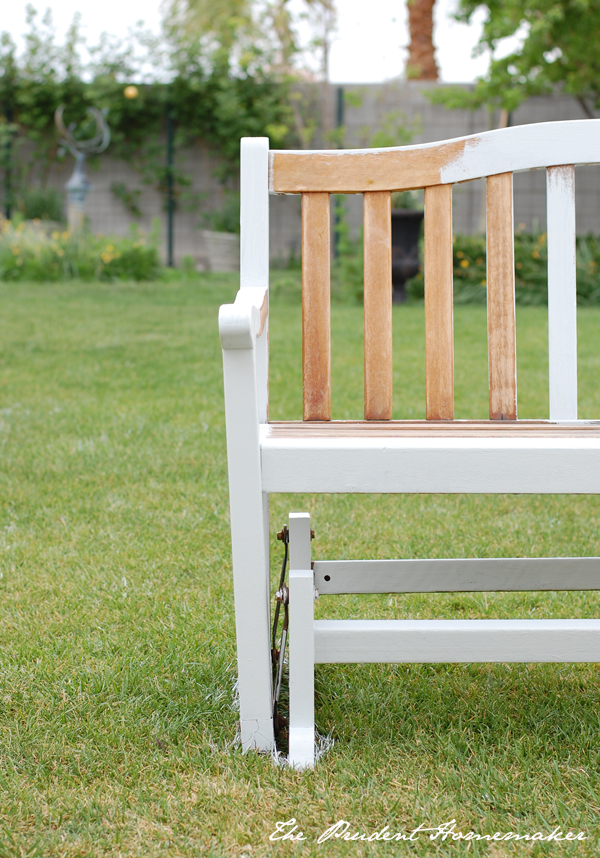 I decided not to oil it this year, but to sand it and paint it. I wasn't sure if it would take the paint, but only a couple of spots on the bottom still had any oil residue. I gave it two coats of a light gray that looks like white most of the day.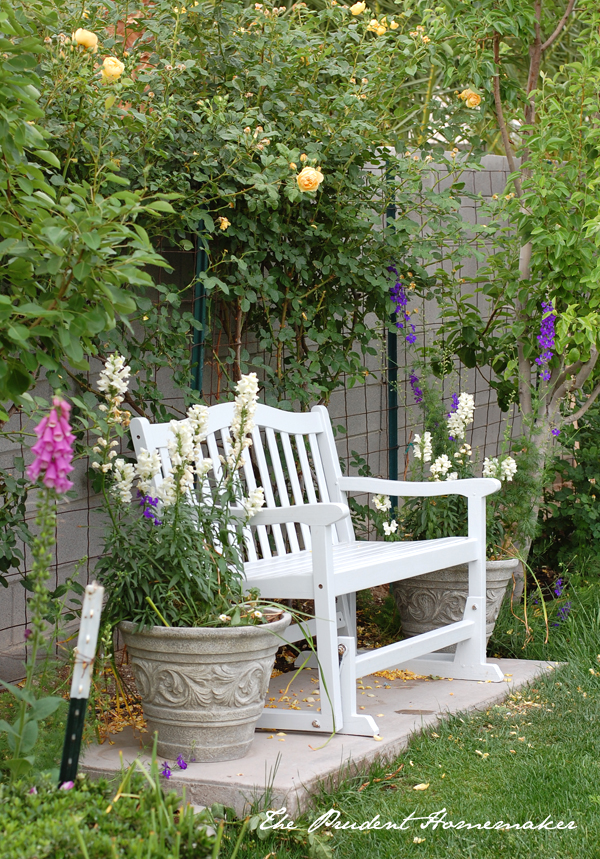 It really stands out in the garden now, and I love seeing it out there every day.
I'm really happy that I've painted both of my garden benches within the last year. (You can see the other bench that I mended, sanded, and painted here.)