It's in the upper-80's here (about 30º C) and I'm spending every possible minute outside, working in the garden. I am working to make a more abundant garden this year, with more food and flowers than ever before.
While the front yard is a white garden, the backyard is where I plant flowers of several colors. I can see most of these from inside the house as I look out the windows.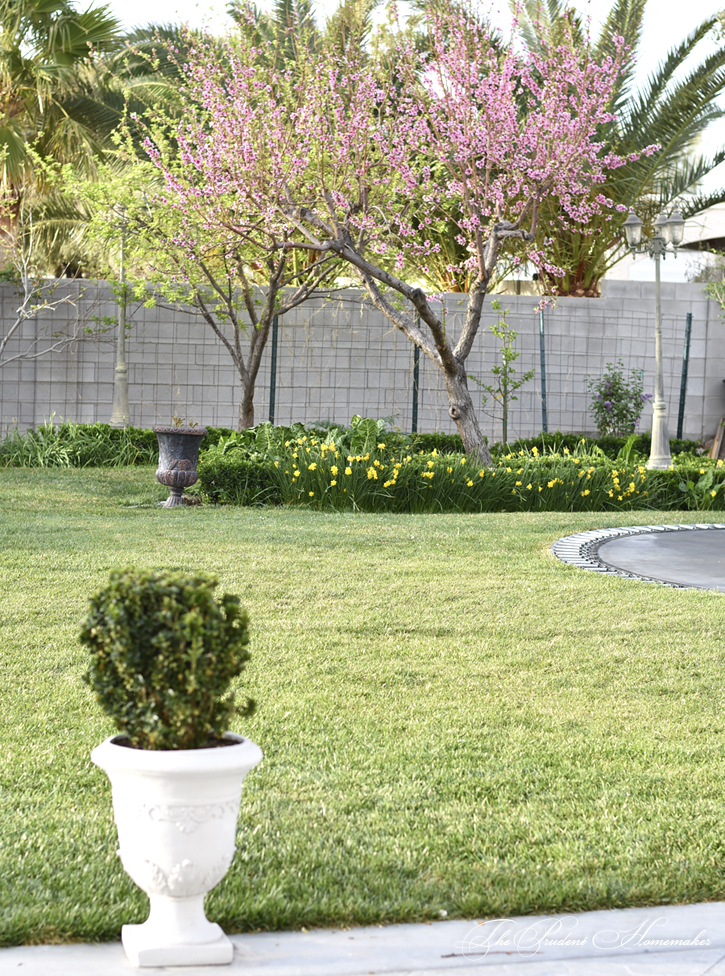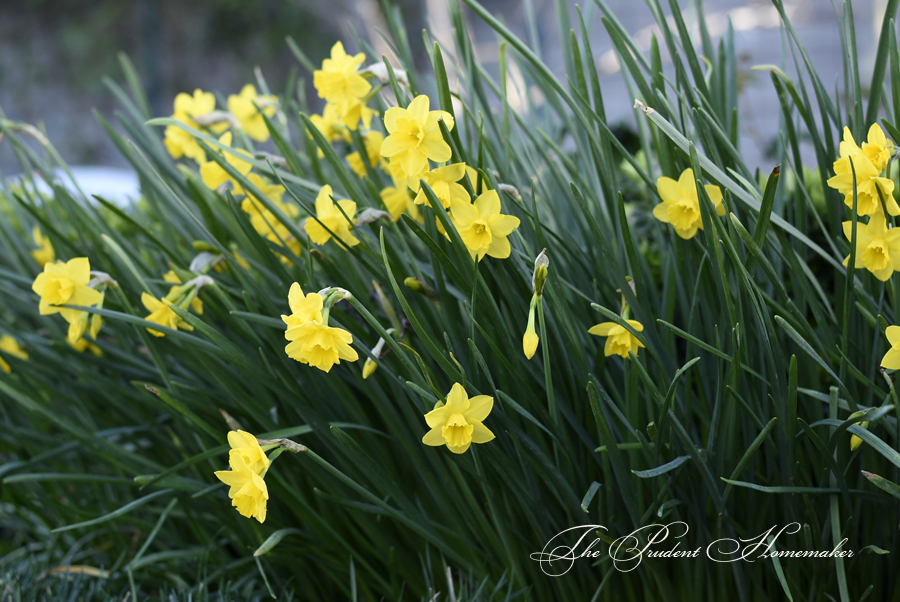 The daffodils are in bloom along with several of the fruit trees. They smell wonderful.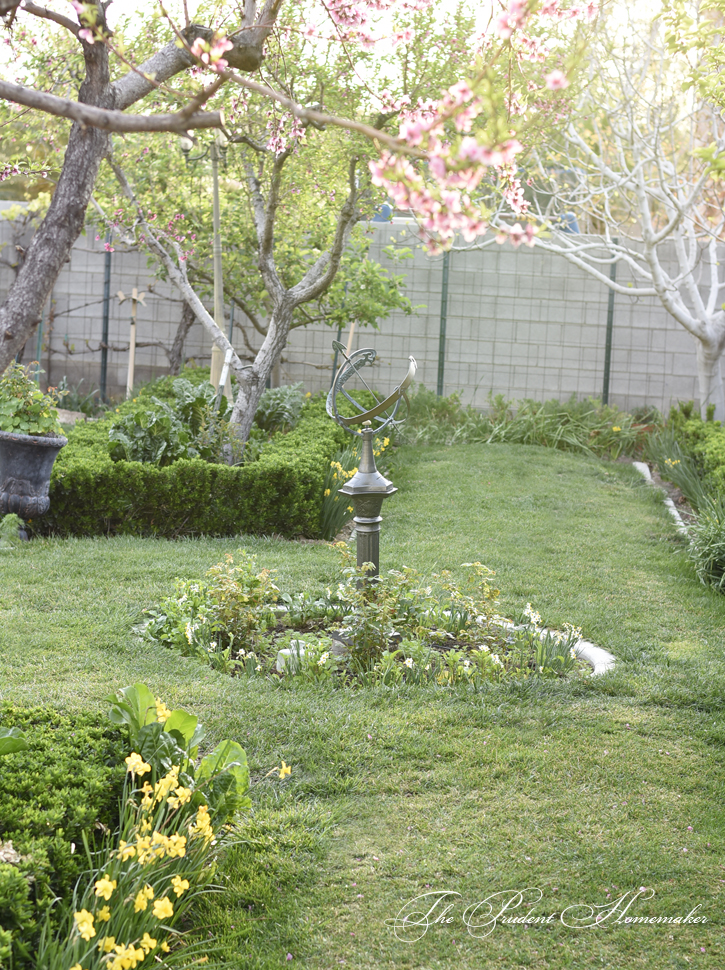 I am loving the pink from my peach trees. I am hoping to see lots more color in the garden later this year, as I have planted both pink and yellow rose bushes and seeds for poppies, larkspur, and zinnias.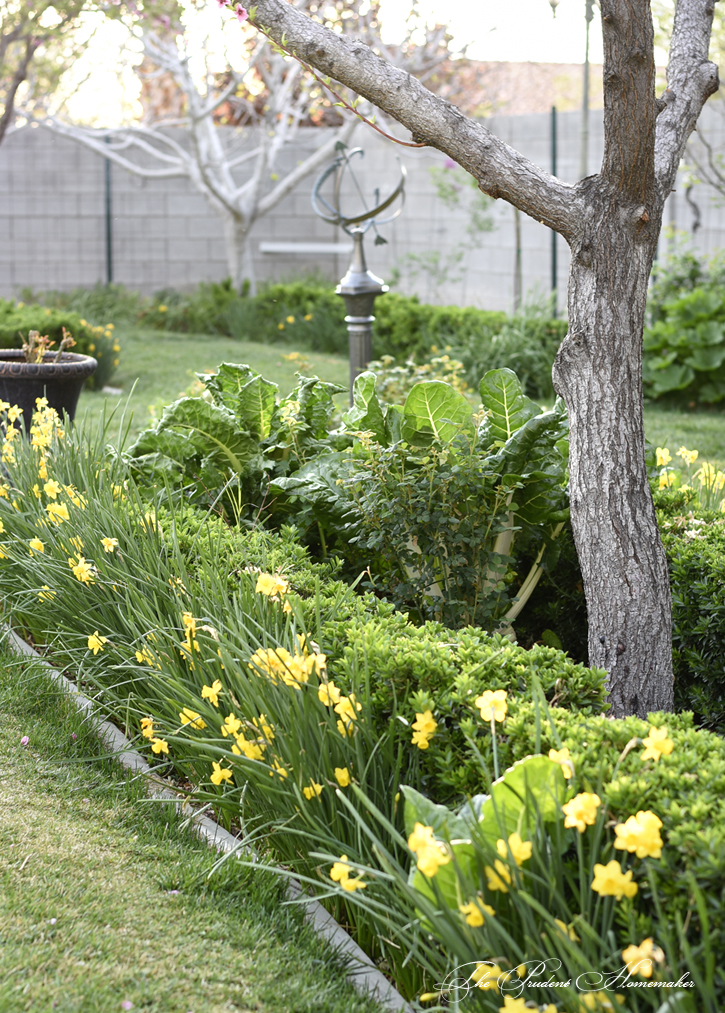 The miniature daffodils I planted around the circle have come up. They are teeny tiny.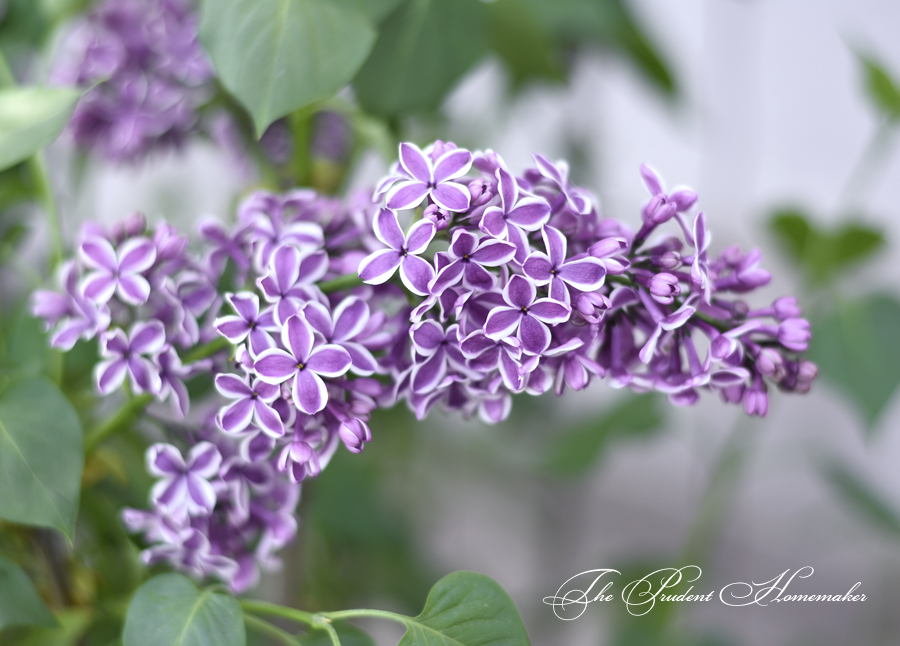 I added a new lilac bush to my garden this spring, which doesn't require any chilling hours. It's called Sensation. I like having some purple in the back of the bed. The violet-crowned hummingbird that I have been seeing in the garden this spring has already found this new bush.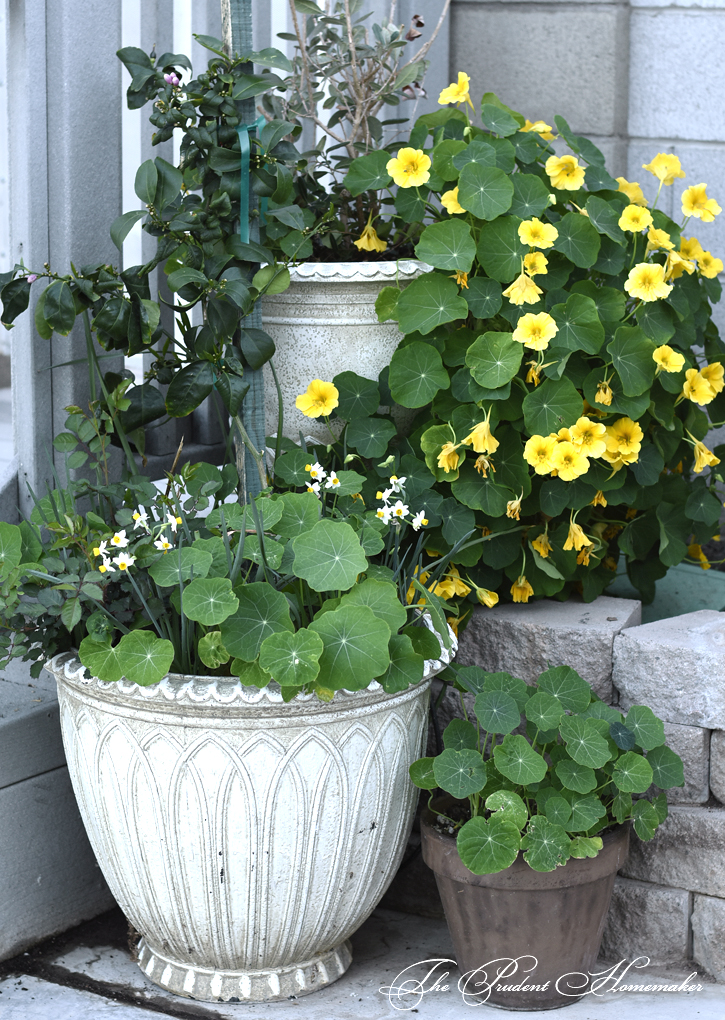 This corner is full of nasturtium flowers, and you can see more of the miniature daffodils, which I planted in all of the large pots on the patio. Nasturtiums are one of the least expensive ways to add flowers to the garden; you can buy seeds just about everywhere, they spread out (and down) and they reseed readily. You can collect seeds to plant next year if you don't get enough volunteers, or if you just want more to plant in more places. As a bonus, both the flowers and leaves are edible.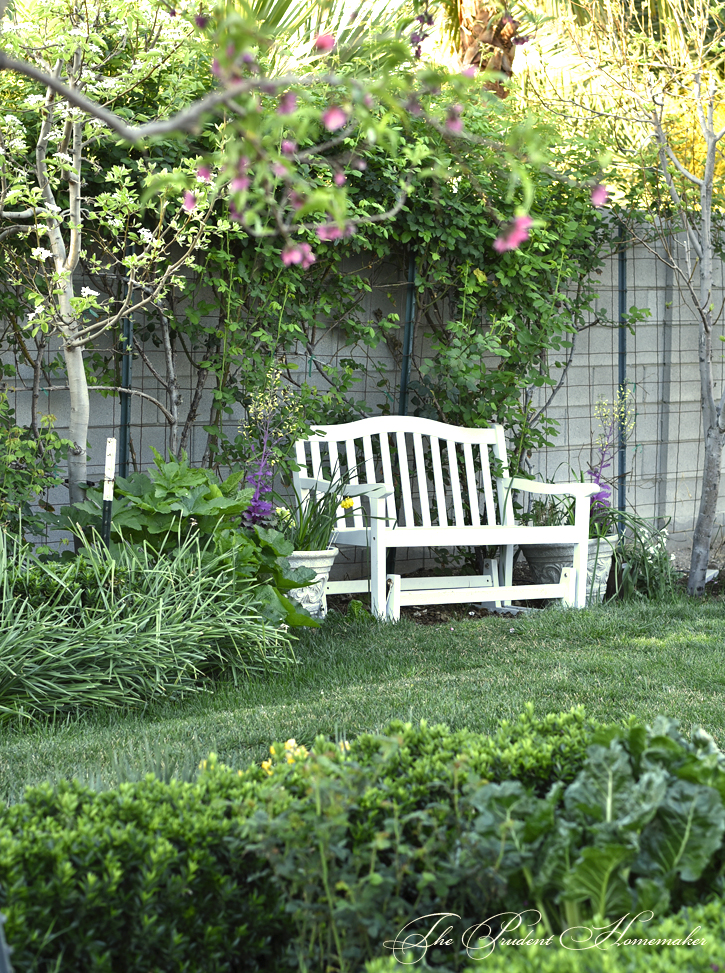 I really enjoy the birdsong while I am out working in the garden.
I'm planting more flower seeds today. I hope to have many more flowers out here later this year!