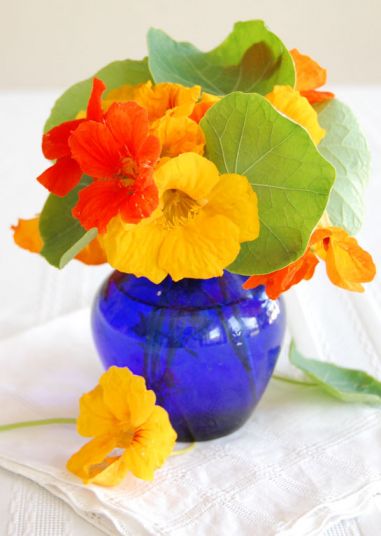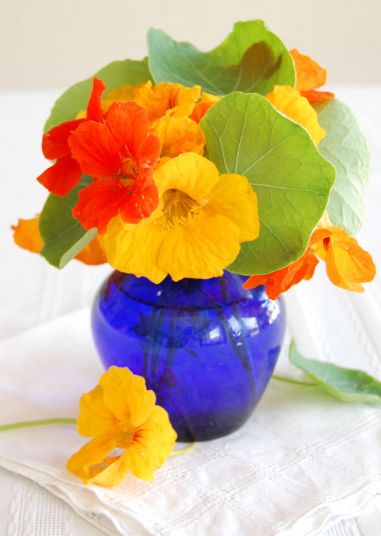 My nasturtiums are growing really well right now. I have to be careful that they don't overtake my herb garden and crowd the other plants from the sun (which they did last year, killing several plants). Both the leaves and the flowers of these plants are edible.
They've got a bite to them, though (like radishes, arugula, or watercress), which unfortunately makes them not in favor with my children (who will eat Johnny jump-ups to no end if I would give them free rein to pick them all, and who love the purple jelly that I made with them).
I had Wren and Elsa make bouquets with them and put them in water. Later, Elsa (who is 3) took her flowers out and carried them around, and then complained that they were dying. I told her that they were dying because they needed water, and asked her why she took them out of the water.
"Because they wanted to get out," she replied.
What are your favorite nasturtium recipes?