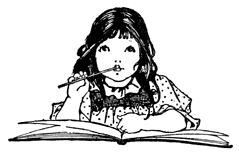 Garden Goals:
1. Move raised bed planter. Replant asparagus that is in the bed. Move water lines/rerun water lines.
2. Plant lettuce, spinach, arugula, turnips, radishes, beets, mache in raised bed.
3. Plant johnny jump-up seeds and poppy seeds.
4.
Prune
"
The Shepherdess
" rose bushes and strip the leaves (stripping the leaves is recommended here to force them to go dormant for 2-3 weeks)
5. Fertilize roses
6. Remove dead cherry tree and replace it with a new one
7. Plant sugar snap peas (to replace those that didn't grow/were eaten by bugs)
8. Finish pruning grape vines
9. Add manure to beds
Organizational Goals:
1. Organize the pantry
2. Photograph the pantry
Sewing Goals:
1. Cut out and complete one project
Website Goals:
1. Make and photograph cracker recipe for the website. Edit pictures and publish it.