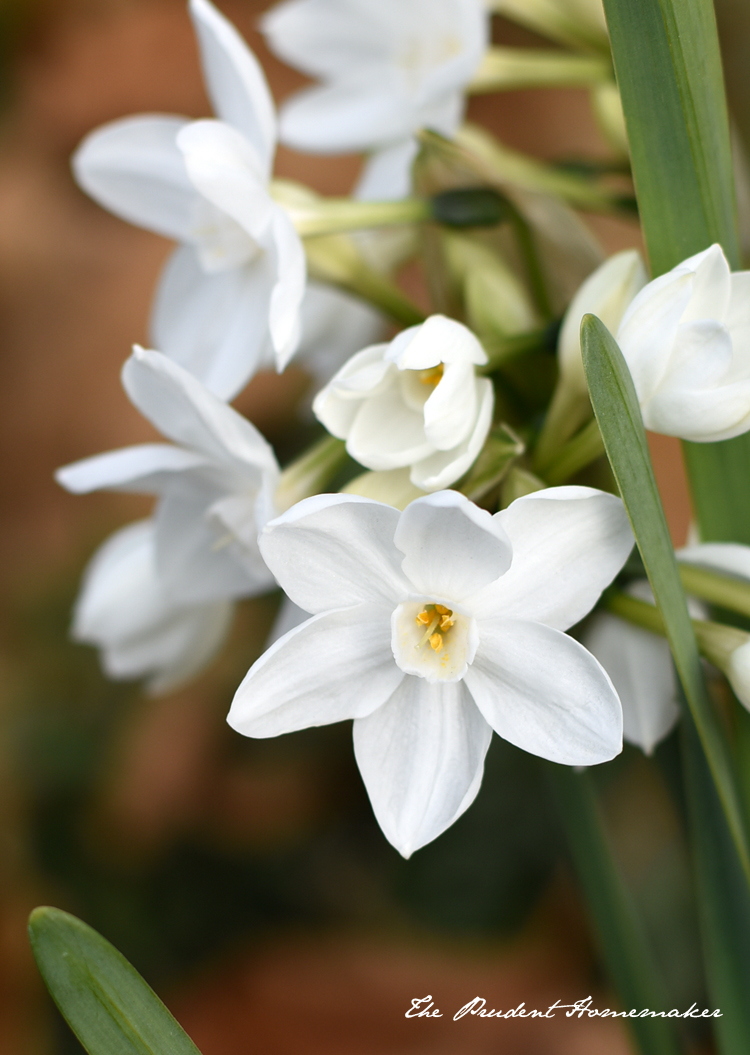 Temperatures for the second half of the month are warming up quickly. This week we should have highs in the low 60's, if the weatherman is correct. This month and next month are my busiest times of year in the garden.
I have a ton of pruming still to do. I can only do so much each day, but thankfully the trash is picked up twice a week. My plan with pruning is to make sure I get the trash cans full with branches before the trash is picked up each time. Depending on how much trash we have from inside, this means I have 4 to 5 cans to fill each time. Last week I managed to fill 4 cans twice, so 8 cans of branches, but I have barely gotten to the trees (I'm still pruning bushes and vines).
I need to get the trees pruned, and then sprayed with dormant oil before the buds open. I use an organic cottonseed oil to spray them once a year.
Garden:
1. Prune at least 8 trash cans full of branches
2. Spread 5 bags of manure in the garden
3. Dig out bulbs from center circle that have multiplied and replant them somewhere else
4. Dig holes in center circle for rose bushes. I want to have the holes ready when the plants ship.
5. Dig holes for the other 6 rose bushes I will be planting in the back. These can't be dug until I've pruned the trees that are above them.
6. Plant lettuce seeds in a row
7. Thin and plant thinned beets in a couple of rows. These are the beets that self-seeded in the garden.
8. Continue to work out digging out errant tree roots.
9. Repair drip lines
10. Cloche a few seedlings in the garden
Cooking:
1. Bake bread three times
2. Make a batch or two of beans in the crockpot and/or the solar oven (we're having a few cloudy days, which stops me from using the solar oven to cook my beans, so I'll use the crockpot instead