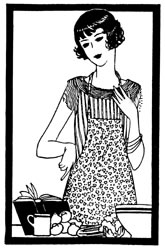 Last week's plans to make gifts were completely derailed by website issues and computer viruses, which took me many hours each day. I'll be working on more gifts this week and next week to get them done.
I seem to have most everything fixed with the virus issue, at least, and I am back online, which is helpful!
The week of Thanksgiving requires that certain things get done each day, so this week, I'll be listing my goals by day. I've already put my turkey in the refrigerator to defrost, but if you haven't yet taken yours out of the freezer, now is the time to do so!
I'm hosting Thanksgiving at my house. We're planning on some thorough cleaning on Wednesday. I am not cooking all of the food (my mom is bringing some) so my goals will reflect that.
I've signed up to be a host for a progressive dinner for a Relief Society activity (the women's group at our church) next week. Since this is our Christmas activity, I have decided to put out our Christmas decorations the day after Thanksgiving this year (normally we wait until later in December). The tree probably won't be decorated until December 1st, but I'll have the children work on arranging the branches before then (we have an artifical tree).
Monday:
1. Cut basil (and pull out the roots) in the white garden along the walkway
2. Make present for Ezrom
3. Photograph and post gift
4. Cut euyonomus hedges and put cuttings in solution to preserve
5. Photograph and list 5 things for sale on Facebok garage sale pages
6. Pull dried basil leavs off basil that I hung to dry and pack it in jars
7. Set paperwhite bulbs (from last year) in vases and arrange on entry table
8. Make a batch of pesto
9. Make a triple batch of laundry soap
Tuesday:
1. Make pie crust dough for two pies and refrigerate it
2. Make present for Ezrom
3. Photograph and post gift
4. Pull out the rest of the basil in the front yard
5. Clean stove and run self-clean cycle on oven
6. Clean paperwork by desk
7. Photograph and list 5 things for sale on Facebook garage sale pages
8. Pit olives for Thanksgiving
9. Cut flowers from the garden for the table
Wednesday:
1. Go to Joann's sale for flannel and pellon
2. Make two pumpkin pies
3. Make Rosemary Olive Oil bread twice for 8 loaves
4. Make presents for Winter and Cyrus
5. Photograph and post gifts
6. Clean kitchen
7. Photograph and list 5 things for sale on Facebook garage sale pages
Thursday:
1. Cook turkey
2. Make and cook rosemary olive oil potatoes
3. Cook green beans
4. Make present for Ezrom (not sure if I can pull this off but I will try!)
5. Photograph and post gift for Ezrom
6. Clean house
Friday:
1. Make gifts for Wren and Liberty
2. Photograph and post gifts
3. Hang Christmas wreaths
4. Print Christmas printables
5. Photograph and list 5 things for sale on Facebook garage sale pages
Saturday:
1. Make gifts for Ivory and Elsa
2. Photograph and post gifts
3. Hang Christmas printables
4. Prepare Sunday School lesson (I'm subbing for one of my children's classes)
Sunday:
1. Attend church
2. Plan December activities
2. Rest