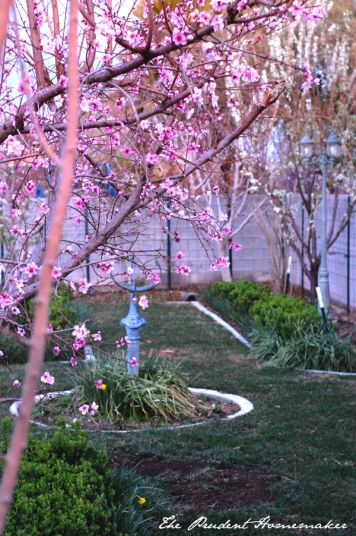 This is my garden last spring in mid-March. The trees and the daffodils are in bloom, and it's beautiful.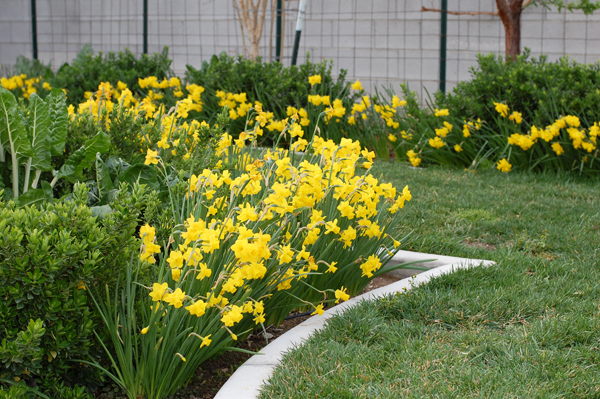 Would you like to see it this year?
The weather should be lovely.
I will be having a tour on Saturday, March 15th, from 10 a.m. to noon.
My white garden should be blooming, so for the first time, I will be including the front yard in the garden tour. Several hundred bulbs should be in bloom there.
The tour is a 2-hour class, where I'll teach about gardening in the desert, including soil, drip irrigation, choosing fruit trees, pruning, thinning, what grows well for me, and about the different fruit trees, vegetables, vines, and flowers in my garden.
The cost is $10. The class is open to adults only. Space is limited to 35 people.
To reserve your spot, please send me an email with your name and the number of people who will be attending.
My email is brandy (at) theprudenthomemaker (dot) com
If you live in Las Vegas, Nevada, or want to make the drive that weekend (I've had attendees from Utah, Arizona, California and Idaho before), I'd love to meet you!