I cut nasturiums from the garden and brought them in to arrange in a vase. All of these nasturiums grew from self-seeding.
I bought strawberries for $0.97 a pound, made strawberry shortcake, and canned strawberry jam.
I bought 90 pounds of potatoes at $0.10 a pound.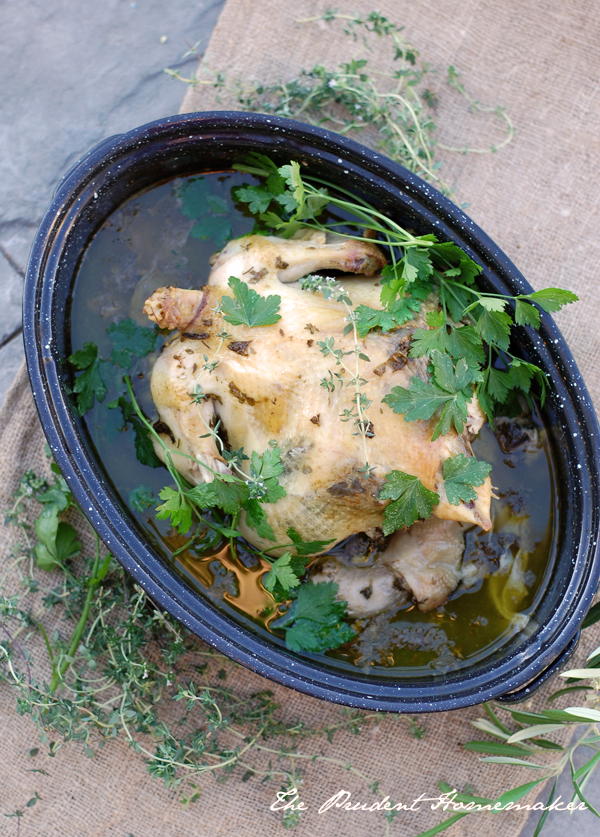 I made herb roasted chicken. By cooking the chicken breast-side down, the bird makes its own broth right in the pan.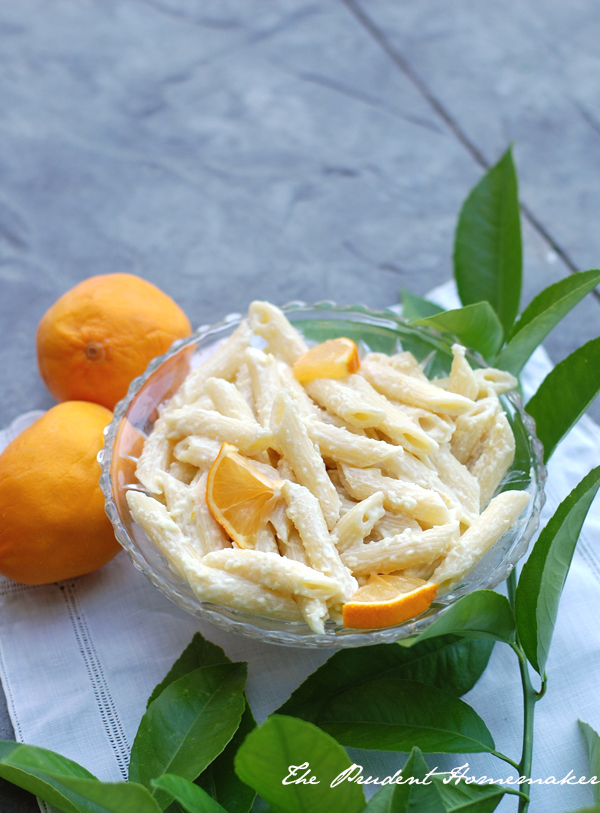 I made lemon parmesan penne.
I picked lettuce from the garden and we had several salads last week for lunch with homemade dressings.
I cut garlic chives, parsley, thyme, green onions, and Swiss chard from the garden.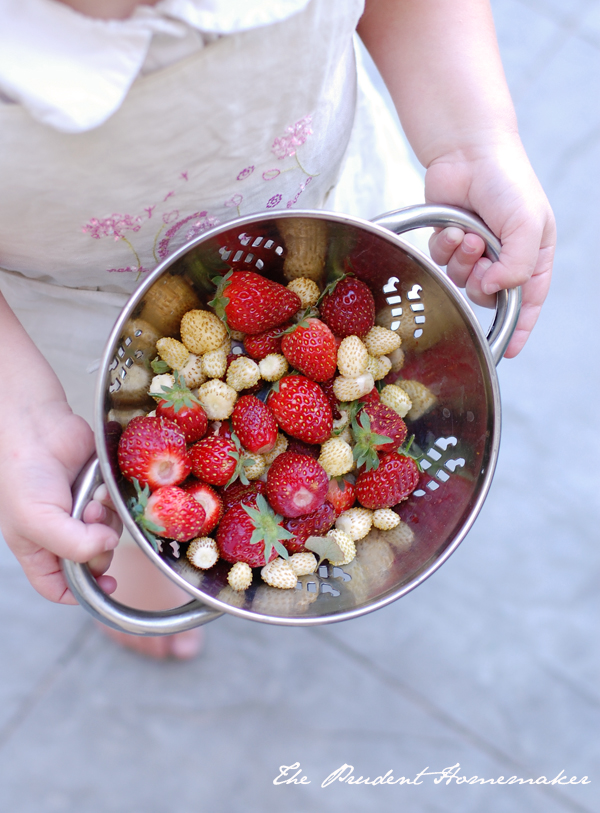 I picked red strawberries and white alpine strawberries from the garden.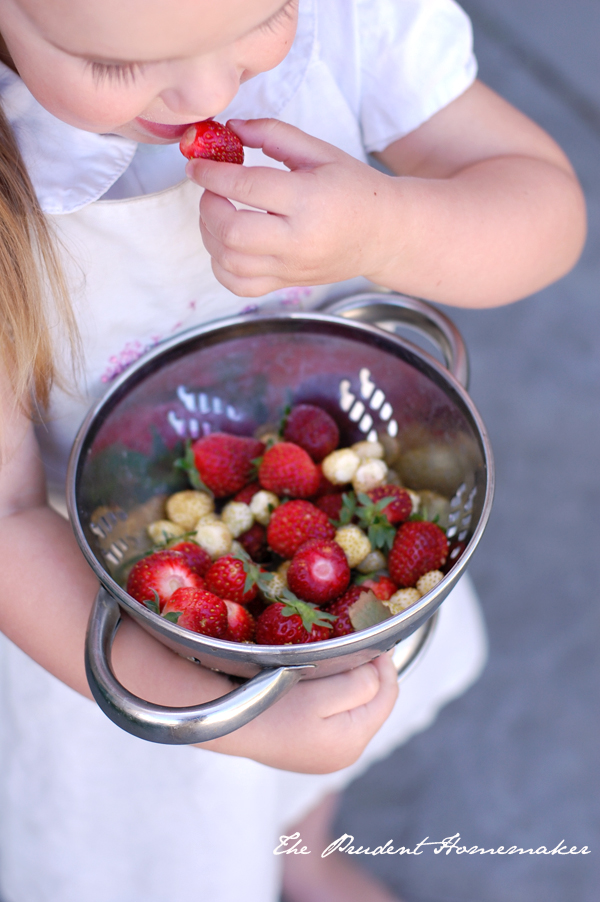 I sold several more items via Facebook garage sales, which gave me more money to spend at the community garage sale.
I love the community garage sale. There is a close by community where there are thousands of homes in suburban tracts, and they are allowed (per HOA rules) to have a garage sale only two specific weekends a year. This means I don't have to drive far to find a lot of sales. Usually as we drive through the neighborhoods, we can park the car and walk to several sales at once. My mom and I go together to these sales.
I found several things on my list at the community garage sales. My dad said to me that it's amazing that I make a list and then actually find things on that list, but I do! From my list, I found a new in the package sink strainer for the kitchen sink ($1; ours had broken last month); 4 shirts for Winter ($1 each); a silk wrap around skirt for Winter ($3); 2 pairs of jeans each for Wren, Elsa, and Ivory ($1 a pair); a sheet set for Winter's bed ($5); a stainless steel pie server ($0.50); a silver-plated pie server ($5); a crystal pitcher ($3)–I was looking for a glass one but crystal was wonderful; a plastic pitcher ($2); 4 taper candles ($0.50); sewing needles ($0.25); a small stainless steel box ($0.25); this one came with a candle in it and had a dragonfly on the top); two enamel tubs ($1 each; like small wash tubs), and 3 games ($1 each).
To my surprise, I found something that I had taken off my list, since I hadn't found one in several years. I found a crystal footed bowl for $2! A few hours later, I found a smaller, pressed glass footed bowl for $4. I cut flowers from the garden to fill both of these. The glass one is pictured above.
I also found 4 vintage metal embroidery hoops. I prefer the metal ones for hand-embroidery, and they have not been made for many, many years. I paid more for these than I have ever paid before, but they were just the smaller sizes that I wanted. I paid $5 each for them (when I have found them before, I have paid $1 or $2 for them). These are always on my list.
Some of these items, like the pie servers, have been on my list for over a year. I usually find things, eventually.
Having a list of wanted and needed items helps to keep me focused on my priorities. I also bought a few great deals not on the list, too.
Items I bought that were not on the list included a Shabby Chic twin-size comforter ($6), a clock ($1), 1 3/8 yards dark blue stretch velvet ($5); 3 yards of a sheer blue print fabric that Winter can use to make a scarf for herself, plus more to make some for gifts for friends ($2); a small whisk ($0.25), a lingerie bag ($0.10); two sheer white curtain panels ($0.50 for both); a cashmere-looking scarf ($2); a vintage rug beater ($2); a glass and metal jar with a lid ($2), and a large metal vase ($2). I found a ring that I'll give to Liberty for her birthday ($0.75); earrings I'll give to Winter for her birthday ($0.75); and two books for $1 each. I also found a brand-new Camelbak (these hold water for hiking) for $10 that I will give to Cyrus on his birthday.
What did you do to save money last week?