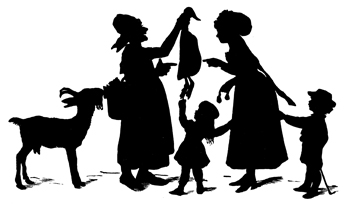 No one want to hear that they're wrong, but it happens to all of us. We find out what we once believed simply isn't, and it's not always easy to let go.
Finding out that you're wrong and graciously accepting it, however, has the potential to save you a lot of money.
I've had 3 occasions in the last three weeks where I've learned I was wrong, and I embraced the opportunity to change my ways.
The first was when I mentioned that I have stopped buying ground beef to a friend of mine. I don't buy meat over $2 a pound, and I haven't seen in in the last year and a half for less than $2.49 a pound, so I haven't bought any.
My friend said that Fresh N Easy has had ground beef for $1.99 a pound throughout the last year.
I had no idea.
I tend to stick to the stores where I know certain prices occur, and most loss leaders are on the front and back pages of the grocery ads. I had never bought ground beef at this particular store; in fact, I bought very little at this particular store (apart from the occasional loss leaders), because I had thought they were overpriced in some areas.
My friend emailed me last week to tell me that this store had ground beef on sale for $1.99 a pound again. I had looked at the ad and had even been to that store that week (to get the .64 a pound chickens that were on sale) . I couldn't believe I had missed it. I pulled out my ad, and went looking. In the middle of the ad, I saw it. I had completely overlooked the sale, primarily because of it's location.
I checked my email and found a coupon from the same store for $4 off $20 (which was better than the $3 off $30 coupon that was in the ad). I also was able to redeem my triple points from last year (which, it turns out, expire at the end of September) to get $8 worth of store credit. I went back to the store for 6 pounds ($12) worth of free ground beef, plus a few more pounds that I gladly purchased.
(It has been so long since I had purchased ground beef that when I said that I was going to the store to get ground beef, my 7 1/2-year-old son asked me, "What's ground beef?")
The best prices and sales aren't always where you're used to finding them.
Perhaps you've noticed that the place where you normally buy something has a new, higher price for that item. Make sure that when you're at another store that carries that item, that you check out their price, too. It might just be that the store carries the same item for cheaper.
A local reader (Marie) pointed out to me the other day that Walmart carries tuna fish for .50 a can all the time. That sure beats buying it on case-lot sale for .69 a can. I knew the case-lot sale price had gone up, but I hadn't compared it to other places. (Years ago I learned on my own that Walmart's regular price for 28 oz. cans of diced tomatoes was cheaper than buying 2 14 oz cans of diced tomatoes on the case-lot sale).
My husband was at Sam's Club looking for a few things for his office last week, and he checked out a brand of toilet paper (in a box) that he had never seen before. Now, my husband has priced toilet paper out wonderfully. He always compares it by the total length so that we know we're getting the best deal. It was because of him that I switched to buying Target brand toilet paper years ago, after comparing every brand with a calculator. Their price went up last year, and though I've been using coupons from their website to bring it back down a little, it's still higher than I used to pay.
The regular plastic covered package of toilet paper (by the way, we are a two-ply only kind of family) from Sam's Club–the Sam's Club brand, in fact–was still about $5 more than the toilet paper from Target (again, we're comparing length). But the brand in the box turned out to be cheaper.
It looks like we'll be switching.
One of the many ways that we continue to cut our expenses despite inflation is by comparing prices, and reconsidering other options.
A few more things that I've changed in the last few years:
I started buying both mine and my husband's deodorant at the grocery store. I never would have thought that the grocery store would be cheaper for toiletries; in fact, I thought just the opposite. I've come to see that the buy 10 mix and match sales have included deodorant, and the price as been just $1.49. That's a far cry from the $3.99 I've seen at Walmart and Target for the same exact product. And of course, I don't mind stocking up when it's such a great price.
I changed brands of pasta. I found that I could buy another brand of pasta for .50 a pound instead of $1 a pound on sale.
I changed brands of toothpaste to get my toothpaste free or close to it with sales and coupons (and I've been open to the fact that the best sales are usually at the grocery store). I found out that I actually prefer the new brand of toothpaste. I also started giving this toothpaste to my children who are old enough to use fluoride toothpaste, rather than buying a children's toothpaste that contains fluoride.
I started getting a whole bag of limes at the .99 store. 2 lbs of limes for .99 is a better price than I've seen anywhere else
I've found that Target puts several items that I usually buy on sale, whereas Walmart just has a regular price. As a bonus, Target also has coupons on their website that I can stack with a manufacturer's coupon, or sometimes just a Target coupon that I can combine with a sale. Both stores are super close (across the street from one another). I've started watching for sales and coupons to stack for items that I buy, such as baby lotion.
So the next time your friend, a blogger, or a stranger tells you that there's a better deal out there than what you currently know, admit you're wrong about getting the best price, and listen up. You might just end up richer.
This is post is dedicated to my friend April, who is always willing to compare prices and tell me when I'm wrong. Thanks April!


What have you learned that you could get for less from someone else?