I planted lettuce seeds in the garden. Some were seeds I had purchased last year and some were seeds that I collected from my garden last last year.
I dug some tiny lettuce seedlings that had self-seeded in the rocked section next to my driveway and transplanted them into the garden.
I pulled the fir branches from my pots outside, and used them to mulch a section in the garden.
I transplanted nasturiums that had self-seeded in the wall into pots in the garden.
I cut beet greens from the garden to include in a potato soup. I cut more beet greens and Swiss chard to saute with some chicken.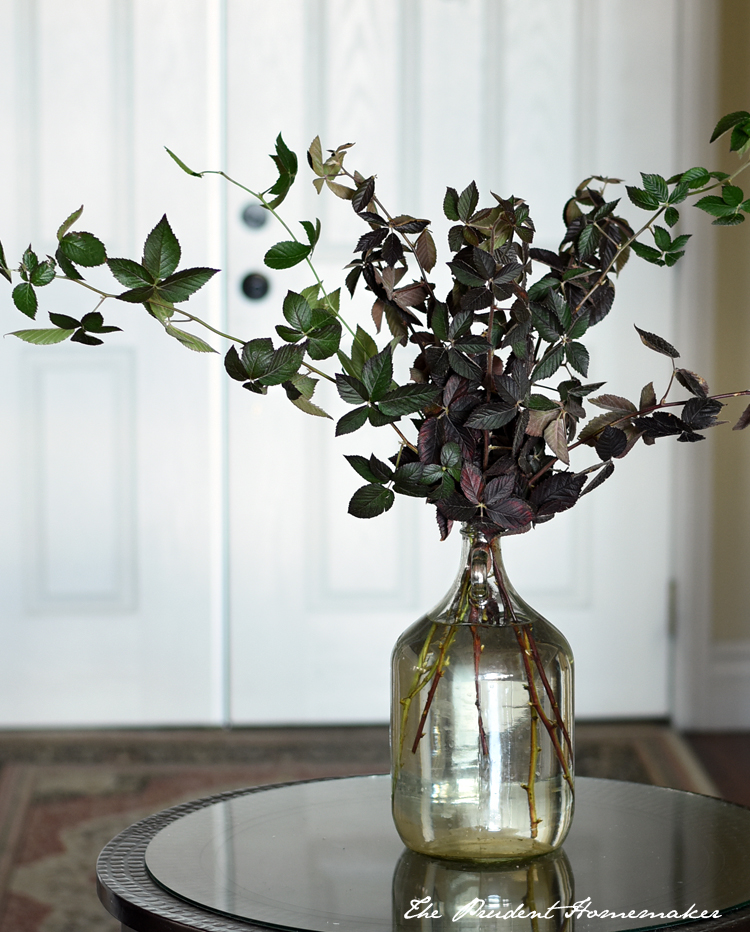 I pruned the blackberry bushes, and brought a few vines with leaves inside. I stuck some in a large bottle that we were given in December (it had apple juice in it) for my entry table display.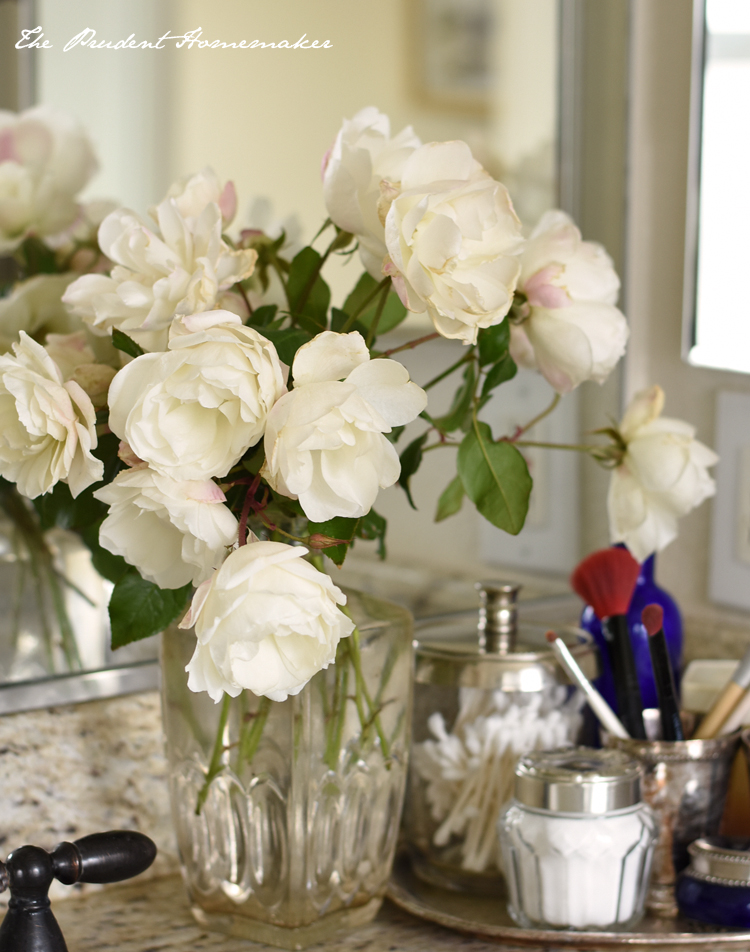 I cut roses from the white garden while pruning back the roses, and put them in a bottle on my bathroom counter to enjoy.
My husband and I watched Downton Abbey on Pbs.org.
I printed a free calendar for my girls. If this one isn't what you need, do a search on Pinterest for free printable 2016 calendars–I found quite a few options there, including monthly and weekly choices.
It was overcast all week (and we had rain and wind) so I cooked a pot of beans in the crockpot instead of in the solar oven.
My children decided they wanted to use their Christmas money (that they received from grandpa) to go to the movies. Completely by accident, we found out online ahead of time that they day we were planning to take them is discount day at out local theater. We didn't know they had a discount day! (It's Tuesday–perhaps their slowest day?) The price is lower than it is for matinees, and it is that price all day long.
I redeemed Swagbucks for a $25 Amazon gift card. I'll use this to purchase a birthday gift for one of my children.
I ordered seeds for both edibles and flowers for my garden. The seeds will save me a lot of money over buying flowers to plant and cut flowers for the house, as well as over buying produce at the store.
My husband and I had a date out, using a gift card that we received for Christmas. There was a long wait time at the restaurant, so we were able to walk to some nearby stores, including a photography gallery, before we had dinner.
My husband took me to the nursery to look for some primroses. They only had a few, and most hadn't bloomed yet, so I wasn't able to purchase any for my white garden (those that had opened were pink). While I was there, I picked up 2 six-packs of white violas. One had only 4 plants in it (one of which was rather sad looking). I asked if they would discount it to half price because of the missing plants. Instead, the manager gave it to me for free!
What did you do last week to save money?