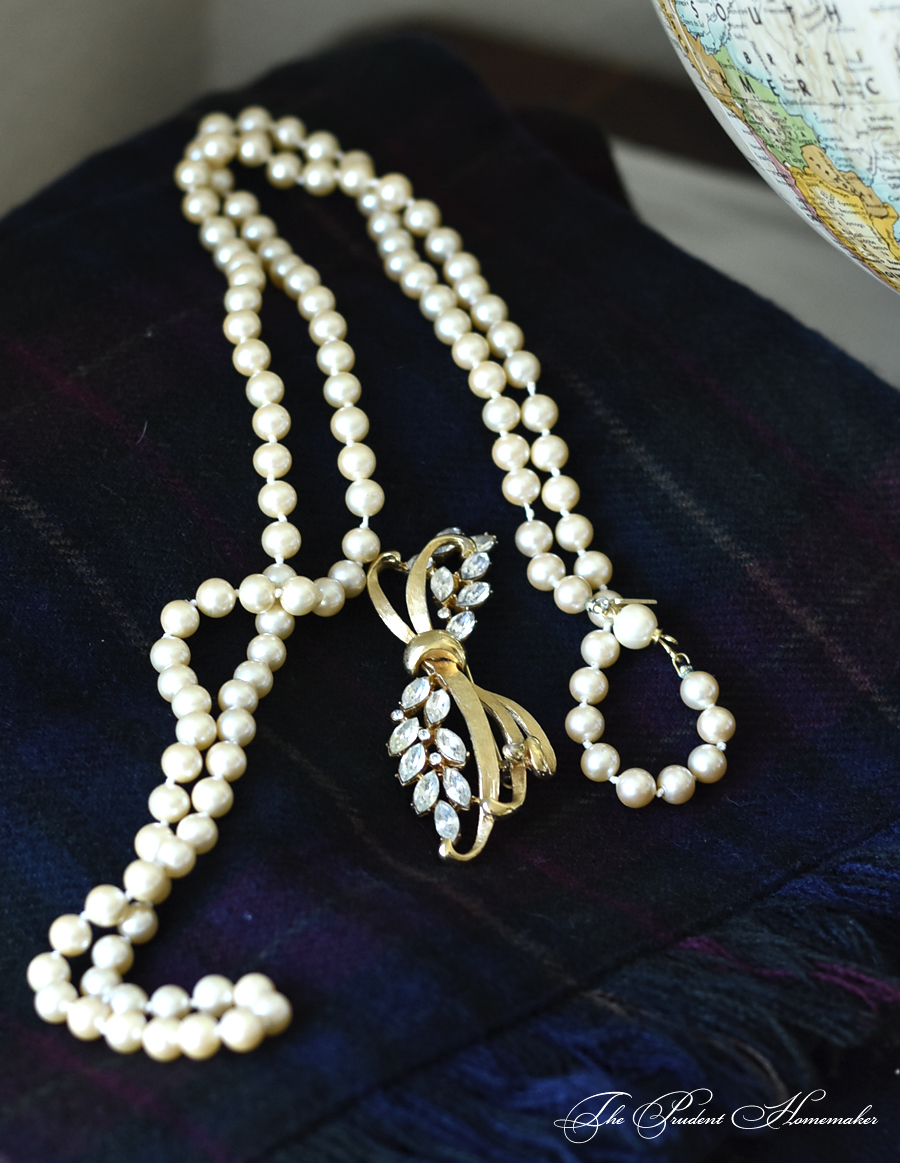 I cut and dried basil from the garden.
We picked pears from the garden.
My husband gave my two elder boys and himself a haircut.
I gave two daughters a haircut.
I found one of my daughter's college texts used on Amazon for $30 less than buying it from the university bookstore.
I received a survey in the mail from Neilsen Ratings. I almost threw the envelope away. I opened it, and there was $2 cash inside! The survey took me less than 2 minutes to fill out and they said they will pay $5 cash for surveys received by the second of November.
My twelve-year-old old son attended a free teen lock-in/escape room challenge at the public library.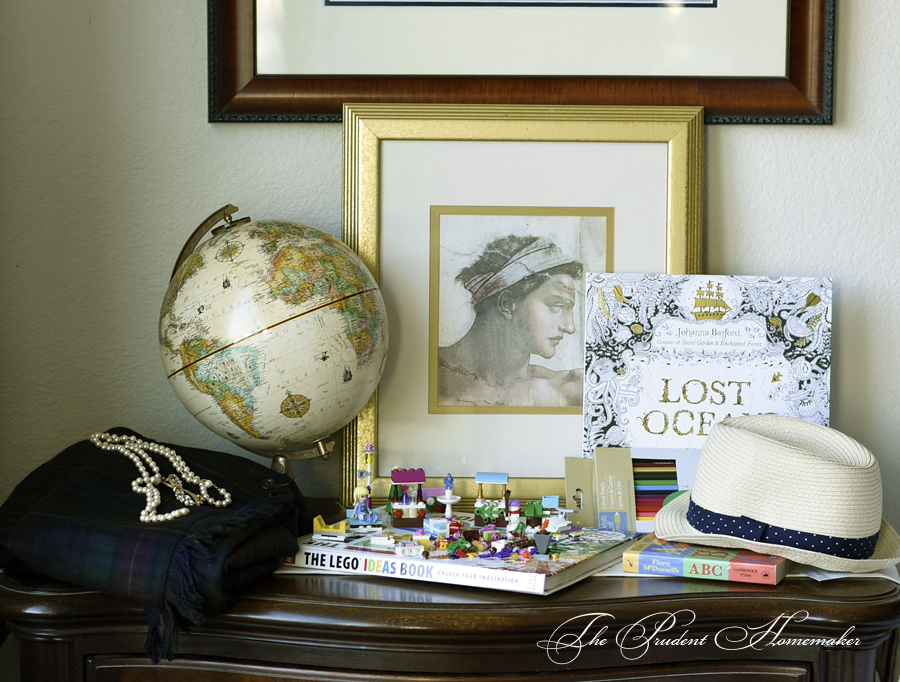 My mom and I went to the community garage sales. We both found Christmas gifts for people (my mom even found a beautiful hat for me that she is going to give me for Christmas!) I found the above items that I will give as Christmas gifts to my family: small globe, $1; framed picture, $1; Lego ideas book, $0.50; a vintage necklace, $1; a wool-blend skirt ($1); a book ($0.25); Lego Friends Advent calendar ($0.50 for the whole thing; the pieces are already put together and I will divide them up as stocking stuffers in the younger girls' stockings); a vintage brooch ($1); a brand-new coloring book ($2) and colored pencils ($1). (Also pictured are the brand-new hat ($2) and the board book ($0.75) that I bought last week at garage sales as Christmas gifts for my youngest).
I found a few more things for my eldest daughter to put aside for her future college apartment, including drawer dividers ($1), a Cuisinart immersion blender ($2), and a free aloe plant.
I picked up some other great items as well: books for $0.25 each, a free package of streamers, a brand-new first aid kit ($4), drawer dividers ($4), a blue quart canning jar ($0.10), a vase ($0.25), a shirt for my oldest ($1), a set of three blue canning jars with glass lids and rubber rings ($3), a picture of a whimsical, vintage-looking racecar I hung above the baby's crib ($1), a new (probably only used once) Sequence game to replace our worn-out one ($1), a small jar with a flower frog lid ($1) and a Christmas wreath ($2).
I bought a few gifts for other people at the sales, including some books ($0.25 and $0.50 each), two brand-new picture frames ($1 each), and a like new baby toy ($0.25). The picture frames and some of the books are for the refugee family that I visit each week. I used a free print code from Walgreen's (thanks to a reader who emailed me about the offer) to print a free 8 x 10 to go in one of the frames for this family. (I took pictures of them a couple of weeks ago.) The other frame has 6 openings for smaller pictures that I will print at Sam's Club for them. I printed some coupons for Command hooks from the company's website so that I can pick up something for them to hang them with that won't leave holes in the walls, as they live in an apartment.
I planted some seeds in my garden.
What did you do to save money last week?