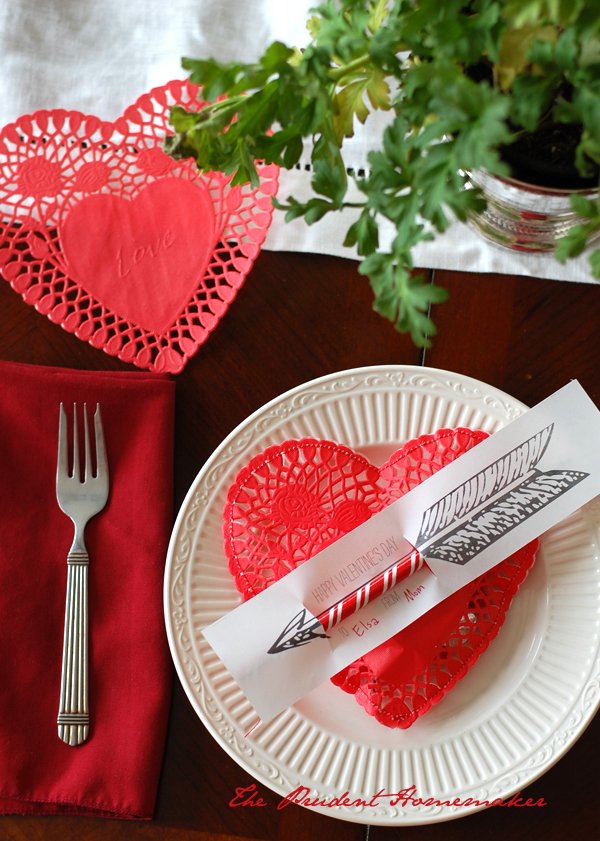 We celebrated Valentine's Day at home with simple decorations. I printed these arrow valentines and put in red pencils I had bought at back to school time (plus a couple that someone gave us for Christmas, one of which is in the photo above). I sewed together some paper doilies from the dollar store that I purchased when I was there weeks ago and filled them with candy that was given to us in October.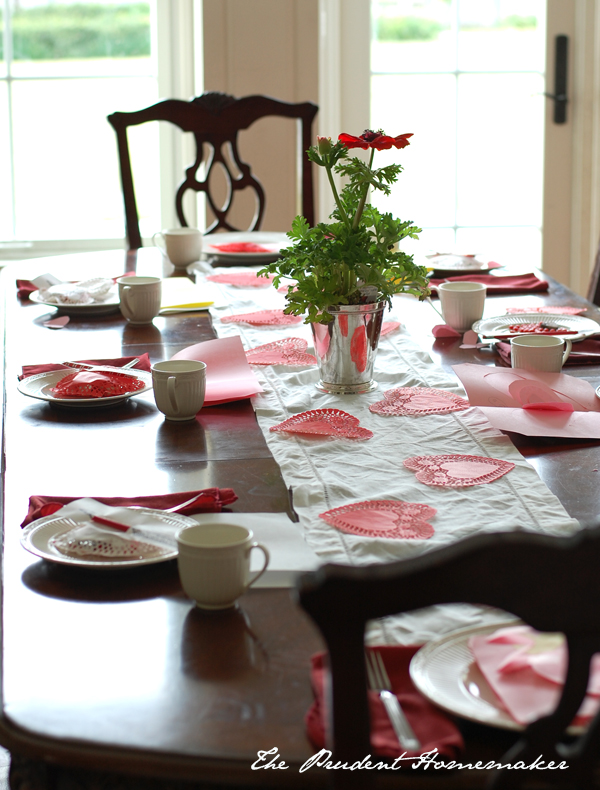 For breakfast that day I made pancakes. I didn't have any eggs. I made them without eggs and used powdered milk. We still have not gone grocery shopping this month.
I downloaded a free Kindle edition of 22 Beatrix Potter Illustrated books
. I don't have a Kindle, but I downloaded the Kindle for PC ap to my computer, so that I can download books for free. (I believe that it is no longer free at this time).
I used water from the shower to water potted fruit trees and seedlings in the garden.
I grew my own alfalfa sprouts. I used the water from rinsing them to water the potted trees.These seeds are ones that I purchased over 8 years ago in a large mylar bag. Because I just use a couple spoonfuls each time, they have lasted me a long time.
I made tomato basil soup. I cooked a turkey.
I cut lettuce, Swiss chard, arugula, and tarragon from the garden.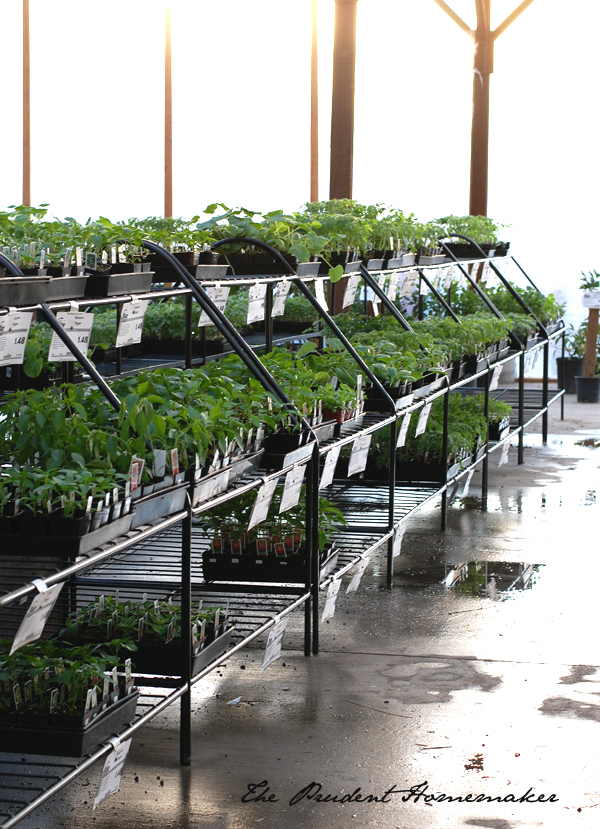 Vegetable plants at the local nursery last week
I purchased and planted tomato plants in the garden. Four of the plants had two plants per container, so I carefully separated them so that I could plant each plant in the garden. I used a coupon at the nursery to save $20, which was equivalent to getting the bag of bone meal I purchased for free.
I planted more seeds in the garden.
I dug up "new" bushes that had started in the garden from branches being buried for a year (they rooted). I moved the tiny new plants to other spots in my garden. I have been slowly growing new plants this way for the last several years.
I was given a quart of goat's milk from the service exchange, and Saturday night my husband came home with a dozen and a half eggs from his brother's chickens for us.
I opened the windows and enjoyed the fresh air. The best air freshener is fresh air itself!
What did you do last week to save money?
*I was released today from my church assignment to teach the youth Sunday School class, so expect this post to go back to Saturday nights (like it was before I had that assignment) starting this Saturday.