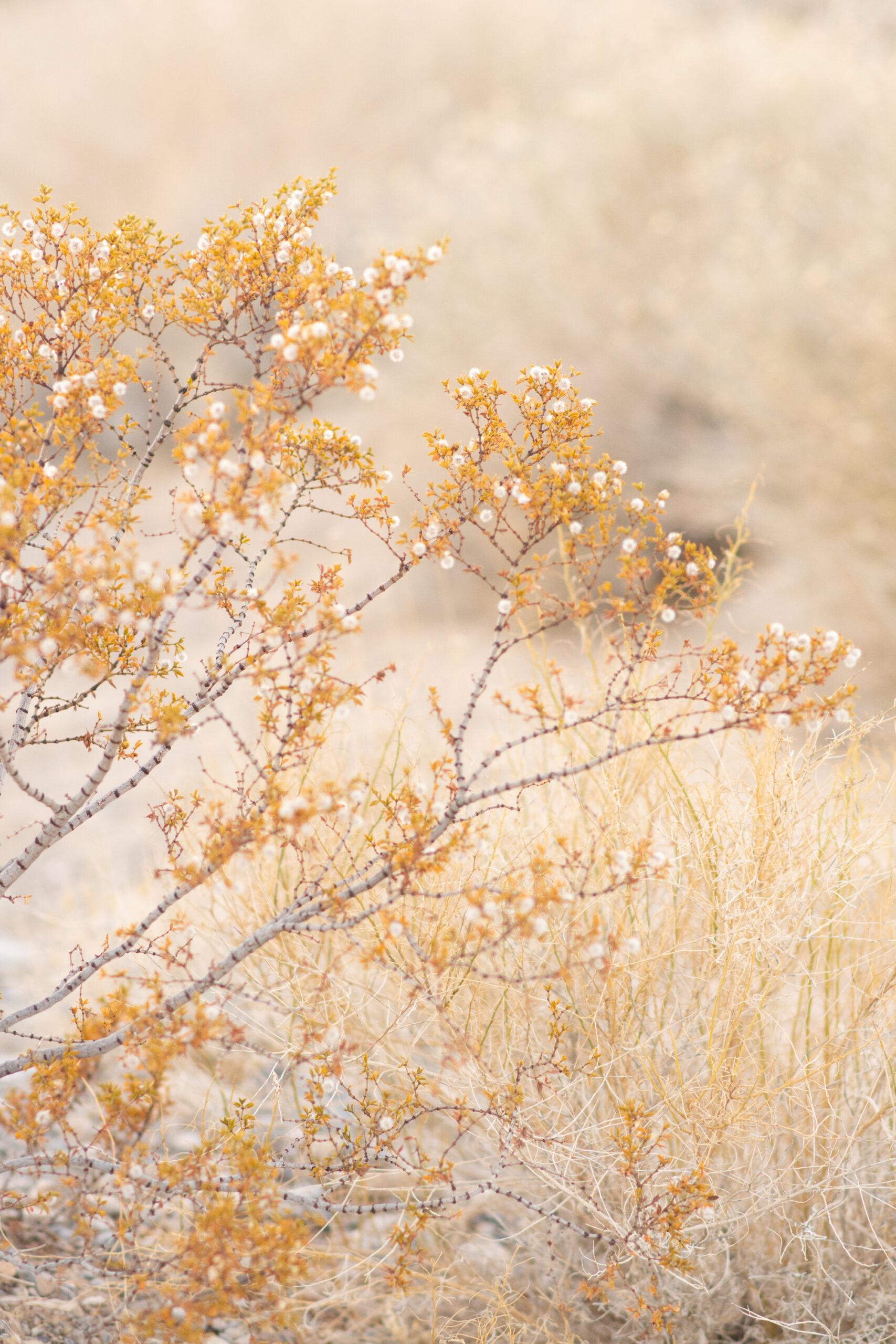 I have lived in Las Vegas for 20 years, but it is only the last couple of years that I have learned to see the beauty of the Mojave desert as I have been photographing families and couples in the desert. I am thankful that I can see the beauty around me now, where at first glance (eighteen years' worth of glances!) it does not look pretty.
I am thankful for the creosote bush. This bush is green in spring and changes to orange in the fall. The seed pods glow in the sunlight and I love them in photos.
This past week I learned that the creosote bush is the main thing that we smell as part of the petrichor after the rain in the desert. This made me love it even more!
Happy Thanksgiving!
What are you thankful for today?
Would you like to support my site?
 As an Amazon affiliate, I earn from qualifying purchases made through my links. This means that I earn a small percentage from ANY items you place in your cart and purchase within 24 hours after going to Amazon from one of my links (i.e., it doesn't have to be an item I have linked here). 
If you're going to be making a purchase from Amazon this week, I thank you for using my links to support this site!