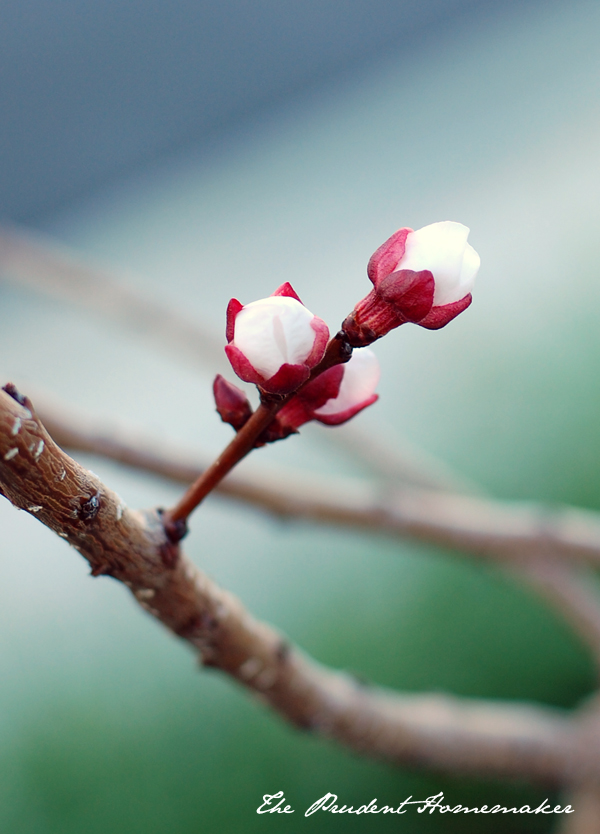 Cooler weather has returned, along with a rainstorm that came last night and lasted until the early hours of this morning.
I've got a long list of tasks this week that I hope to be up and doing. Here are my plans:
Sewing:
1. Make birthday gifts for Elsa: skirt, doll dress, dress, and pajamas
Cooking:
1. Make birthday dessert for Elsa
2. Make French bread
3. Make pork roast
4. Make black bean enchiladas
5. Make minestrone soup
6. Make tomato basil soup
7. Make lemon meringue pie
8. Make lollipops for Elsa's birthday
Gardening:
1. Continue pruning hedges in back
2. Finish pruning grapes and start a couple of new vines from cuttings
3. Finish digging out apple tree (the ground should be nice and soft now)
4. Fix drip lines that need to be mended
5. Thin and transplant thinned lettuce
6. Finish planting tomatoes
7. Plant more seeds
8. Fertilize fruit trees, grape vines, and blackberry bushes
Shopping:
1. Trip to Winco (to get oats, and more potatoes if they are still .20 a pound)
2. Trip to Walmart (dish soap, oil, blue Scoth-brite pads); I'll combine this with the trip to Winco
3. Trip to cannery (black beans and white beans)
4. Trip to Joann's. Winter needs some supplies for her project and I will take my $5 off $10 coupon, which should keep us around $5 out of pocket.
Other goals:
1. Photograph and list 15 items for sale on Facebook garage sale pages
2. Decorate for Elsa's birthday. She wants a Frozen-themed birthday party. I've been searching Pinterest for ideas that I can make using what I have on hand.
3. Take Elsa to the library to get a library card (our 5th birthday tradition)