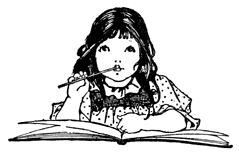 I've been working on organizing several things lately. A few times, I've ended up spending more time organizing than I thought it would take, so a few of my goals for pushed aside for the pleasure of getting some things organized.
I decided a couple of weeks ago to start including some of my cooking plans for the week in my list of goals. A lot of what we have on our menus depends on what is ready in the garden, so I am open to what day we will have it; I just plan that we will have that meal sometime this week, when things are ripe in the garden.
Gardening:
1. Spend 2 hours weeding
2. Get rid of grape leaf skeletonizers on grapes (by hand, and using BT, an organic caterpillar spray, if necessary. Note: all parts of these caterpillars leave a nasty sting that lasts for many days.)
3. Harvest chamomile
4. Harvest the last of the turnips
5. Plant thai basil seeds and zinnia seeds in place of the turnips
4. Weed my friend's garden (I am taking care of it while she is out of town)
5. Pick blackberries as they ripen
6. Pick tomatoes as they ripen
Projects
1. Paint new molding for bathroom hooks
2. Sand baseboard in bathrooms and repaint
3. Sand children's step stool. Repair and paint it.
Sewing:
1. Finish Wren's skirt
2. Modify 2 dresses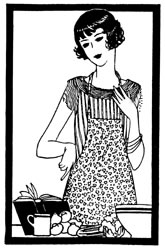 Cooking:
1. Make balsamic orange vinaigrette
2. Make rosemary olive oil bread
3. Make French bread
4. Defrost turkey. Cook turkey later in the week. Slice turkey for sandwiches.
5. Make turnip gratin
6. Make pizza
7. Freeze any extra turnips
8. Make yogurt
9. Make popsicles
Blogging:
1. Write 3 posts
2. Take photos and edit photos for posts
Organization:
1. Straighten pantry
2. Tackle paperwork