Last week I got a whole lot done. Most of my list, in fact. My family helped a lot.
However, I did not get any presents done, so even though I had hoped to be done by the end of last month, I still have some sewing to do.
We are expecting our first frost Wednesday, so I will have to do a good amount of work in the garden the first two days of the week.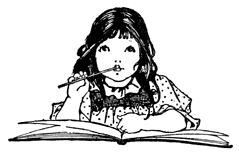 This Week's Goals:
Sewing:
1. Make 6 presents
2. Make a set of pajamas for Elsa to wear now
Crafting:
1. Make 2 presents
2. Make 2 wreaths
3. Sand toolbox that I got at a garage sale in October. Paint it. (This is a gift for Ezrom).
Organization:
1. Spend a good amount of time continuing to organize the pantry
Gardening:
1. Cut all tender herbs. Wash and put out to dry on racks or hanging.
2. Cover tarragon and thyme plants with cloches (jars)
3. Pick all green tomatoes and the last zucchini
4. Tear out all vincas, tomato plants, basil plants, zinnias, and zucchini plants
5. Cut any nice looking zinnias and bring them in before the freeze
6. Pick all lemons
7. Cover citrus trees
8. Cover seedlings
9. Plant some seeds
10. Plant bulbs
11. Plant decorative cabbage
12. Thin and transplant seedlings
Decorating:
1. Hang wreaths
2. Put up Christmas lights
Shopping and errands:

1. Use $10 off $10 coupon at one store
2. Return library books
Blogging:
1. Photograph presents and blog about each one
2. Write Frugal Accomplishments post