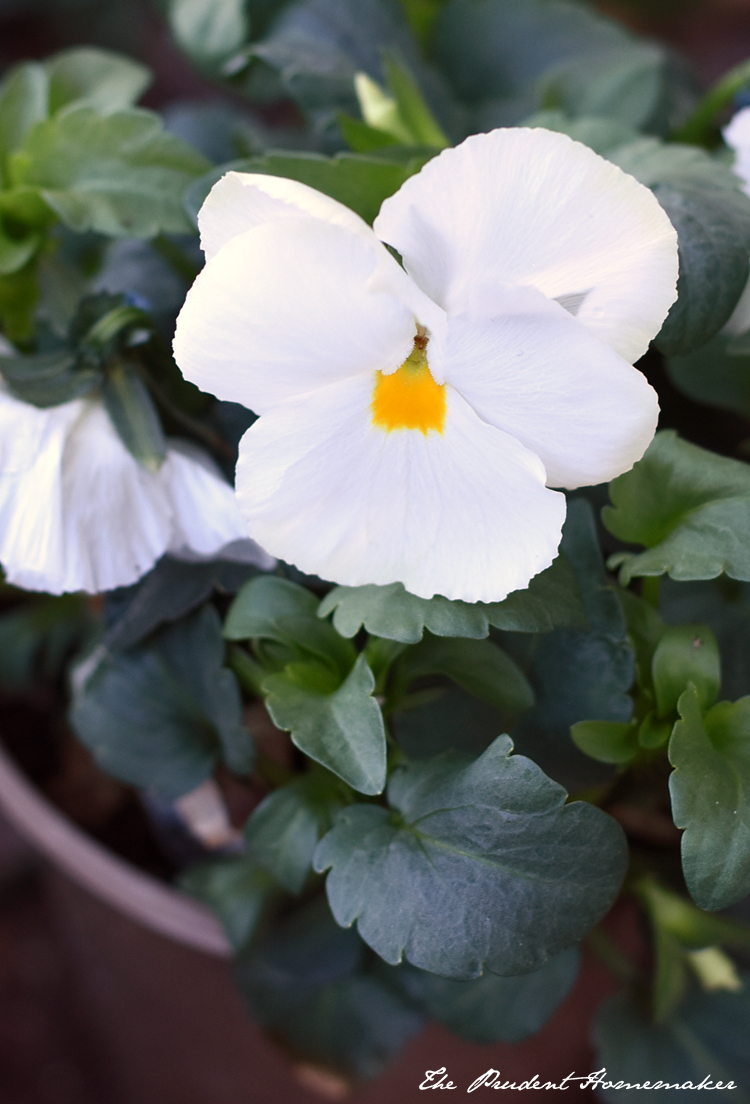 January and February are my busiest months in the garden.
February 15th marks our official last frost date here. Our local nursery gets tomato plants in on Valentine's Day, and will have a large variety of vegetables and herbs by the third week of February.
The leaves fall from the trees in December, giving us a short dormant period, a few chilling hours for my low-chill trees, and a short time to do the work that needs to be done while the trees are dormant. The weather is warm enough that the roses must be forced into a short dormancy by pruning and stripping off the leaves in January.
Despite working around four hours a day in the garden most days, and all day every Saturday in January, I still have a lot of pruning to do in the garden this month, along with my other garden work. Consequently, my garden goals come first, with all other goals taking a back seat to work in the garden. The buds are already growing on the branches and I'll need to work quickly to finish pruning so that I can spray them before the blossoms open. The heat will come quickly here (in April we'll have temperatures above 90º), so if I want great harvests (like last year's salad every day all spring), I need to work now before it gets too hot.
I really want to get more from the garden this year, so I've been working hard at preparing and planting to make sure the space is used well.
I'll make a few trips to the nursery, for some terra cotta pots, a few annual flowers for the center circle, manure, and tomato plants. For the last few years, I made it a habit to go to the nursery on Valentine's Day to pick up tomato plants the day they came in. I may or may not do that this year; they tend to have a few more varities if I wait a week longer. I'll be watching the mail for their $10 off coupons that they sent out last year; hopefully they will have those again this year. (Note: Locals, Star Nursery already has the gallon size tomatoes in stock).
Garden:
1. Finish pruning fruit trees
2. Finish pruning 2 climbing roses
3. Spray fruit trees, roses, grape vines, blackberry bushes, and hedges with Neem oil. Neem oil is an organic spray that can be used as a dormant oil, and it also gets rid of powdery mildew and black spot, as well as getting rid of overwintering bugs
4. Fertilize roses (our soil is very alkaline–8.2 ph–so the soil sulpur is included to lower ph. If you have acidic soil, you do not need to use sulphur. I substitute triple the amount of bonemeal for the superphosphate. I'm also going to add a banana peel under each bush.)
5. Fertilize fruit trees (I substitute blood meal or cottonseed meal for the nitrogen, and substitute triple the amount of bone meal for the superphosphate for an organic fertilizer.)
6. Fertilize blackberries (I use the fruit tree mixture, with extra soil sulphur and some iron. The soil sulphur helps lower the ph, as berries prefer acidic soil, and the iron helps combat the iron deficiency that is common in our area because of the high alkalinity.)
8. Prepare grass to be overseeded by removing dead grass with a strong rake
9. Overseed and manure lawn (I'll rake in the manure with a leaf rake after seeding. It feels like the opposite of vacumming a carpet!)
10. Dig holes for new rose bushes
11. Plant bareroot roses when they arrive
12. Plant hellebores when they arrive
13. Sow flower seeds in the garden: delphinium, larkspur, poppies, and violas
14. Sow cool season vegetable and herb seeds in the garden: lettuce, carrots, parsnips, spinach, parsley, beets, green onions, leeks, radishes, Swiss chard, chives, plus more wild strawberry seeds (Some of these, like lettuce, should be planted every 2-3 weeks for a continuous supply)
15. Plant tomato plants the second half of the month
16. Plant warm season vegetable seeds in the garden when the soil reaches 65º: cucumbers, squash, and long beans
17. Pot 2 tiny olive trees when they arrive
18. Dig and pot small euyonomus bushes I started last spring by tip layering in the garden
19. Pot lavender
20. Dig out reluctant apple tree roots and plant female Kerman pistachio tree in their place
21. Dig out unproductive espaliered apple tree and plant male Peters pistachio is its place
23. Take cuttings from pomegranates
24. Take cuttings from rosemary
25. Mend water lines where female pistachio will be planted
26. Fertilize broccoli and artichoke plants with bloodmeal
27. Dig trenches and bury the second trash can full of compost (that isn't fully composted after over a year) in various places in the garden
28. Move beet seedlings that have self-seeded in clumps into rows
29. Plant nasturium seeds in pots, and transplant nasturiums that self-seeded in the strawberry bed
30. Plant violet plants when they arrive
Sewing:
1. Sew dress for Elsa
2. Sew new pillow and pillow cover for my chair (using an old bed pillow cut to size for stuffing)
3. Sew aprons that I didn't sew last month
4. Dye some kitchen towels grey and embroider an "S" and a wreath on them in white
Website:
1. Update garden calendar
2. Complete and publish 8th grade page
3. Share recipes for lemonade, puff pastry, eggless chocolate cake, and lemon meringue pie
4. Take photos and write more posts
Cooking/Food Preservation:
1. Juice lemons from the garden that I picked in December. Freeze juice. I only have a few hundred left on the counters . . . and another hundred plus still hanging on the trees. . . .
2. Can cranberry juice using the cranberries I bought on sale in November and stuck in the freezer
3. Dry cranberries after making juice with them in my dehydrator
4. Make yogurt
5. Make a special dessert for Valentine's Day
Organization:
1. Organize desk
2. Organize two drawers in my bedroom
3. Organize one drawer in bathroom
4. Take care of income taxes
5. Clean refrigerator
Shopping:
1. Two to three trips to the nursery (I'll watch their website for sales on what I want)
2. Redeem Pinecone Research survey points for Paypal credit, and use that to order wild violet plants from Ebay
3. Order schoolbooks from Memoria Press
4. Order schoolbooks from Christian Book using free shipping code WINTER16 (expires 2/08)
5. Trip to Sam's Club
6. Trip to Smith's
7. Trip to Target
8. Other grocery store trip(s) depending on sales
Other:
1. Print some Valentines from my Valentine's Pinterest board
2. Have at least one date with my husband every week. We've been doing really well this year at making sure we have a date every week. We are using gift cards that we've been given to go out, and also having dates at home.
It's a good thing there are 29 days this month. . . .
I'm excited to get lots done!