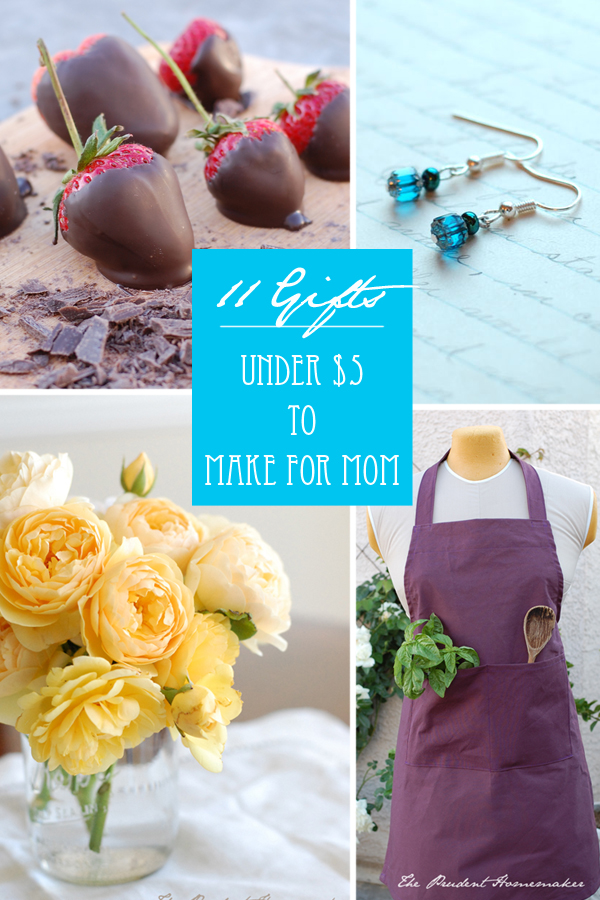 I saw an ad the other day for Mother's Day gifts under $100. While I love my mother, I don't have that kind of a budget, and I am certain that I'm not the only one. Mothers appreciate being thought of on Mother's Day, and you don't have to spend a lot to let them know you appreciate them. Here are some gifts that fit within a modest budget: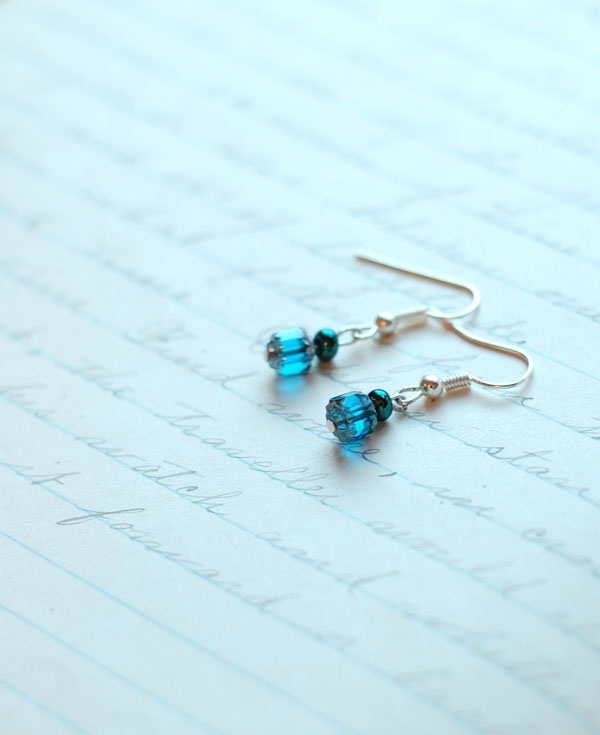 1. Homemade jewelry
Make your mom a pair of earrings or a new necklace. The earrings I made above cost me 20 cents, and my mom wears them at least once a week.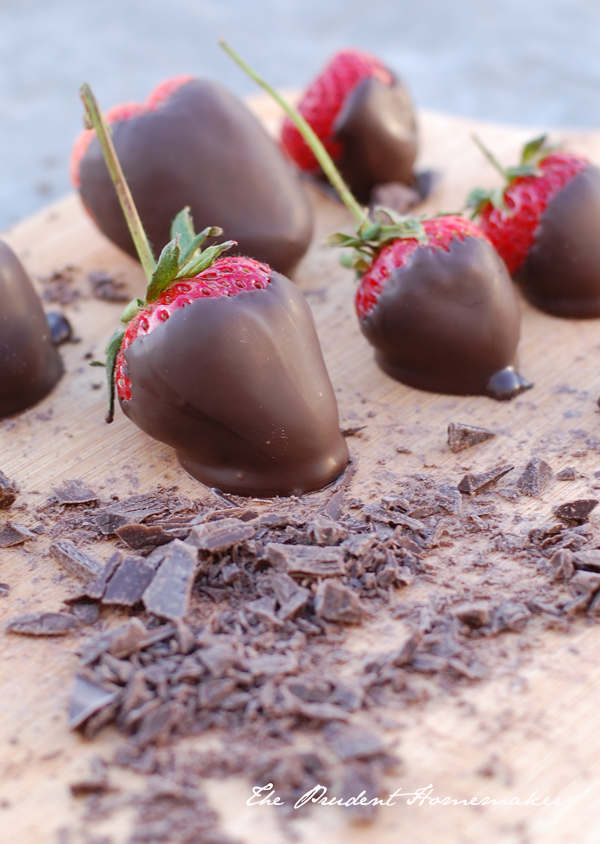 2. Chocolate covered strawberries
Strawberries go on sale at Mother's Day. This week I noticed them for .99 at Alberston's! If you have some melting chocolate
at home, these are very simple to make. (I buy melting chocolate on clearance after Christmas to use during the year). You can go fancier and drizzle them with white chocolate on top if you like. The grocery stores are advertising these at $1 per strawberry, but you could make a whole pound for $2.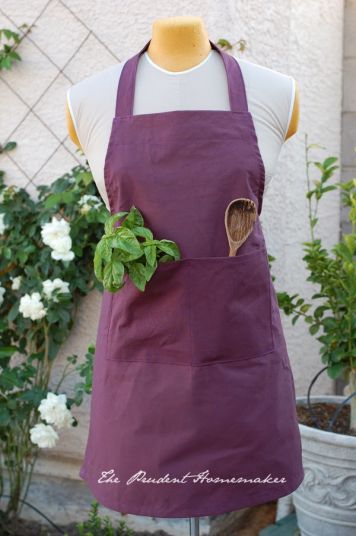 3. A new apron
I wear an apron all the time in the kitchen to protect my clothes while cooking, baking, and doing dishes. I have another apron for gardening (I use the pockets to hold seed packets). Eventually they wear out and I need new ones. You can whip up an apron using a multitude of free apron patterns in a few hours. The one above cost me $3.39. (You can see more aprons I've made here).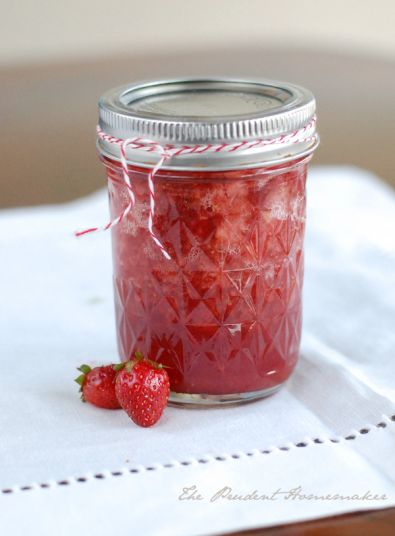 4. Her favorite homemade jam (with or without a loaf of homemade bread)
Homemade jam is amazing. If your mom needs a low-sugar jam, you can make that, too. (My mom's favorite is apple butter!)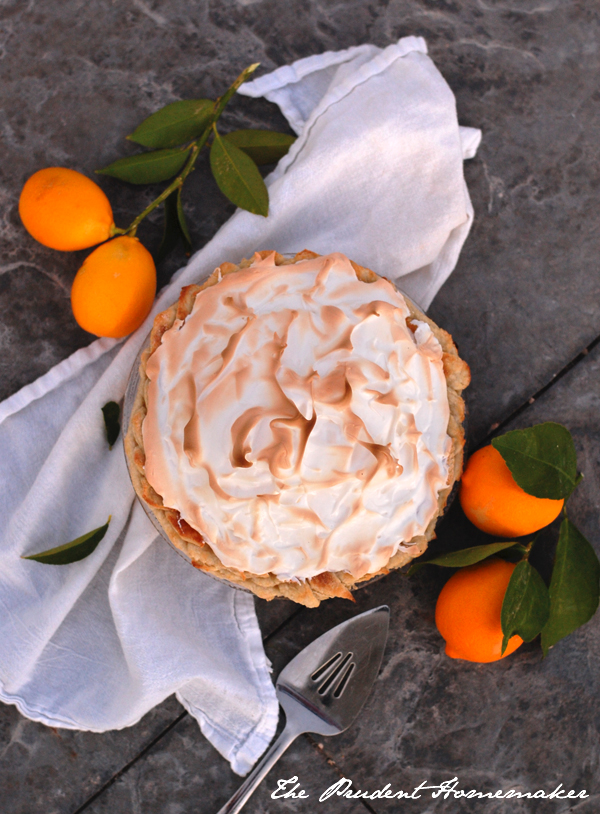 5. Her favorite dessert
Does your mom prefer pie, cake, cookies, or brownies? Make her a treat! (Lemon meringue pie recipe here).
6. Flowers from your garden
If you're growing flowers in your garden, cut some to give to your mother.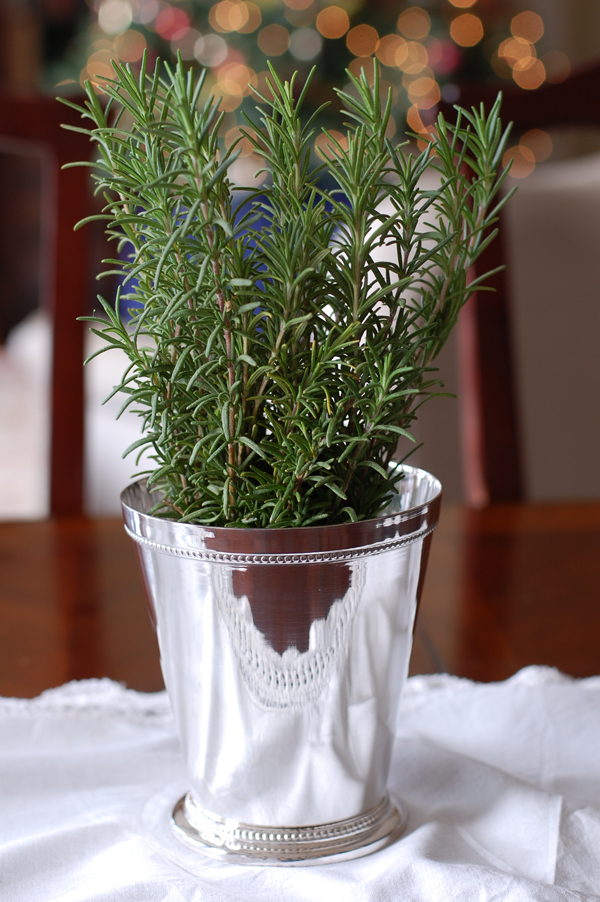 7. An herb plant
Visit your local nursery or grocery store for an herb plant so that you mom can cut her own fresh herbs whenever she would like. At our nursery these are $2.49. If you start herbs from seeds or cuttings, your cost is just a few cents.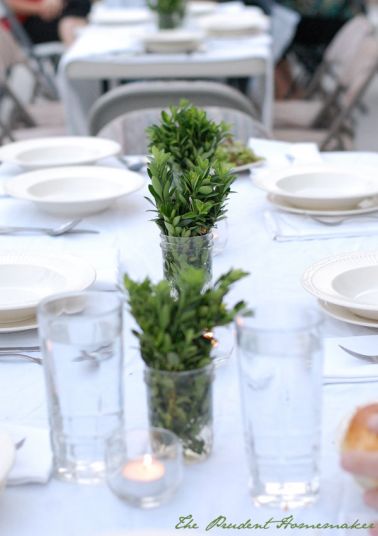 8. Invite her for a meal
Invite your mom to eat with you on Mother's Day, be it breakfast, brunch, lunch, or dinner.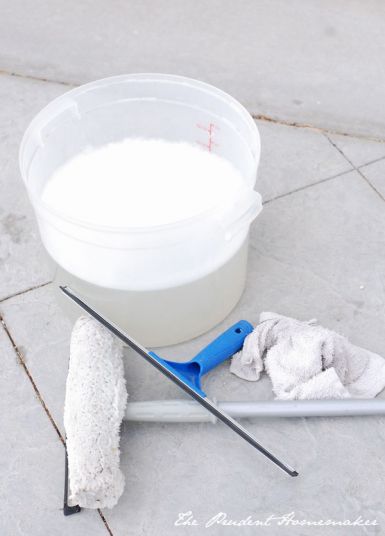 9. Serve her
Clean her windows, clean her refrigerator, scrub her floor, dust her house, weed her garden, wash her car, etc. While this is an always appreciated gift, it is even more so as she gets older and these things become more difficult for her to do.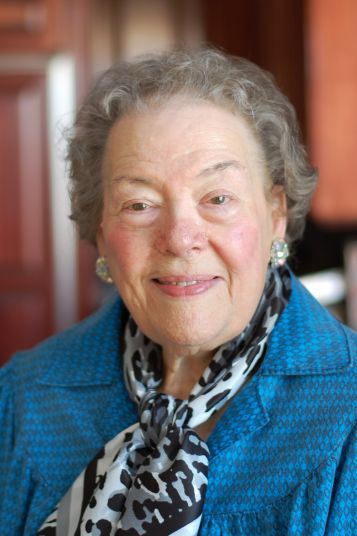 10. Take a new photo of her (and your father, if both are living).
Most people haven't had a good photo taken of themselves in many years. If you're good with a camera, take her photo on Mother's Day when she is dressed up. Order a print to give to her afterwards. I am ever so grateful for this photo I took of my mother-in-law a couple of years before she died. She didn't always want her picture taken, but on that day she was dressed up and photo-ready, and she let me take her picture. The next best photo that had been taken of her was years before, at my wedding.
Alternately, your mother might appreciate a recent picture of you and your family. Walgreen's has a free 8 x 10 offer right now (and usually does before Mother's Day).

11. A note telling her how much you love and appreciate her
As children grow up and become parents, they learn to more fully appreciate and understand why their parents did certain things the way they did them (this is even more true when one has a child just like oneself!) Write your mom a thank you letter for the good things she taught you. This gift will cost little, but will be savored and appreciated for years.
Need a card? I've put together a Pinterest board of free Mother's Day printables, including gift tags, cards, and printable gifts.