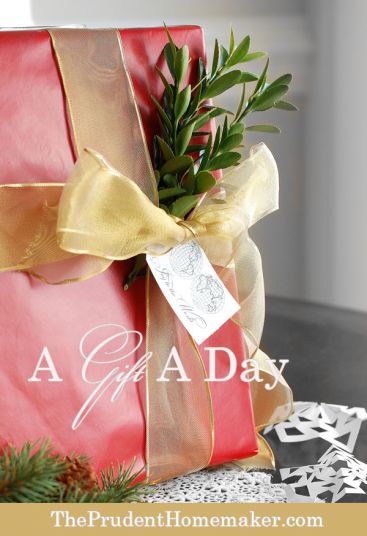 In the upcoming months, I will be sewing gifts and clothing. Winter has a birthday right before Christmas, so I will not only be making Christmas gifts in the upcoming weeks, but I will also be making birthday gifts for Winter, as well as clothing for Winter. Yes, that's a lot of sewing from now until Christmas! My list will be a challenge to complete.
This list is subject to change, as time allows, and as I hear the children express other desires for gifts (or if I find any other great ideas online!) These are not the only gifts I have planned; I have a few other gifts that I have already purchased inexpensively (I found several gifts at the recent community garage sale). These are the homemade gifts.
Some of the items listed below will end up in their stockings. Additionally, I will be making chocolate frogs for their stockings. I also have some other candy that will go in their stockings that I was able to get for free with coupons. I hope to include a clementine in the toe of each stocking. There will be some paper dolls and paper toys in the stockings, too.
Winter, age 11 (by Christmas)
Birthday gifts
purse (using this pattern)
corduroy dress
slips (2)
dress
velvet shoes (using this pattern and this on the bottom)
velvet jacket
earrings
library book bag
Christmas gifts
warm pajamas
sheer scarves (I want to make 2 different ones)
necklace
bookmarks
flower bobby pins (using this tutorial and also making some from satin)
slippers (using this pattern)
handkerchief
doll dress (most likely a pattern from this book
)

Cyrus, age 9

Necktie (using this pattern)
bookmarks
pajamas
pajama shorts
handkerchief
Ezrom, age 7
pajamas
pajama shorts
bookmarks
handkerchief
Liberty, age 6
headband
flower barrettes
pajamas
slippers
bookmarks
sewing kit
necklace
handkerchief
doll dress
tote bag
Wren, age 4
Embroidered pillow (Like I made for my two older girls last year)
Christmas dress
headband
barrettes
slippers
doll dress
necklace
handkerchief
Elsa, age 2
bow barrettes
flower barrettes
flower headband
warm pajamas
ballet slippers
slippers
doll bib
doll dress
necklace
handkerchief
Christmas dress
Ivory (will be 8 months old by Christmas)
dress
baby shoes
jacket
I will have to come up with some new bookmark designs since I printed these ones and these ones last year. I made slippers for the girls last year using the same pattern that I am using this year.
The boys lists are noticeably shorter. I found some books for my sons at garage sales. Both boys like music, so I will be looking for free mp3 credits from Amazon (I hope they keep doing that!) that I can use to buy songs for them. I also bought some tools at a garage sale for Cyrus.
I already have the materials on hand for all of the above items.
My plan is to sew clothing for my oldest daughter during the month of October. In November, I will work on one small project a day during the weekdays (and I will blog about it!) On Saturdays (and if there is any extra time during any other weekdays), I will work on the bigger projects, such as the dresses. In December, I will work on whatever still needs to be done.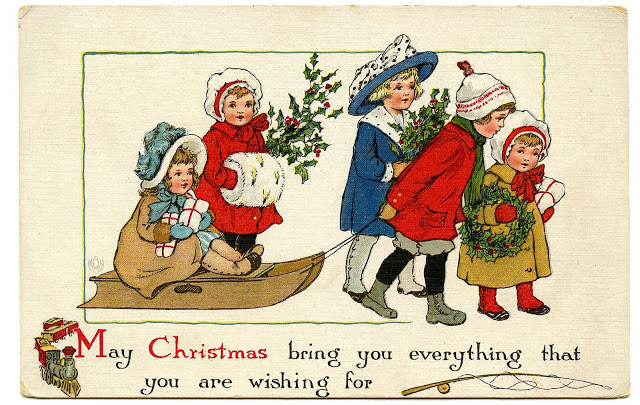 What are you planning to make for your children for Christmas?