For the fourth day of A Gift a Day, I made flannel pajama pants.
I'm late in getting these up because I didn't finish them until today. I was only able to cut them out on Thursday night at 10:30 pm! I'm working on getting caught up on gift making.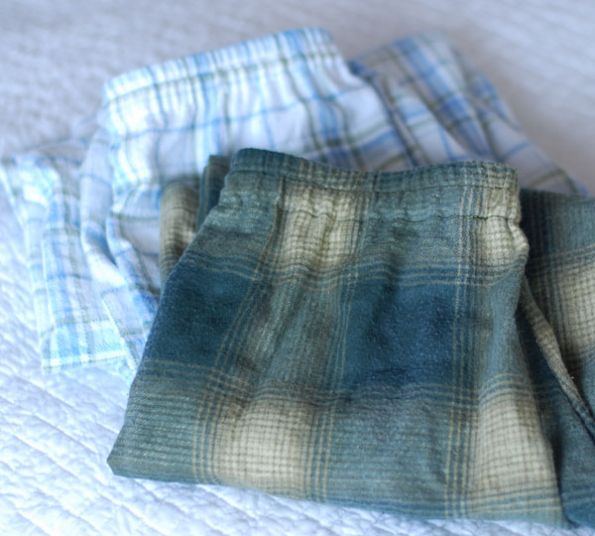 Pajama Pants
Supplies:
fabric (2-3 yards, depending on the height of the person)
matching thread
elastic for the waistband
Tools:
scissors
sewing needle, or a sewing machine
measuring tape (to measure child's waist)
chalk pencil
existing pair of pants that fit the child to trace for a pattern (don't forget the seam allowances and room for elastic
safety pin for threading elastic through casing
Time:
The total time for one pair of pants was 1 1/2 hours.
Today I made two pairs of pajama pants.
Cost:
You cost will vary depending on the price of fabric. I made one pair from flannel sheets that were given to me, so I only had the cost for thread and elastic (about .25 for the white nad blue pair). I made another pair with flannel that I bought on sale last year at the Black Friday sale at Joann's, where I purchased the fabric at 60% off. These (the green ones) cost me around $6.40 a pair. I stock up on fabric that I know I'll use when it goes on great sales. I bought my elastic in bulk at Wawak for these pants.