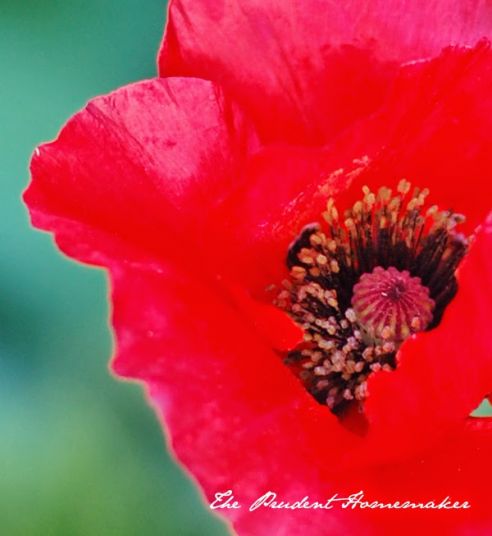 Note: This post contains affiliate links.
Winter went on a hike on Saturday. We sent her with a water camel and snacks that we already had. She came home telling me that there was a song in the car that she really liked that all of the girls were singing to, but she didn't know the name of it.
After she told me about that, she and I were talking about the library's summer reading program. I looked it up on their website. They didn't have anything up about the reading program yet, but I did see something about their free music downloads. I knew they were doing that but I had never checked it out before. I clicked over to glance at the songs they were offering and noticed a song I though the children would like.
A little while later Winter went to visit with my parents and came home with the words to the song that she had been singing in the car printed out. She asked me if she could buy that song on Amazon.
It was the same song I had just seen on the library's website.
I told Winter she could have it for free! I explained how and she logged in with her card and downloaded it, and I transferred it to her MP3 player so that she can listen to it.
Our library allows 3 free downloads a week. The next time there is a song that the children want, I will be look on the library's website first.
The boys went camping this weekend. They took refillable water bottles.
I used a button from my button jar to replace one that had fallen off Elsa's dress.
I turned two pairs of thrift store jeans for Winter into capris.
I price matched 4 pounds of strawberries at .99 a pound (sale is at Albertson's though Tuesday here) at Walmart, since Walmart is closer to my house and I went there looking for new nylons.
They had exactly two pairs of thigh-highs (one was white and one was black lace), neither of which was the neutral color I wanted. They had a lot of tights (?) and very few pairs of nylons. After much looking I found a pair in my size. I wasn't thrilled with the quality compared to what I have bought in the past, so I decided to order online. JC Penny carries a line of hosiery that contains lycra. I have used these for years, and they have held up better for me than any other brand that I have used. The brand is Sheer Caress. They have two lines of Sheer Caress; one has lycra and the other does not. The lycra ones are stronger and last longer. I noticed that they had a 3-pack for $18 (the lyrca ones are $8.75 a pair in the store). I went through Ebates first to find a coupon code. They had one for $10 off $50. Also, Ebates was giving double cash back last week, so by going through their site to place my order, I will 6% back in a rebate check. I ordered 9 pairs to use the $10 off code. Those should last me several years.
I also went through Ebates to order face powder and mascara from Lancome (thanks to a reader tip in this post, I will be looking into Clinique's powder in three years when this one runs out, as it is lower priced and has several fair shades). Ebates had a code that included 4 free makeup products with my order (and Lancome had a free bonus product as well), which means I also will receive a blush, a sample tube of mascara, 2 skin products, and a full-sized lipstick. I got free shipping on my order and will get 10% back from Ebates.
I modified one of the dresses that I purchased from the thrift store earlier this month.
I read two of the books that I picked up from the thrift store. They were fantastic. This one

was new to me and this one
was one I had read from the library; I'm happy that we have a copy now.
We picked peaches and apricots from the garden. I also picked snow peas, chives, green onions, and lettuce.
I cut roses and dusty miller from the garden for an arrangement.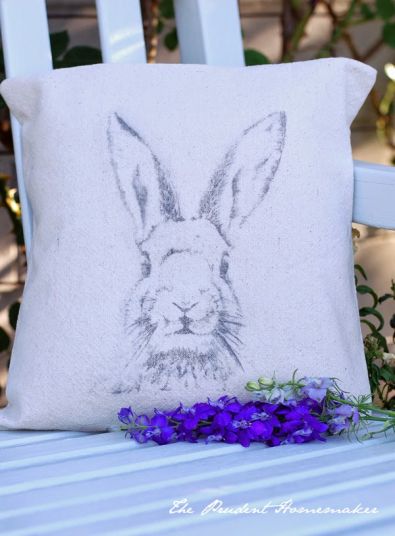 I made my mom a Mother's Day gift using material I had on hand. I made her this pillow using a free image. I transferred the image with Citra Solv
. I wrapped it with tissue paper, printed off a free tag on cardstock, tied it with twine, and cut lavender from the garden to top it. My mom loves rabbits and loved her gift.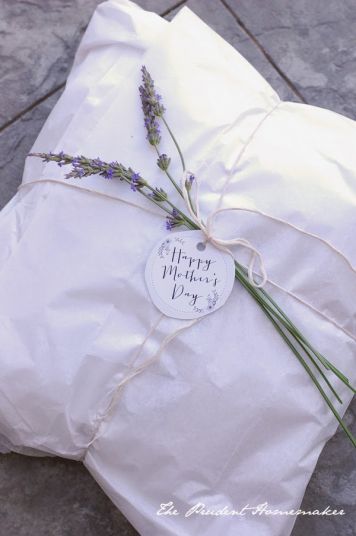 I collected green onion seeds from the garden. I planted some of them on the front yard. I also planted bean, butternut squash, cucumber seeds in the garden.
What did you do last week to save money?